Sustainability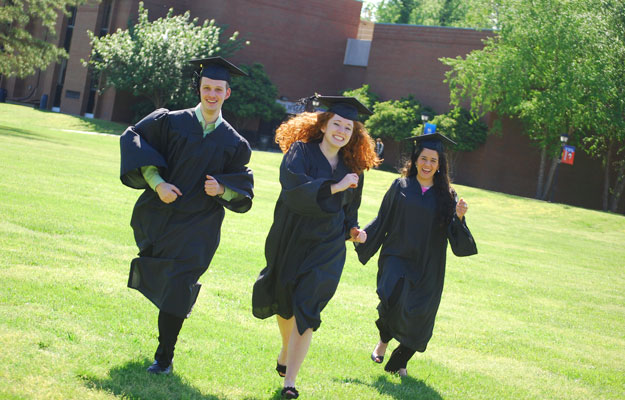 The grass is greener at VWU
The Virginia Wesleyan University community is dedicated to a greener campus and a greener world. The ongoing sustainability efforts of the University's faculty, staff and students reflect a larger commitment to ethical conduct and social responsibility through environmental stewardship and education.
Virginia Wesleyan has been recognized locally, regionally and nationally for its sustainability practices. Most recently, VWU was selected for inclusion in the 2017 edition of The Princeton Review's Guide to 375 Green Colleges.
Come see for yourself
Wesleyan's beautiful 300-acre park-like campus is an oasis of trees, open fields and flowers that also happens to be a designated bird sanctuary and the home of an old-growth beech forest. You can find bat and bluebird houses, beekeeping boxes and even an eco-friendly worm farm on the College grounds.

The 40,000 sq. ft. Greer Environmental Sciences Center provides unprecedented opportunities for students and fosters regional collaboration with organizations such as the Virginia Aquarium & Marine Science Center and the Virginia Institute of Marine Science. The Center features sophisticated indoor and outdoor learning spaces that promote hands-on experiences, interactive learning, and interdisciplinary research.

Virginia Wesleyan is committed to waste-reduction, recycling, energy efficiency, green building practices, composting and other earth-friendly landscaping practices, promotion of public transportation and much more. Many faculty/student research projects integrate learning and community service for the betterment of the planet.