Renaissance Men
Weiss, Rasor honored May 9 at faculty retirement reception, tree planting
By Stephanie Smaglo and Leona Baker | May 16, 2014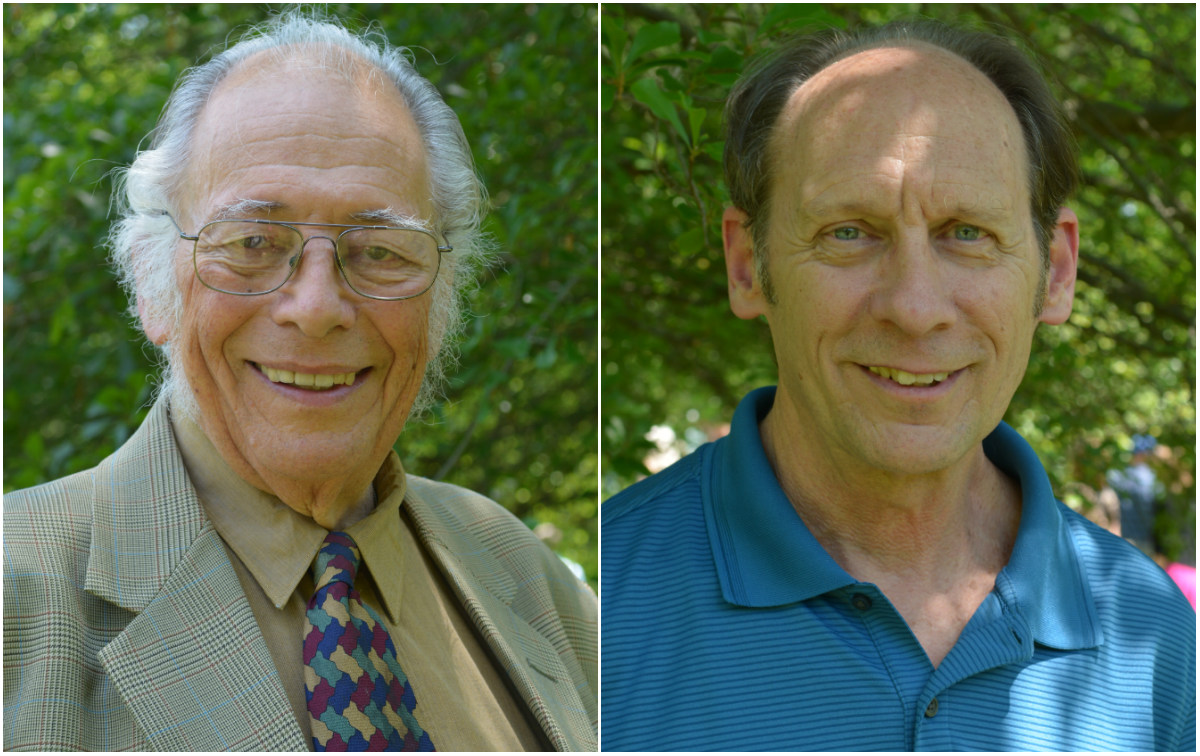 Two faculty members whose combined service to the College totals 40 years were honored at a retirement reception May 9 in the Pearce Hospitality Suite inside the Jane P. Batten Student Center. Fred Weiss and Paul Rasor will enter the ranks of retired VWC faculty at the end of the spring semester.
VWC President Billy Greer spoke at the event, commending the retirees for their service and noting their varied academic and cultural interests and talents.
"They are both in the category of being Renaissance people," he said. "To both of you I say thank you. I know that we all thank you."
The traditional commemorative tree planting immediately followed in the Wilson Arboretum, where Weiss planted a Celeste fig and Rasor chose a silver maple.
Here's a look back at the lives and accomplishments of this year's retirees:

The Most Happy Fella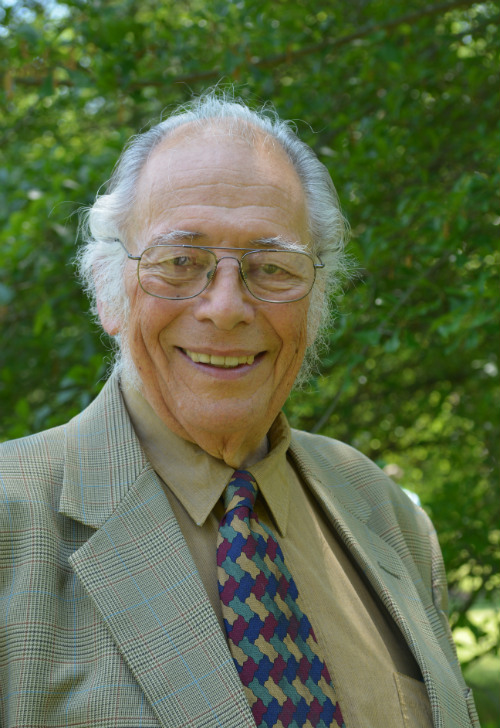 If you've ever had the good fortune of spending more than 10 minutes in a room with Assistant Professor of Management/Business/Economics Fred Weiss, then you're probably aware of two defining interests he holds very close to his heart: his daughter—who he speaks of proudly and adoringly with a sparkle in his eye—and his unequivocal, deep-rooted love for travel and the world of cultural experiences that come along with it.
Weiss grew up in Atlantic City, New Jersey in the 1940s, where he worked the boardwalk from ages eight to 20 selling newspapers, running the "Guess Your Weight" game, and later selling made-for-TV kitchen gadgets. He'll tell you that as a child he was not the best student because, quite frankly, he had better things to do.
"There were things I would rather do than sit in school, so I just didn't," he says. "I did enough algebra problems to pass. If I knew how to do one, then I could do all of them, so why do 50 when you can do one? Of course, teachers saw it differently."
Despite his youthful truancy, Weiss went on to earn a bachelor's degree in accounting from Temple University before discovering his love for travel when he joined the US Navy in 1958. As a Naval Supply Officer, he traveled the world, visiting places like the Mediterranean, Caribbean, Germany, and Norway.
"People pay thousands and thousands of dollars to take cruises, and here, they were paying me," he says. "And the camaraderie—I enjoyed that. The officers were almost all college graduates and many of them were scholars. There was an intellectual exchange, you see."
While out to sea, he also took advantage of his spare time by breezing through about 100 books a year. Though he's never counted, Weiss has written down every book he's read since the age of 12. A neighbor helped him get a library card and gave him a five cent notepad, he recalls, one of the best things that could've happened to him.
"She said, 'Every time you read a book, write down the author and title. Then, even after you have to give it back, the book will still be yours.' And you know, I do that to this very day."
In the early 1960s, he was sent to New York City as a Naval reservist, where he worked what he describes as a rather mundane auditing job. Faced again with a bit of spare time, Weiss decided to learn some new languages. Today, in addition to English, he is fluent in seven: Italian, Spanish, Indonesian, French, Deutsch, Modern Greek, and the Portuguese-derived Papiamento.
He heard that a NATO ship was being put together in 1963, so Weiss headed to DC and knocked on doors until they agreed to let him on. He continued his world travels as the ship's supply officer, later served a stint in international logistics in Jakarta, Indonesia, and eventually docked back in Virginia Beach. It was here that he met his wife, Mary Ruth, who would later be the first woman judge in Virginia. They were married on June 14, 1969.
Once married, Weiss left the Navy and attended graduate school at the American Institute of Foreign Trade—now called the Thunderbird School of Global Management—in Glendale, Arizona. He received a degree in international management and moved to the southern Caribbean island of Curaçao, where he made a name for himself as a controller and later a vice president of finance at a global financial institute.
He found his way back to Virginia Beach in the late 1970s, where he became a certified public accountant. It was around this time that he lost his wife and began raising their nine-year-old daughter, Lisa, on his own. A chip off the old block, Lisa loves travel just as much as her father. Her photos fill Weiss's office, capturing her time spent in places like Cuba and the Peruvian Inca site, Machu Picchu.
"I was mom and dad," he says. "She's the pride of my life. When people think about Fred, they think about Lisa…She's so much like her mom, it's unbelievable, though they only had nine years together."
Weiss began teaching financial courses part time and discovered that, professionally, he was happiest when working with students. He came to Virginia Wesleyan in 1983, taking on two sections of financial management. In his 31 years at the College, he's taught courses in accounting, international business, and economic development. Bringing his personal interests to the classroom, Weiss also taught a course about opera during January Term featuring one of his favorites, The Return of Ulysses by Claudio Monteverdi.
A big supporter of the arts at VWC, Weiss attends most, if not all, music and theatre productions on campus. He's an avid musical theatre fan—Frank Loesser's The Most Happy Fella is his personal favorite—and he even starred in two productions with the VWC Theatre Department. His role as "Pop" in The Pajama Game taught him something he wasn't expecting.
"When the run was over, we took everything down and put it away," he says. "On the way home, I had to pull over to the side of North Hampton Boulevard and cry. That it was over, was sad, as if a good friend had died. Now I know why theaters have posters of plays that they've done. You're never too old to learn something."
In retirement, Weiss will continue cataloging his massive collection of music (so far he's documented 7,600 of his 8,000 albums). He'll travel with his daughter, spend time with visitors at his oceanfront home, and continue his Saturday morning "book hunting" ritual, visiting used book stores and thrift shops with long-time friend and former colleague, VWC Professor of English Emeritus Gordon Magnuson.
Weiss also looks forward to tackling cultural grounds he's not yet covered.
"Books I haven't read, music I haven't heard, and places I haven't visited. I'll do those as long as I can. My daughter wants me to move to Mexico. If you saw my house—20,000 books, 8,000 CDs—I don't want to be without them."
Master of Divinity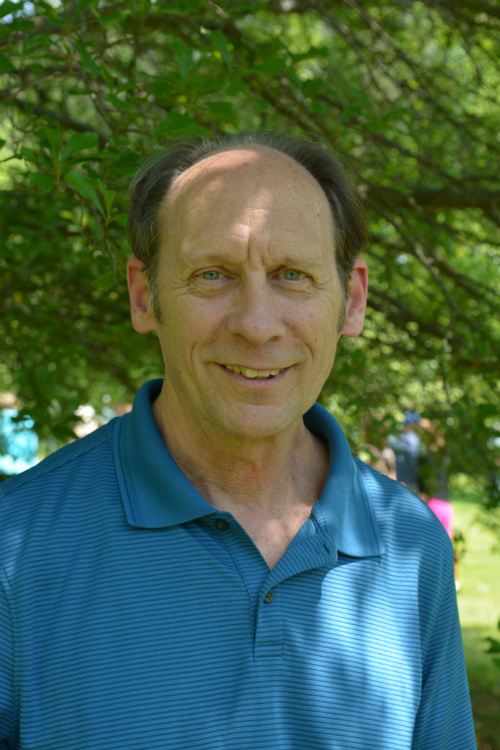 Paul Rasor joined the Virginia Wesleyan family in 2005 as the Joan P. and Macon F. Brock Jr. Director of the Center for the Study of Religious Freedom and Professor of Interdisciplinary Studies. He has a wide-ranging background that includes religion, law and music. He holds a Master of Divinity and Ph.D. in the study of religion from Harvard as well as a law degree and a music degree from the University of Michigan.
At the retirement ceremony, VWC President Billy Greer praised Rasor for the "high level of scholarship" he brought to the Center while Dean Timothy O'Rourke noted that he is a "model of civility—a living testament to the notion that one can disagree without being disagreeable."
"His fine example," O'Rourke said, "pervaded the work of the Center, promoting dialogue and understanding among people of very diverse views and faiths."
Rasor says his vision for the Center evolved over time but that one of his objectives was always to integrate the Center's activities with the College's curriculum whenever possible.
"I tried to create programming that could be connected to existing courses," he says. "I like to think of our programming as part of the curriculum. The events are certainly all of an educational nature and supplement the curriculum in important ways."
He considers the programming created in honor of Jamestown's 400th anniversary in 2007 particularly memorable. Those events eventually led to the publication of a book, From Jamestown to Jefferson: The Evolution of Religious Freedom in Virginia, which Rasor co-edited along with VWC Associate Professor of History Richard Bond.
"That was rewarding in the sense that I think it added something to the scholarship on Virginia history that was not out there before."
Both Rasor and Dean O'Rourke have fond memories of their annual Constitution Day debates, at which the two faced off over recent Supreme Court cases that inevitably found them on opposing sides. These events became a popular early fall tradition on the Wesleyan campus and something Rasor regarded as "great fun."
Rasor also got the opportunity to share his artistic talents while at VWC, both musical and theatrical. He appeared in four plays on campus including a turn as Mephistopheles in a student-directed version of the Faust prologue. He will be moving to Pennsylvania following his retirement from VWC to serve as a Friend in Residence at the Pendle Hill Quaker Studies Center.