Honoring Alumni
2015 Alumni Awards recipients recognized Sept. 3 during Fall Convocation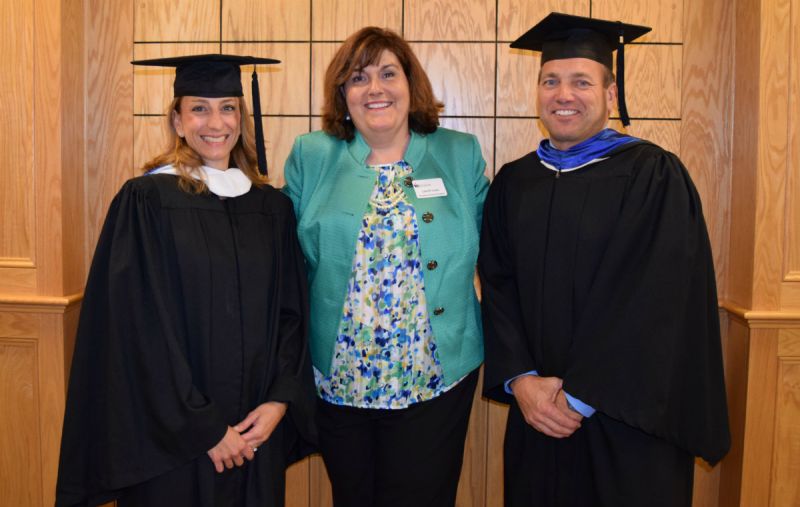 News Release | September 3, 2015
The Virginia Wesleyan College Alumni Association has proudly announced the recipients of the 2015 Alumni Awards: J. Tim Bailey '83 (Distinguished Alumnus Award); Christine A. (Langsam) Williams '97 (Alumni Service Award); and Matthew H.C. Ryan '09 (Graduate of the Last Decade Award). Award recipients were honored Sept. 3 during the College's annual Fall Convocation, which featured keynote speaker Barbara Hamm Lee, host of WHRV's Another View. Congratulations to the 2015 Alumni Awards recipients: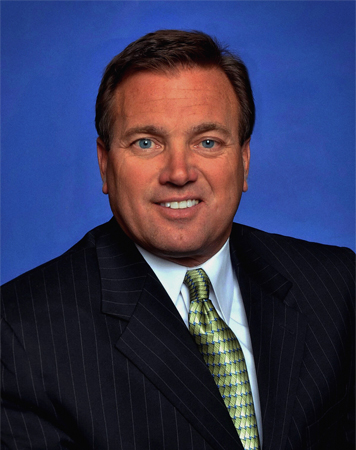 J. Tim Bailey '83—Distinguished Alumnus Award
Division President, Compass Group/Canteen
While he was at Virginia Wesleyan, Tim Bailey '83 was able to indulge both his love for America's pastime and his head for business, a combination that would set him on the road to professional success. As a member of the College's baseball team, Bailey learned the power of working together toward a common goal. He also gained leadership skills as a resident advisor, assistant softball coach, and security guard. As a graduate of VWC's Liberal Arts Management Program (LAMP), Bailey went to work in sales for Aramark Corporation shortly after earning his degree. Since 2006, he has been division president of Compass Group/Canteen, the world's largest contract food service company. In this role, he is responsible for $260 million in annual revenues in Kentucky, West Virginia, Virginia, and North and South Carolina, including more than 30 vending districts and food regions. He is the recipient of Virginia/North Carolina Vendor of the Year Award and the Penta President's Award, and he is on the Board of Directors for the Police Activities League where he lives in Charlotte, North Carolina. Bailey has been a valuable mentor to current Virginia Wesleyan students, most recently returning to campus in April 2015 to speak as part of the annual Business Speaker Series during VWC's student-led Spring Business Conference. Originally from Portsmouth, Virginia, Bailey enjoys entertaining, travel, golf, live music, mentoring, and philanthropy. He has two children: Krystle, 29, and Chris, 25.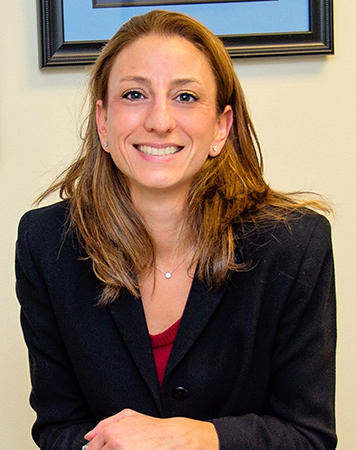 Christine A. (Langsam) Williams '97—Alumni Service Award
Director, DurretteCrump PLC
As a Virginia Wesleyan student, Christine (Langsam) Williams '97 majored in psychology, played field hockey and volunteered her time at a hospice care facility in Virginia Beach. She continued on to the University of North Carolina at Chapel Hill School of Law, where she volunteered for the state's Guardian ad Litem program and defended indigent juveniles faced with criminal charges through the school's Criminal Clinic Program. In 2002, she joined the Board of TrePadges, a charitable foundation dedicated to making a difference in the lives of at-risk children in Virginia. Under her leadership as chairwoman, TrePadges raised over $300,000 for charities in the Richmond area. In 2008, Williams joined the Board of Directors of Comfort Zone Camp, the nation's largest nonprofit bereavement organization, primarily serving children who have lost a parent, sibling or primary caregiver. She was nominated for the Executive Committee in 2010 and also served as chair of the Development Committee. She was re-elected to the Board in 2015 and continues to proudly serve the organization. Williams has been with DurretteCrump PLC since 2001, currently serving as director. She has earned many professional accolades for her hard work and commitment. She was selected for inclusion in The Best Lawyers in America 2015 in the field of Commercial Litigation; recognized as one of the "Influential Women of Virginia" by Virginia Lawyers Weekly; and has been repeatedly chosen by her peers for inclusion in Virginia's "Legal Elite." Williams remains an avid VWC fan, returning to campus for athletic events with her husband, Jason Williams '95, and family.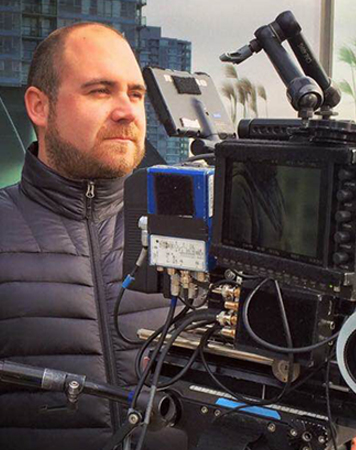 Matthew H.C. Ryan '09—Graduate of the Last Decade (GOLD) Award
Cinematographer/Director of Photography
Matthew Ryan '09 served as president of the Lambda Pi Eta Communications Honor Society at Virginia Wesleyan while double majoring in business management and communication. He went on to earn a Master of Fine Arts in cinematography from Florida State University, and today he has a growing career in Hollywood as a professional cinematographer. His impressive resume boasts director of photography credits and includes work on the films "Lincoln" and "Star Trek: Into Darkness"; the TV series "Mad Men" and "Arrested Development"; and many web series and national commercials. He has shot for Disney, DC Comics, PBS, and Warner Brothers, and is currently filming a show for FOX. He has studied in cinematography master classes in Poland and Hungary with legendary cinematographers John Seale ("Rain Man," "Cold Mountain") and Vilmos Zsigmond ("Close Encounters of the Third Kind," "The Deer Hunter"). VWC Associate Professor of Communication Stu Minnis, who is a mentor and friend to Ryan, commends the recent graduate for his achievements in the highly competitive world of film and television production: "He is definitely an alumnus that VWC video production students can admire and aspire to emulate." Ryan currently lives in Los Angeles.

For additional information, contact Virginia Wesleyan College Director of Alumni Relations Lina Green at 757.455.2115 or lina@vwc.edu.