A Celebration of Love
VWC's annual "Love Liberally Symposium," Feb. 10-14, offers new perspectives on familiar topics
By Stephanie Smaglo | February 7, 2014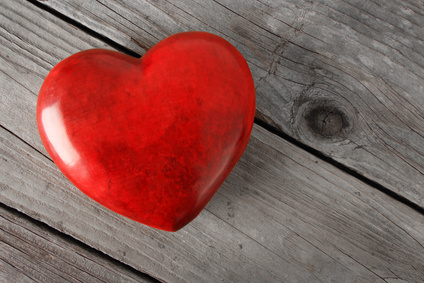 Love Liberally: A Celebration of Love in the Liberal Arts
February 10-14, 2014

Why do some scents quicken our pulse and pique our interest? Could "Love Potion #9" actually exist? Students in Virginia Wesleyan's chapter of Gamma Sigma Epsilon, the national chemistry honor society, will explore these notions next week as they break down the science of fragrance as part of the 2014 Love Liberally Symposium (Feb. 10-14).

In the fourth edition of the campus-wide event, themed "A Celebration of Love in the Liberal Arts," the VWC community will consider love as it relates to the liberal arts, focusing on art, music, poetry, science and more. Organizing the symposium are professors Kellie Holzer and Kathy Stolley.

"Love Liberally offers the VWC community the opportunity to enter into new perspectives on a familiar topic," says Holzer, assistant professor of English. "It encourages creativity and passion—for learning—and aims to foster dialogues across disciplines."

Alumni are invited to be a part of the week's activities, and some are already planning to attend "The Poetics of Love: Valentine's Day Reading of Love and Anti-Love Poetry."

"It's going to be a good mixture of poetry," says Victoria Macoul '15, editor of The Outlet, VWC's student art and literary magazine. "Students, alumni, faculty and staff will be performing original pieces as well as poetry written by their favorite authors. It'll be a good opportunity to see the creativity that's going on at Virginia Wesleyan right now."

The open-mic style event, sponsored by Sigma Tau Delta, The Outlet and VWC's Office of Alumni Relations, will take place Wed., Feb. 12 from 7-9 p.m. in Blocker Auditorium. Refreshments will be served.

Additional presentations happening throughout the week include: "Art Teleflora: How and why four artists (de Heem, Leonardo, Cézanne, and Van Gogh) sent us bouquets" with art history professor Joyce Howell; "Orpheus and Eurydice" with English professor Michael Hall; "The Right to Love: Human Rights and Sexuality" with political science professor Aubrey Westfall; "Hate Crimes: Behind the Bias" with criminal justice professor Alison Marganski; and a VWC Concert Series "Community Sing" performance with Ysaye Barnwell.

Holzer likens the symposium to a brilliant-cut diamond shining its light from more than 50 different angles.

"Each carefully cut facet has the potential to change the direction the light rays travel," she says. "Like that diamond, the liberal arts, too, have the power to shine light on a single topic from multiple angles."

For more information, contact Assistant Professor of English Kellie Holzer at 757.455.3390/kholzer@vwc.edu or Professor of Sociology Kathy Stolley at 757.233.8768/kstolley@vwc.edu.