A Winter Tradition
Appalachian music series celebrates 10 years as part of Virginia Wesleyan's Winter Session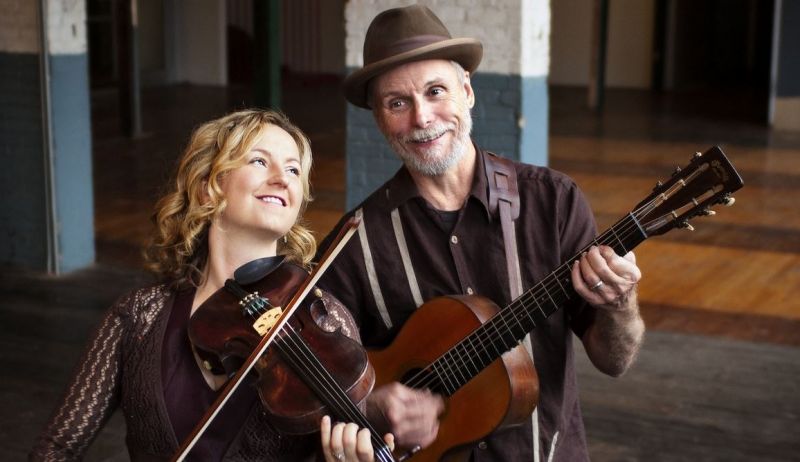 By Stephanie Smaglo | January 5, 2016
A series of January concerts at Virginia Wesleyan College will once again take listeners on a history-rich musical journey into the folk traditions of our region and beyond. For 10 years, Appalachian music performances have taken place in conjunction with a unique course offered during the College's Winter Session (Jan. 4-22).
"Music and Folk Culture of the Southern Appalachians," taught by Professor of History Dan Margolies, focuses on the region that includes Virginia, West Virginia, North Carolina, Tennessee, Georgia and Alabama. The course emphasizes pre-World War II styles of rural dance music, social and religious music, and early commercially recorded music, including the old-time string band, jug bands, clawhammer style of banjo playing, unaccompanied fiddling, shape note singing, and balladry.
Students examine the history, development, and structure of these regional music styles and try playing the music themselves in an old-time string band or jug band.
And of course then there are the live performances.
This year's lineup will include old-time fiddlers Mark Cambell, Harry Bolick, Nikos Pappas, Erynn Marshall and Carl Jones, and Scott Prouty. The College will also hold its second annual Square Dance, led by caller Michael Ismerio and fiddler Derek Larime.
The complete schedule is as follows. For more information, contact Professor Dan Margolies at dmargolies@vwc.edu.
Mark Campbell
Tuesday, January 5
7:30 p.m., Blocker Auditorium
Appalachian fiddler and banjoist Mark Campbell will perform. More
Second Annual VWC Square Dance
Wednesday, January 13
7:30 p.m., Boyd Dining Center
With Asheville caller Michael Ismerio and fiddler Derek Larime. More
Harry Bolick
Thursday, January 14
7:30 p.m., Blocker Auditorium
Old-time Mississippi fiddler and author Harry Bolick will perform and read from his new book, Mississippi Fiddle Tunes and Songs from the 1930s. More
Erynn Marshall and Carl Jones
Tuesday, January 19
7:30 p.m., Blocker Auditorium
Old-time fiddle, banjo, guitar, mandolin, and singing with Erynn Marshall and Carl Jones. More
Scott Prouty
Thursday, January 21
7:30 p.m., Blocker Auditorium
Squirrelly West Virginia old-time fiddle tunes by Scott Prouty. More
About Winter Session
Offered each year between the fall and spring semesters, Winter Session is an optional three-week term that complements Virginia Wesleyan's academic program. Winter Session provides opportunities for students to focus on a single academic subject while earning course credit. This year's travel courses include trips to London, Prague, Mexico, Hawaii, and Belize, while on-campus courses feature interesting subjects like "Public Art as Aesthetic Intervention" and "The Harry Potter Phenomenon." For more information, visit the Winter Session webpage or contact Director of Winter Session Susan Wansink at swansink@vwc.edu.