A Prime-time Preview
VWC choirs' April performances will match upcoming Carnegie Hall debut

News Release | April 23, 2014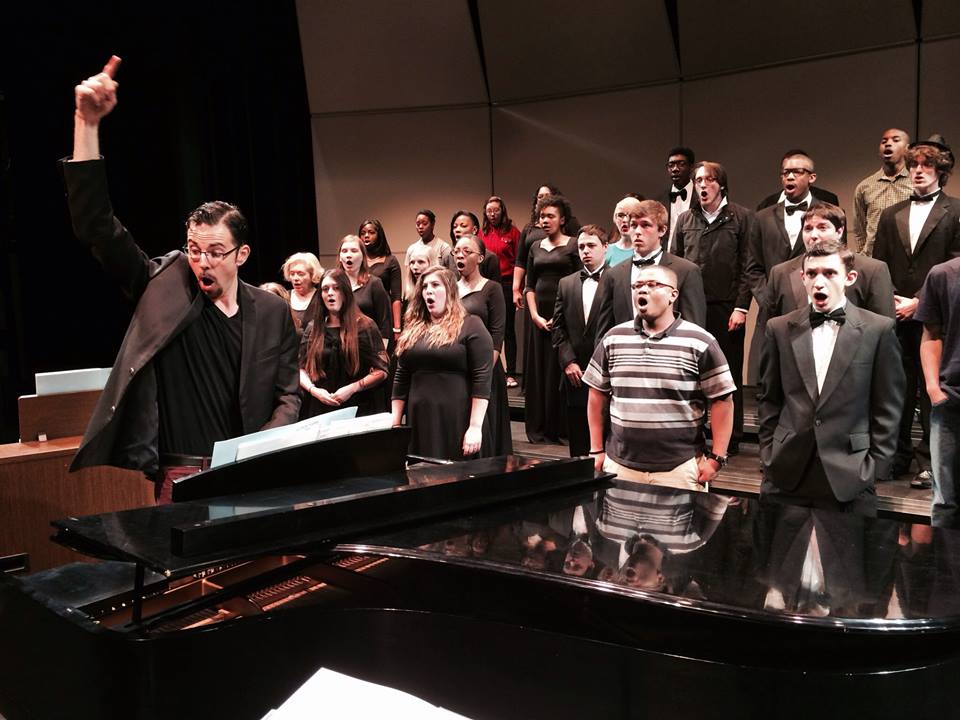 Local audiences will get a sneak preview this month of the Virginia Wesleyan choirs' upcoming Carnegie Hall debut as a collaborative group of approximately 100 singers brings nearly identical performances closer to home. Members of the Virginia Wesleyan Chorale and Wesleyan Singers will perform John Rutter's "Requiem" April 23 & 28 alongside students and faculty from Tidewater Community College and others from the Hampton Roads community.

"These performances mark the first time the two institutions have united in concert and echo our ever strengthening relations with TCC," says VWC's Director of Choral Music Michael John Trotta.

Accompanied by an instrumental ensemble, the choirs are led by Trotta and David Warren, instructor of music at TCC. Two performances will be held, the first at TCC's Roper Performing Arts Center (April 23, 12 p.m.), the second at VWC's Hofheimer Theater (April 28, 7:30 p.m.). Both events are free and open to the public and no reservations are required.

Each group will sing a set of five songs independently. The VWC ensemble will perform "Music of Stillness, Peace, and Hope," which includes original compositions by Trotta. The TCC chorus will premiere its commissioned work, "Mediations on Emily Dickinson."

The group will make its prime-time debut at Carnegie Hall on May 26, as they travel to the Big Apple for two performances that make up "The Voices of Virginia Wesleyan in Carnegie Hall."

For more information, visit the VWC music page or contact Michael Trotta at mtrotta@vwc.edu.