Alumni Award Recipients Honored
2012 Alumni Awards highlight accomplishments of some of the College's most distinguished graduates
By Staff | October 11, 2012
On Friday, October 5, the Virginia Wesleyan College Alumni Association hosted the annual Alumni Awards Ceremony in the Hofheimer Library. The awards ceremony honors three alumni each year who have achieved distinction in their fields. This year's award recipients reflect Virginia Wesleyan College's commitment to service and dedication. Christopher Dotolo '91, President of the Alumni Association Board of Directors, welcomed the recipients and guests.
"As VWC graduates, each and every one of us enters the world well prepared for success," Dotolo said. "But there are those graduates who take all of the lessons that our campus provides and use them to change the world around them and to change the lives of others. Each of our Alumni Award recipients tonight has done just that."
2012 Alumni Award Recipients
Distinguished Alumni Award
Michael Cobb '75
Curator, Hampton History Museum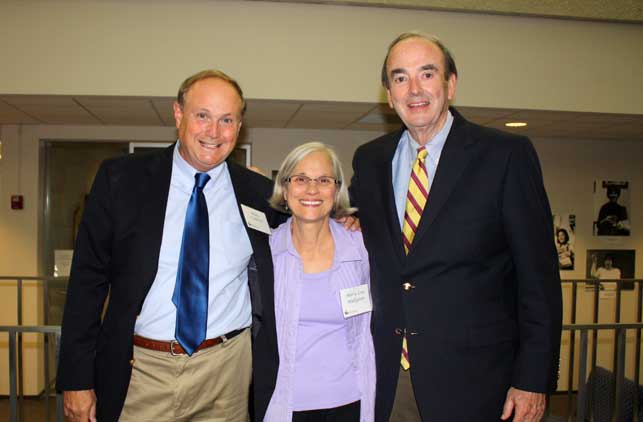 Mike Cobb is the historian and curator of the Hampton History Museum. He has facilitated the interpretation and preservation of Hampton Roads History for over 28 years. Cobb has developed and opened three regional museums: The Virginia Air and Space Center; Fort Wool Historic Site, and the Hampton History Museum. He was the curator of the Hampton Carousel restoration project. Cobb was instrumental in launching the Hampton Roads Harbor Boat tours. He authored the book Fort Wool: Star Spangled Banner Rising; co-authored Hampton and The Battle of Big Bethel: Crucial Clash in Civil War Virginia. Cobb earned an M.A. in American Studies from the College of William and Mary. He received The Jefferson Davis Award, United Daughters of the Confederacy for preserving and publishing Civil War history; awarded the Granby High School Distinguished Alumni Award. He established the engaging Port Hampton Lecture Series for the Hampton History Museum and has created programs have attracted distinguished historians including Bancroft and Pulitzer Prize winners. Cobb presents many well received historical talks throughout Virginia. His enduring contributions in the fields of historical and cultural development have enhanced the quality of life for Virginians.
The Distinguished Alumni Award recognizes alumni who have attained distinguished achievements in a professional capacity.
Alumni Service Award
Elena Montello '83
Development Director, Hope House Foundation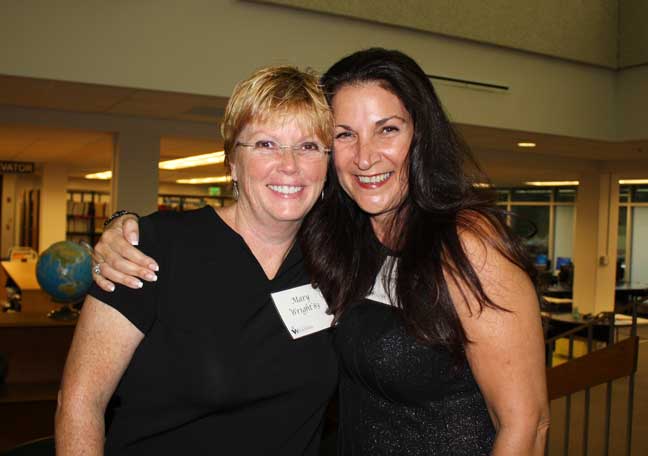 Elena Montello is the embodiment of community service. For the last 12 years, she has dedicated herself wholeheartedly to Hope House Foundation, a Norfolk-based nonprofit and the only organization in Virginia to provide support to adults with developmental disabilities in homes of their own. She genuinely believes in the Hope House mission that everyone deserves to live an independent life of his or her own choosing and that those lives should take place within the community—not on the periphery. Montello has received many accolades for her work with Hope House and the Stockley Gardens Arts Festival, one of Hope House Foundation's largest and most successful fundraising events, including the 2011 Amazing Grace Award from the One Eleven Gallery in Norfolk and the Fiorello H. La Guardia Award from the Sons of Italy Italian American Club of Virginia. In addition to her work with Hope House Foundation, Montello is involved with a variety of community organizations including the Hampton Roads Gift Planning Council, the Ghent Business Association, AltDaily.com and Hampton Roads Business Outreach.
The Alumni Service Award recognizes alumni who have rendered outstanding continuing service to the College as a whole and/or meritorious public service on a local, state, national or international level.
GOLD Award
Kevin Otey '05
Chief Operating Officer, Children's Harbor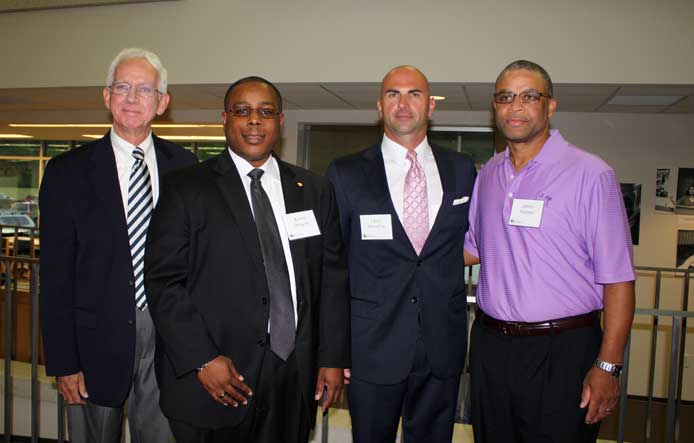 Kevin Otey was raised by a family of educators who instilled in him the importance of a good education and the impact it has one's entire life. These values, a passion for helping children and a lot of hard work and dedication led Otey, 28, to achieve the distinction of Chief Operating Officer for Children's Harbor, a non-profit organization advocating for all children to have access to quality early-care and education. Even as a freshman at Virginia Wesleyan, Otey was involved with the Big Brothers and Big Sisters program and was a mentor for a student at Bayside High School in Virginia Beach. He went on to be elected class president, was involved in several student organizations and worked as a computer trainer, a parking attendant and finally at Toys R Us. This led to a full time position at Toys R Us after graduation where he advanced to the position of Human Resources Manager. In 2006, he accepted a position at Goodwill Industries of Hampton Roads where he worked for four years. Since May of 2011, Otey has held the position of Chief Operating Officer at Children's harbor, overseeing the daily operations of the four centers that comprise this $4.5 million dollar organization. He is proud of what he has accomplished and has his sights set on the future. As he says, "It's also nice knowing at the end of the day that you've helped someone who wasn't able to help themselves but just needed a little bit of assistance."
The GOLD (Graduate of the Last Decade) Award recognizes alumni who have graduated from Virginia Wesleyan within the last decade and have attained distinguished achievements in a professional capacity.