Applause for Alumni
Alumni Association honors accomplished Virginia Wesleyan grads with 2013 Alumni Awards
By Staff | September 16, 2013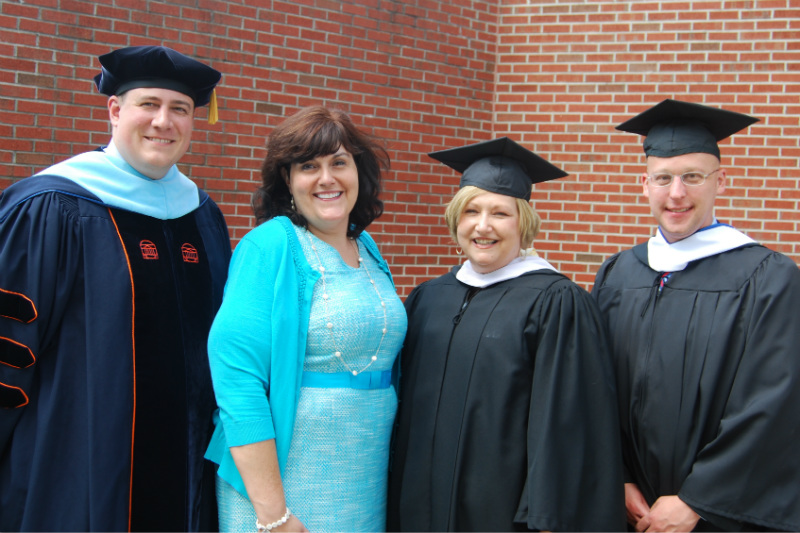 Each year since 1981, the Virginia Wesleyan College Alumni Association has presented accomplished graduates with Alumni Awards, celebrating those who have achieved distinction in their fields and served their communities in a variety of ways. This year's honorees were celebrated Sept. 12 at a special brunch reception, followed by an awards ceremony during the College's annual Fall Convocation.

"As VWC graduates, each and every one of us enters the world well prepared for success," said Christopher Dotolo '91, President of the Alumni Association Board of Directors. "But there are those graduates who take all of the lessons that our campus provides and use them to change the world around them and to change the lives of others."

Congratulations to the 2013 Alumni Award winners: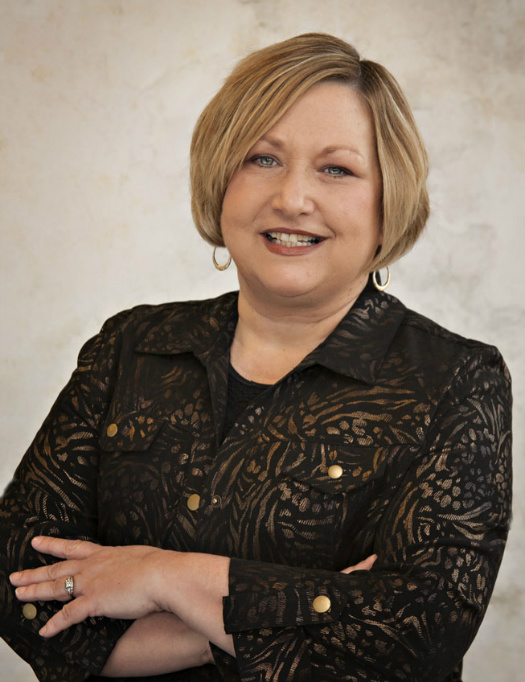 Bonnie B. Sutton '99 – Distinguished Alumni Award
President and CEO ACCESS College Foundation
In July 2003, Sutton was named President and CEO of the ACCESS College Foundation, a foundation serving students in each of the 29 public high schools in South Hampton Roads. ACCESS provides onsite college advisors to inspire the hope that a college education is attainable, to support students in achieving the requirements for college acceptance, to guide them through the college application process, and to assist them in gaining the funds to attend college. Sutton has been with the Foundation since its inception in 1988, serving in several positions before becoming Executive Director in July 2000 and President and CEO in July 2003.

Under Sutton's leadership, the ACCESS program has grown from 10 to 29 high schools and serves every public high school in Norfolk, Portsmouth, Virginia Beach, Chesapeake and Suffolk. Now in its 26th year, the ACCESS program has helped more than 45,000 local high school students go to college and receive $375 million in financial aid and scholarships from 1988 through 2013.

Prior to joining the Foundation, Sutton worked for Norfolk Public Schools gaining knowledge of the local school systems and the resources available to public school students in planning for college.

As a VWC student, Sutton received a Bachelor of Arts in management and is a graduate of the CIVIC Leadership Institute. She has been honored with several deserving accolades:
Virginia Center for Inclusive Communities Humanitarian Awards, Tidewater Chapter (1996)
Inside Business 'Women In Business' Award (2004)
National College Access Network 'College Access Organization Award of Excellence' (2007)
WHRO Pioneer Award (2008)
National College Access Network Executive Leadership Award of Excellence (2011)
Association of Fundraising Professionals (AFP) Award for Outstanding Non-Profit in Fundraising (2011)
YWCA Woman of Distinction Award in Education (2013)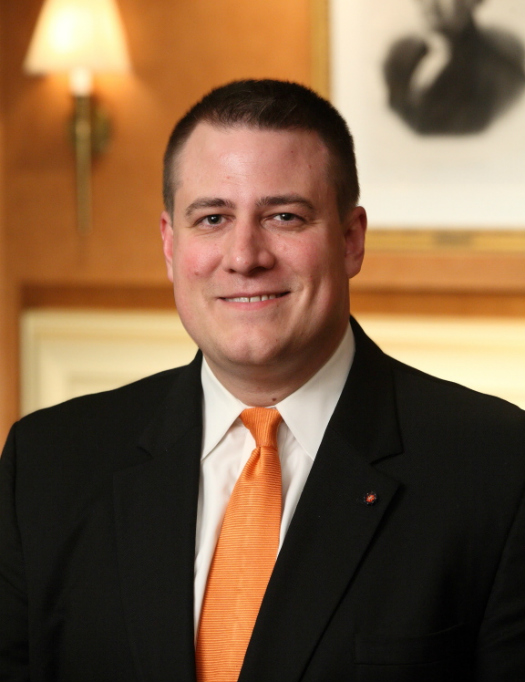 Thomas W. Taylor '00 – Alumni Service Award
Superintendent of Middlesex County Public Schools
Taylor was appointed as the Superintendent of Middlesex County Public Schools in December 2012 and at his appointment was the youngest school superintendent in the Commonwealth of Virginia. Prior to his service in Middlesex County, Taylor served as the Principal of Charlottesville High School. During his tenure, he was credited with leading the school to increased achievement for all students, as well as increased student attendance, graduation rates, and technological enhancements. He also dramatically decreased the dropout rate and student disciplinary infractions.

Prior to his principalship, Taylor was a teacher and administrator in the Hampton Roads area. He serves on numerous civic and scholarship boards and is active in many community support agencies. He is the nationally recognized winner of the University of Virginia's Curry School of Education Foundation Outstanding Principal Alumni Award for 2012 and is also the 2008 winner of the prestigious William H. Seawell Memorial Award; also from University of Virginia's Curry School of Education Foundation for scholarship in the Superintendent's program.

In addition to his superintendent responsibilities, he is an adjunct professor at University of Virginia and Virginia Commonwealth University and teaches graduate and post-graduate level courses in school finance and public school administration. While at Virginia Wesleyan, Taylor majored in social sciences and secondary education. His involvement in campus life included Student Government Association and Young Republicans. He earned a Master of Education in educational leadership and a Doctorate of Education in education policy from the University of Virginia.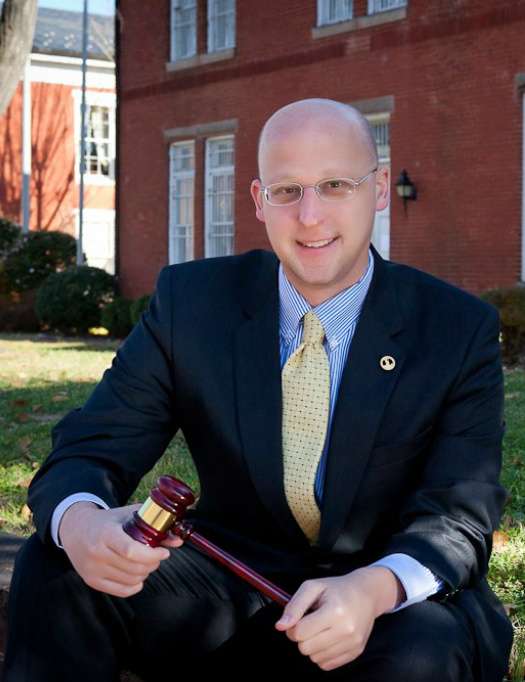 Bladen C. Finch '03 – GOLD (Graduate Of the Last Decade) Award
Senate Page Program Director
Finch currently serves as the Senate Page Program Director for the Senate of Virginia, one of the last residential page programs in the country. The Senate Page Program gives middle school age students once-in-a-lifetime opportunities to participate in the legislative process at the state level. He has been employed with the Virginia legislative branch since 2008. He manages the entire page program: applications, orientation, training, scheduling, social calendars and graduation. As director, Finch has expanded the program by offering the pages opportunities to visit historical sites, attend lectures, and programs and learn about important topics such as cyber security, money management, etiquette and college admissions. In addition, he is part of the information and constituent services team within the Senate Clerk's Office.

Finch was appointed as one of four Directors on the Legislative Information and Communications Staff section for the National Conference of State Legislatures, one of ten legislative staff sections within the organization. In 2011, he was appointed Vice Chair and assumed responsibility as Chair in 2012. In addition to working with nearly 300 information staff section members across the country and planning the annual staff section seminar, he just completed a two-year term on NCSL's Legislative Staff Coordinating Committee where he served as Chair of the Statehouse Ambassador Work group.

At Virginia Wesleyan, Finch earned a Bachelor of Arts degree in communications/journalism. He was inducted into Lambda Pi Eta, the Society of Collegiate Journalists and the Virginia Press Association. He spent five years as a member of the VWC admissions staff. He currently serves on the VWC Alumni Association Board of Directors and he has led the charge to start a Richmond/Central Virginia Alumni Chapter for the College.