At Work in the Wilderness
Earth and environmental sciences major Ben Bowes spent the summer as a canoe guide for the Boy Scouts National High Adventure Program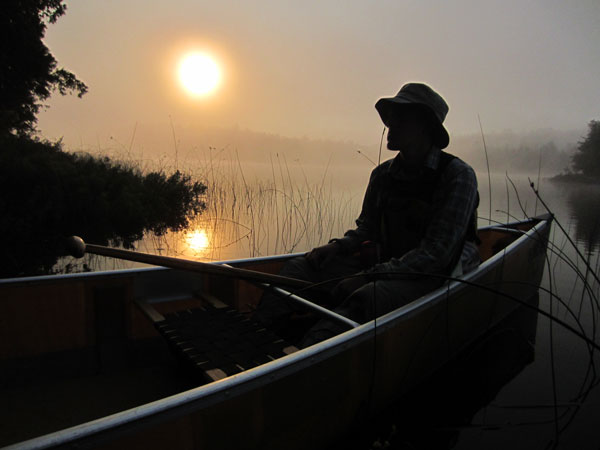 By Leona Baker | September 4, 2012
Summer jobs for college students often include opportunities to work outdoors. For Ben Bowes, a transfer student from Thomas Nelson Community College who plans to graduate from VWC in December 2013, that opportunity was a summer-long adventure, most of which he spent canoeing, hiking, fishing and sleeping under a tarp with nothing more than a mosquito net for protection.
Bowes landed the job as a canoe guide and interpreter in the Boundary Waters Canoe Area Wilderness, the flagship base of the Boy Scouts Northern Tier National High Adventure Program in northern Minnesota, after visiting the site with his own Boy Scout troop in 2011. Working with a youth leader, Bowes' responsibilities included planning routes, food preparation, navigation and overall organization and facilitation for 5- to 10-day trips into the wilderness with six Boy Scouts and two adult advisors on each trip.
He completed six trips throughout the 2012 summer season, each beginning at a canoe base on Moose Lake near the town of Ely, about five hours north of Minneapolis. From there he helped the scouts navigate a vast system of lakes and wilderness along the Canadian border. He saw bears, bald eagles and loons and even had close encounter with a black bear that was rummaging for food right next to his campsite. He spent most of the time with no cell phone and no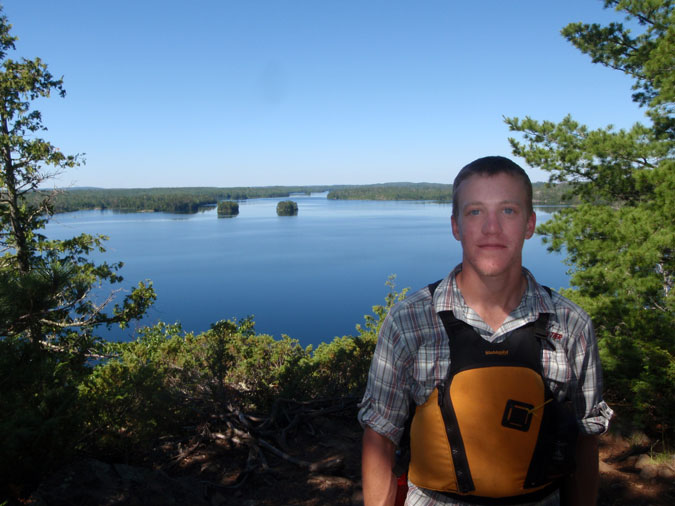 access to the internet.
"One of the things I enjoyed most was the amount of time I got to spend outside," says Bowes. "I slept in a cabin while on base, but I would say that 75 percent of my summer was spent outdoors. When I was out on a canoe trip, I carried what I needed to survive and maybe a 'luxury,' like a book or my fife for entertainment. With no cell phones or contact with other people, my main concerns were teaching skills to my crews and keeping them safe."
He also got a chance to put his earth and environmental sciences major to use.
"I was able to bring a little science about the environment into each of my trips. Water quality and testing, for example, or how the lakes were formed by glaciers during the last ice age, the local geology, or facts about the weather. Protecting against and controlling invasive species was another major topic."
Bowes has had a life-long affection for outdoor adventure, and this isn't his first foray into community service oriented work. Last year he volunteered for VWC's Marlins Read program, and this semester he'll be back at work as a certified belayer at the Rock Wall in the Batten Student Center. But his adventure in the Minnesota wilderness brought new challenges and learning opport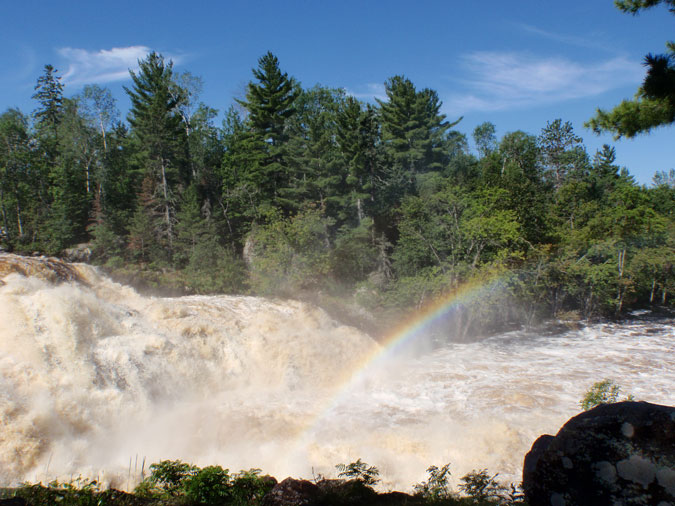 unities.
"It was tiring," he recalls. "On a single trip, you might paddle 50 miles or as many as 125 miles. Some of the kids had trouble carrying things or completing hikes, but they were always really proud of themselves at the end when they were able to make it through. It was a confidence booster for me. On my last trip of the summer, I had a group of younger guys and I think I was able to teach them a lot about having a wilderness ethic, a leave-no-trace ethic."
Bowes plans to hike the Appalachian Trail with his dad in the spring following graduation. He is considering graduate school and hopes a research project he is working on this semester with Dr. Elizabeth Malcolm will help narrow his focus as he prepares to continue his education. The research project involves collecting particulates from the air and determining their composition using the College's scanning electron microscope.