Bob Blog: A Mascot Makeover
In his own words, Bob Marlin recounts his recent redesign and reveal

Bob Blog | February 17, 2014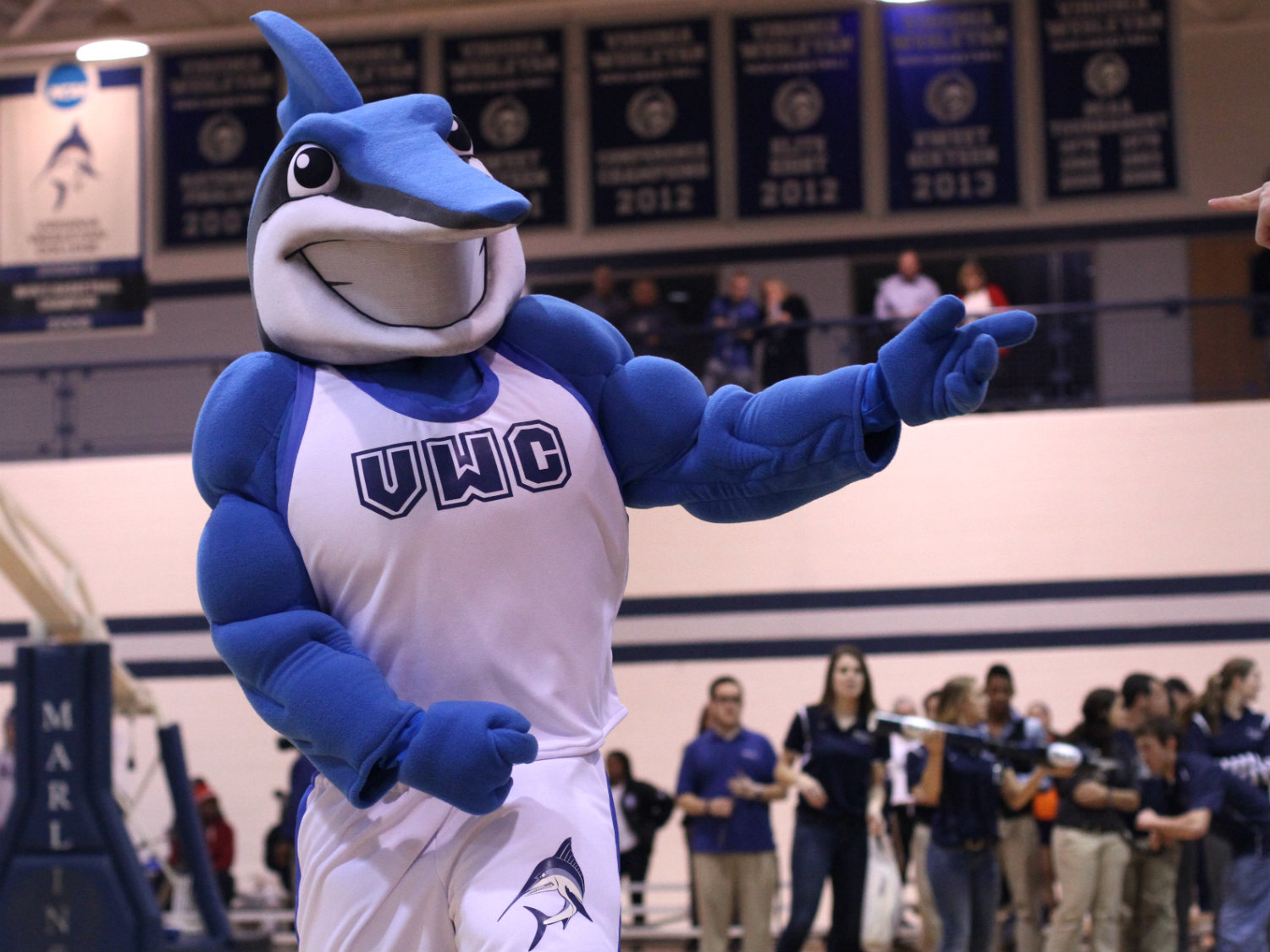 Holy mackerel! I am still reeling from the excitement of the VWC Men's Basketball game last week. Not only did our guys pull off the win against the Hampden-Sydney Tigers in a fierce last-minute showdown—sends chills down my dorsal fin just thinking about it—but it also gave me the oppor-tuna-ty to show off my "new look" and say goodbye to my former self in a special halftime event.

Let me set the scene. It was a frigid, snowy night out there, but things were really heating up inside the Batten Center, where Marlin fans were packed in like sardines. At halftime, the crowd bid farewell to the old me, sending me out to sea for retirement. Then they brought the completely redesigned new me onto the court via motorcycle to the tune of some AC/DC. Next, I sent some VWC gear into the stands with a t-shirt launcher and even showed off my slick dance moves with the Wesleyan cheerleaders.

Now, I'm not trying to fish for compliments, but I've been hitting the gym lately and trying to scale back on the squid. And, quite frankly, it shows. You may think I've always been this tall drink of water that you see today. But, the truth is, there is quite a history behind my fishy physique, and I would feel gill-ty if I didn't share the details.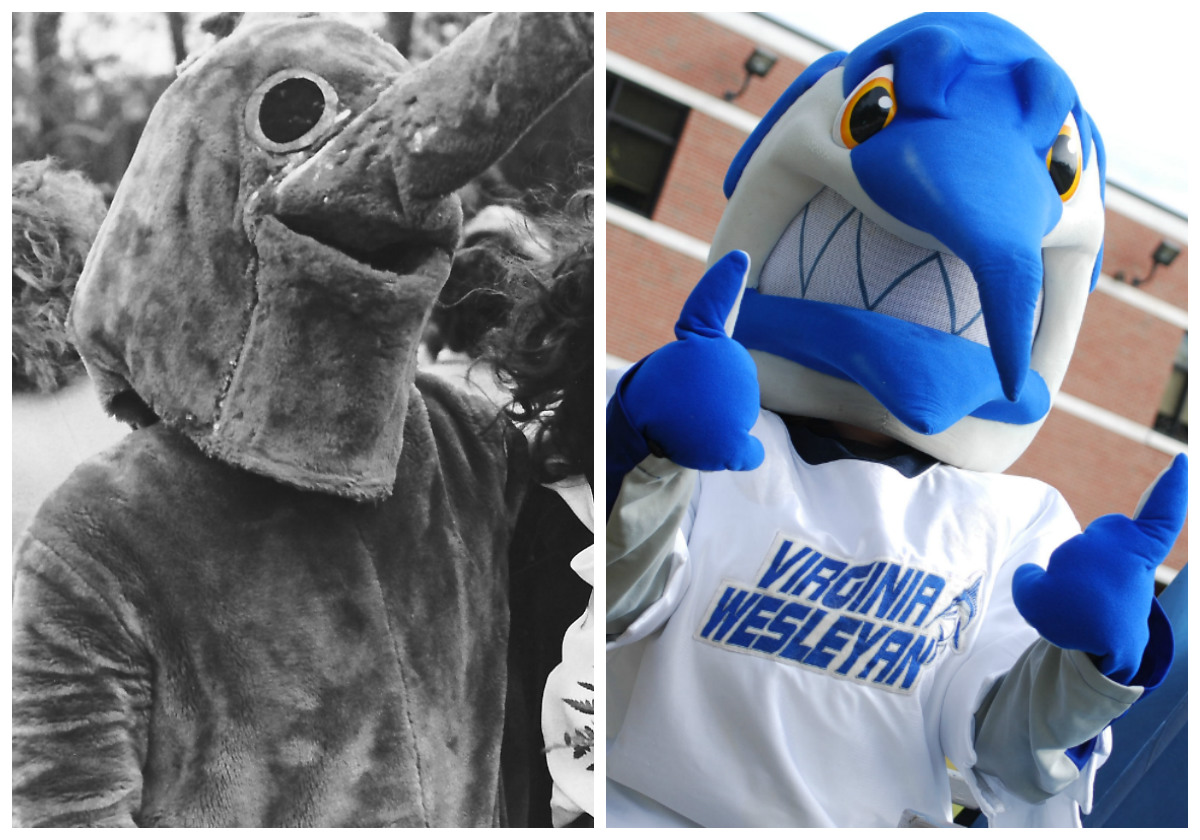 It all started back in 1963. Inspired by my legendary fighting fish lineage, the College's very first Board of Trustees adopted the marlin as VWC's mascot. It wasn't until 2003 that the "Bob Marlin" as you know me, with my colorful mischief-making, pompom-swiping persona, was born. You see, I am a student invention, the result of a class project assigned by recreation and leisure studies professor Doug Kennedy. His students came up with my original concept more than 10 years ago, selecting a designer and even raising the funds needed to create me. By the way, if my name reminds you of a certain reggae icon, it's no koi-incidence. In fact, Dr. Kennedy says that his whole class immediately agreed that I should be named after the perennial student favorite, Bob Marley.

For the last decade, I've put my best fin forward and really dove headfirst into all things Virginia Wesleyan. I am the #1 cheerleader for all Marlin athletics and also serve as an honorary member of each and every one of VWC's 70+ clubs and organizations. Most recently, I donned my civic hat (and bow tie) as part of Wesleyan's Campus Election Engagement Committee, a group formed to help educate young voters. We even held our first-ever voter registration drive last semester as part of Scene II orientation. It's truly a privilege for me to be a part of these transformative opportunities and important College traditions. I guess you could say I'm hooked on Marlin spirit.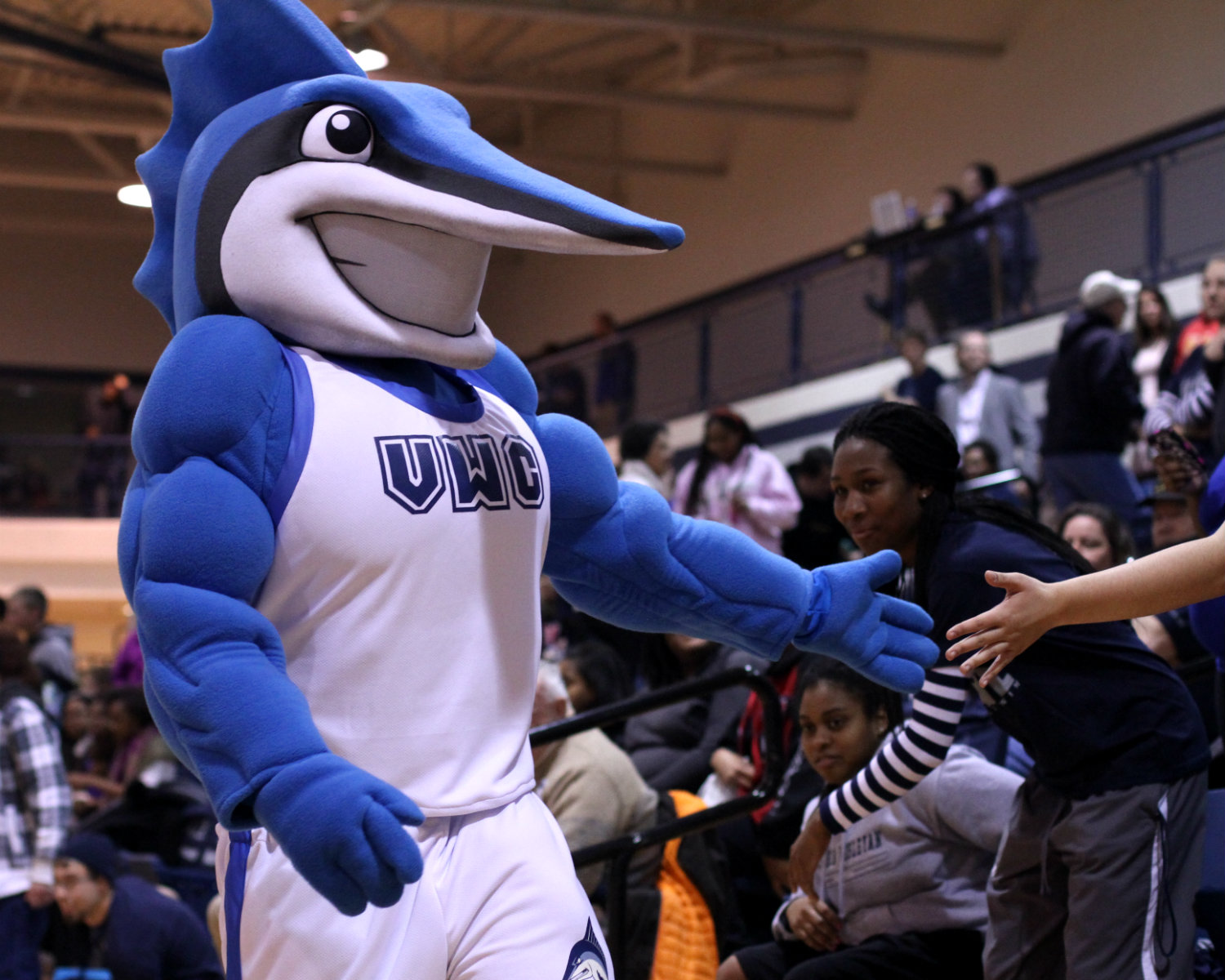 Years of involvement across various channels can take its toll on a fish's physical appearance. I've pulled my fair share of mussels along the way and started to look a little green around the gills. So, in 2012, students in Dr. Kennedy's "Management of Recreation and Leisure Services II" class began the process of giving me another makeover. Over the last three years, his students have held focus groups to get a better idea of how the VWC community wanted me to look ("more athletic, more approachable, and tougher than the old Bob," Dr. Kennedy tells me). Students took that feedback and worked with the mascot-design company BAM! to develop a new version of me. They also raised the funds needed to implement my flashy new look.

The fin-ished product, as you can see, is nothing short of a prize-winning catch. I've got bigger muscles, a brighter complexion, and a sassy interchangeable wardrobe (a fish needs options, after all). Dr. Kennedy tells me he is "really proud that the students created a design that has been embraced across campus," and I agree.

I'd sincerely like to "tank" all those who were involved in my new transformation. I'm looking forward to this new chapter in Bob history. Go Marlins!