Celebrating the Class of 2017
Virginia Wesleyan's 48th Commencement Ceremonies to honor graduating seniors May 19-20
News Release | May 17, 2017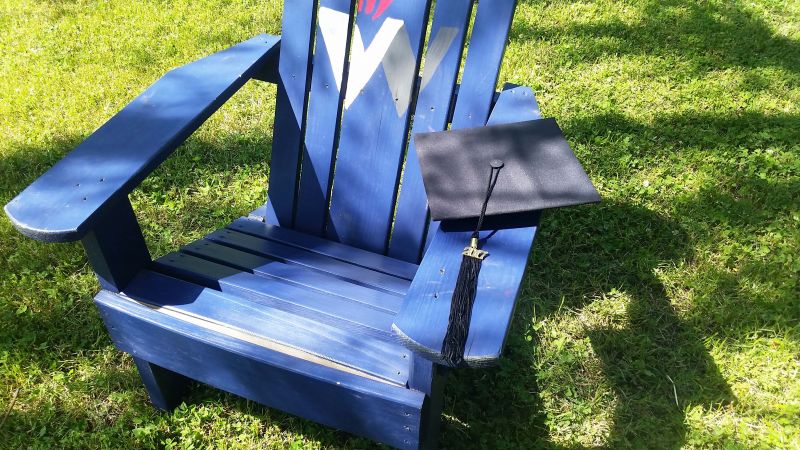 Virginia Wesleyan College will hold its 48th Commencement Ceremony on Saturday, May 20, at 11 a.m. Approximately 290 graduates will march into the Jane P. Batten Student Center, where Bachelor of Arts, Bachelor of Science, and Bachelor of Social Work degrees will be conferred by Virginia Wesleyan President Scott D. Miller and Provost and Vice President Timothy O'Rourke. The Class of 2017 will be the last class to receive degrees from Virginia Wesleyan College, as the College will transition to Virginia Wesleyan University at the start of the 2017-18 academic year.
Delivering the Commencement address to the VWC Class of 2017 will be David R. Goode, nationally recognized philanthropist and retired chairman of the board, president, and chief executive officer of Norfolk Southern Corporation.
Commencement will be preceded by a Baccalaureate Service on Friday, May 19, at 6:00 p.m. at Haygood United Methodist Church (4713 Haygood Rd., Virginia Beach). Serving as the Baccalaureate speaker will be Rev. Susan Pendleton Jones, a 1980 VWC graduate and senior fellow of the Institute for Faith and Learning at Baylor University. A special feature of the ceremony will be the Presentation of Tassels, at which time each graduating senior will be invited to come forward to accept his or her academic tassel for use during the Commencement Ceremony. Dr. Bryson Mortensen will lead the Virginia Wesleyan Chorale in a preludial concert at 5:30 p.m. in the church sanctuary. Guests of all faiths and religious beliefs are invited to attend.
The College will recognize Mr. Goode and Rev. Jones with honorary degrees during the Commencement ceremony. In addition, four awards will be presented to distinguished VWC faculty—the Samuel Nelson Gray Distinguished Teaching Award, the Frank and Jane P. Batten Distinguished Scholar Award, the Service and Community Engagement Award, and the United Methodist Church General Board of Higher Education and Ministry Exemplary Teacher Award.
Tickets are required for all adult guests planning to attend Virginia Wesleyan's 2017 Commencement Ceremony. The event will be live streamed at www.vwu.edu/commencement_webcast and simulcast in Boyd Dining Center during the ceremony.
For more information, visit www.vwu.edu/commencement.

Media Inquiries:
Leona Baker
Director of Marketing & Communications
757.455.3366
lbaker1@vwc.edu