Celebrating the Unusual and the Unique
Record number of students enrolled in Winter Session 2014 for intriguing courses, travel opportunities, special events and more
By Staff | January 7, 2013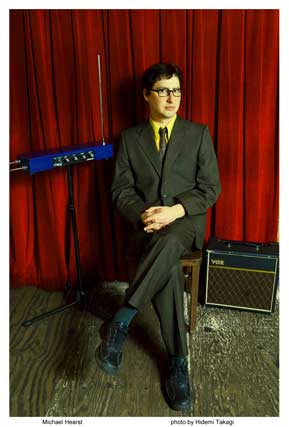 A group of Virginia Wesleyan students will be traveling throughout Greece and Turkey, visiting historic sites and following in the footsteps of Paul the Apostle as part of a religious studies course called "Religion from Athens to Istanbul." Back at home, other Marlins will be exploring "Experimental Film and Video," Extreme Murder," "Public Art," "Classical Virginia" and much more as part of VWC's Winter Session, a special, optional three-week academic term that gives students a chance to explore unusual subjects, immerse themselves in unique experiences, or even learn through travel while earning credits toward graduation.
Nearly 600 students, a record number for this signature program, are enrolled in Winter Session 2014. The theme of this year's Winter Session, which runs January 3-24, is "Celebrating the Unusual and the Unique." Some students jump at the chance to learn about intriguing topics or join faculty-led trips to destinations like Belize, Maui or the Blackfeet Indian Reservation in Montana. Others embrace the opportunity to get ahead academically by completing a needed course.
"I'm taking Dr. Taryn Myers' 'Psychology of Eating Disorders'," says junior communication and psychology major Amari Agee. "I've been interested in taking this class since my freshman year. When I heard it was being offered this Winter Session, I was thrilled to be able to sign up for it. Winter Session is one of the best opportunities available at Virginia Wesleyan because you can knock out a four-credit class in only about three weeks. Also, since you're only taking one course for the whole session, it's easier to focus on the class and the assignments."
The College's winter homeless shelter, the only homeless shelter hosted on a college campus in the U.S., is also a key feature of Winter Session. More than 150 VWC student, faculty and staff volunteers will band together to provide homeless men and women with hot meals, fun activities and a secure, warm place to sleep during the Eighth Annual On-Campus Winter Homeless Shelter, January 12-19, in partnership with Portsmouth Volunteers for the Homeless.
Finally, Winter Session brings a series of special events, lectures and eclectic performances, most of which are free and open to the public: Dr. Sharon Vaughan, author of Poverty, Justice, and Western Political Thought (Jan. 8), gives a lecture on "The Unique and Exceptional: Gandhi, King, and Mandela." There will be reading and musical presentation by Kai Reininghaus (Jan. 15). Composer, multi-instrumentalist, and writer Michael Hearst*, founding member of the eclectic musical group One Ring Zero, will play music from his album "Unusual Creatures."
Appalachian and traditional music presentations this year include performances from Virginia old time fiddler Mark Campbell (Jan. 7), roots musician Kari Sickenberger (Jan. 14), and Tennessee old time fiddler Joseph Decosimo (Jan. 16). See the complete list of Campus Events.
For more information about Winter Session, contact Dr. Susan Wansink, Director of Winter Session: swansink@vwc.edu, 757.455.3235.


*Due to inclement weather, Michael Hearst's performance has been rescheduled for April 16.