Dominion Grant to Fund Undergrad Research
$30K education grant will support environmental research throughout 2013-2014 academic year
Press Release | October 18, 2013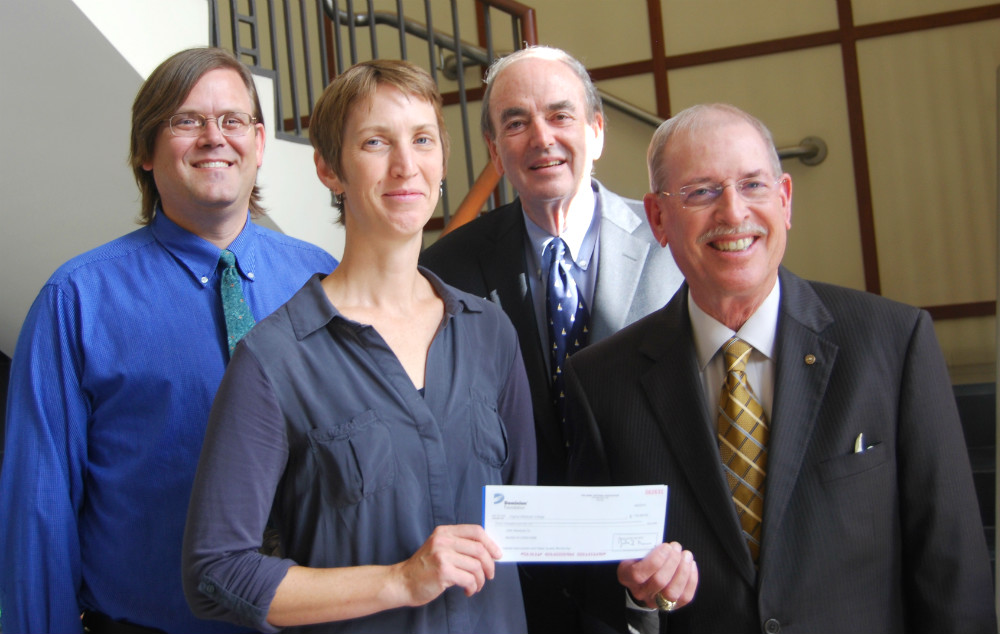 To help fund projects in renewable energy, environmental studies, engineering and workforce development, Dominion Virginia Power and the Dominion Foundation have awarded education grants of nearly $600,000 to Virginia schools and educational institutions for the 2013-2014 academic year. Virginia Wesleyan College was awarded $30,000 through the Higher Education Partnership program.

"We encourage projects that invoke critical thinking and relevant learning," said Thomas F. Farrell II, Dominion's chairman, president and chief executive officer. "Our nation's students must be prepared to meet the challenges ahead, particularly in the fields of science and energy."

The one-year grant was awarded for the 2013-2014 academic year and will be used primarily for undergraduate research. Under the guidance of faculty mentors, students will measure and monitor water quality and biota in storm water management ponds that have been planted with emergent, submerged and shoreline vegetation.

"This is a great opportunity for our chemistry students to get training on advanced analytical equipment and apply their new skills to investigate real-world environmental questions," said Assistant Professor of Chemistry Maury Howard.

Howard served as a primary investigator for the grant alongside Professor of Biology Maynard Schaus.

"I am both excited and grateful that we've been given the means to provide additional opportunities for students to do undergraduate research," Schaus said.

The Dominion Foundation, the philanthropic arm of Dominion Virginia Power, is dedicated to improving the physical, social and economic well-being of the communities served by Dominion companies. Dominion and the Foundation annually award more than $20 million to causes that protect the environment, promote education and help meet basic human needs. Dominion is one of the nation's largest producers and transporters of energy.

For more information, contact Associate Vice President for College Advancement Suzanne Savage at 757.233.8736 or ssavage@vwc.edu.