From TCC to VWC
New program agreements offering affordability and streamlined transfer process to be signed at August 28 event
Press Release | August 15, 2013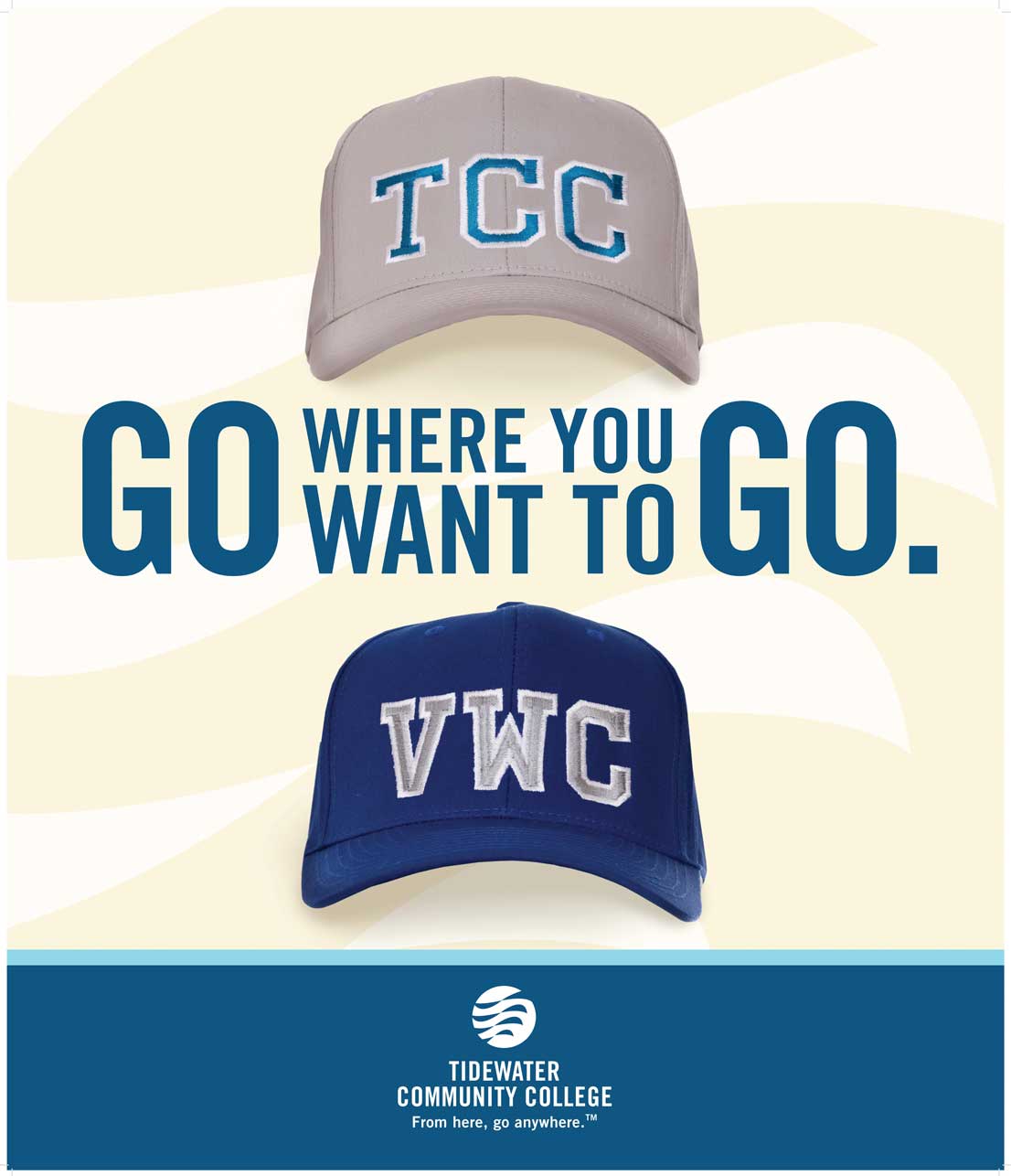 A series of new agreements between Tidewater Community College (TCC) and Virginia Wesleyan College (VWC) will offer students a streamlined transfer process and competitive scholarships that allow them to complete a four-year-degree at a private liberal arts college for an affordable price.

The program-to-program articulation agreements take effect at the beginning of the 2013-2014 academic year and will be marked by a ceremonial signing event on the campus of Virginia Wesleyan on August 28, 2013.

Students can enroll in one of 12 programs included in the agreement upon their acceptance to TCC. Following successful completion of a two-year associate degree at TCC, students are able to transfer directly to VWC where course-by-course equivalencies for each degree program allow for a seamless academic transition.

VWC programs in the agreement include: Biology (B.A.), Biology (B.S.), Business, Criminal Justice, Elementary Education (preK-6), Psychology, Secondary Teaching Certification with Academic Major (K-12), Social Sciences, Special Education General Curriculum (K-12), Studio Arts, Studio Arts (Glass) and Studio Arts (Photography).

Virginia Wesleyan will offer competitive scholarships for students enrolled in the TCC-to-VWC programs who successfully complete an associate degree with a cumulative GPA of 2.5 or higher. These scholarships, combined with the Virginia Tuition Assistance Grant for Virginia residents, reduce out-of-pocket tuition costs between 45 percent and 67 percent. Students may be considered for additional financial aid and/or loans by completing a Free Application for Federal Student Aid (FAFSA).
About Virginia Wesleyan College
Named a "Best College" in the nation by the Princeton Review, Virginia Wesleyan College is a small, private four-year liberal arts college focused on empowering students to become active learners and engaged citizens. In accord with the College's United Methodist heritage, Virginia Wesleyan aspires to be a supportive community that is committed to social responsibility, ethical conduct, higher learning and religious freedom. The College is located on a picturesque 300-acre campus on the border of Norfolk and Virginia Beach, Virginia. For more information, visit www.vwu.edu or call 757.455.3208 or 1.800.737.8684.

About Tidewater Community College
Founded in 1968, Tidewater Community College (www.tcc.edu) helps adults of all ages and backgrounds achieve their personal goals and contribute to the vitality of the greater community. TCC is the largest provider of higher education and workforce development services in southeastern Virginia, serving both students and local employers with more than 150 academic and career programs It is one of 23 schools that make up the Virginia Community College System.