Goode Family Makes $5 Million Challenge Gift
Contribution launches three-year fundraising effort for a new academic arts building
NORFOLK, Va. – Virginia Wesleyan College President Dr. William T. "Billy" Greer announced Wednesday that a five million dollar challenge gift has been made by Susan and David Goode, their daughters Christina and Martha, and their son-in-law Blair Mielnik to be put toward the construction of a new academic building devoted to the arts.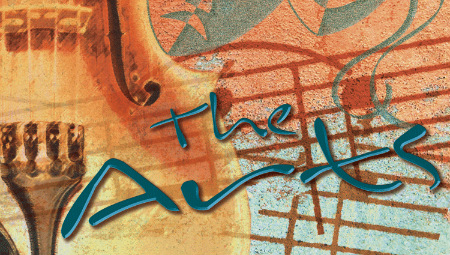 "I am so pleased to be able to share this exciting news at such a pivotal time in our history," said President Greer. "This pace-setting lead gift by the Goode family will launch the fundraising for this vitally needed facility. We are determined to meet the Goode family's challenge over the next three years."

The new academic building will have a tremendous impact not only on the arts at VWC but on the vitality of the College for decades to come. The Goode's gift is among the five largest gifts in Virginia Wesleyan history and comes at a time when VWC is immersed in a strategic planning process that is setting the direction for the future of the College.

One aspect of this planning has been the identification of critical space needs, including classrooms, a theater, concert and lecture hall, studios, rehearsal spaces and gathering places for Virginia Wesleyan's expanding student population.

"The arts were important to David and me and our entire family in our college experiences," said Susan Goode. "We believe the arts are vital to a liberal arts education and for our nation's future. We hope this building will support and energize Virginia Wesleyan's commitment to the liberal arts. Our family is very pleased to be able to make this gift and challenge others to do the same."

For more information or to make a contribution, contact Vice President for College Advancement Mita Vail at 757.455.3205 or mvail@vwc.edu.