Labor of Love
Alumna Katerina Barnes combines Peace Corps with Graduate School though Master's International program
By Staff | December 19, 2013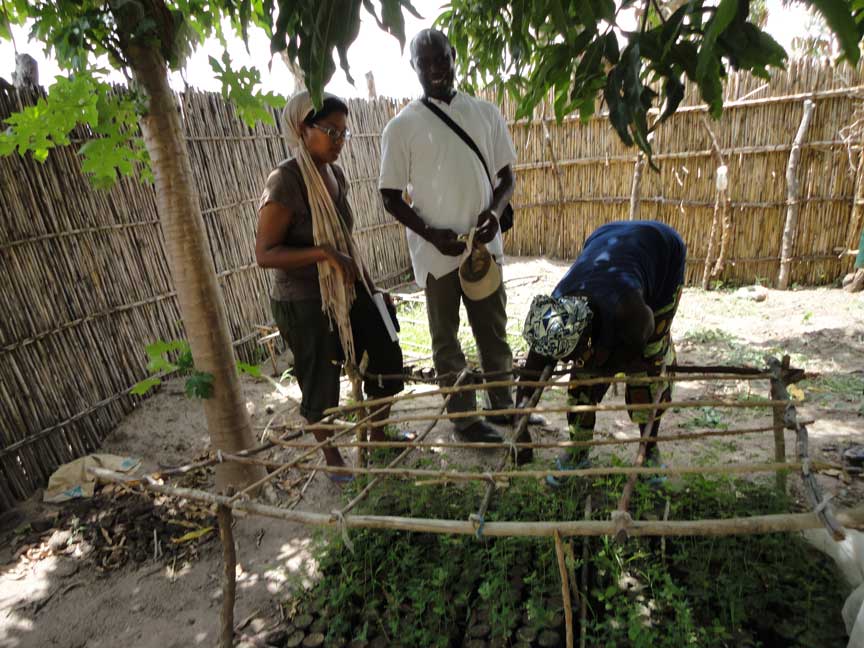 Not everyone would want to live in a desert country on the other side of the world, in a small village of 500 people, nearly three hours away from the nearest city. But VWC alumna Katerina Barnes, class of 2011, is not just anyone. Barnes has always had a clear idea of what she wants to accomplish in her career.
"I chose my major realizing that my interests were in international affairs and cultural studies," Barnes explains.
Not content simply to major in international studies, Barnes threw herself into a wide selection of options at VWC to enhance her academic experience.
"I chose to participate in clubs, such as Model United Nations and Circle K International, that taught me more about relationships with people from different backgrounds. My courses in international relations and Latin American studies demonstrated to me the diversity in our world, too."
The end result was that Barnes felt prepared "to continue learning and understanding the intricate relationships between differing countries."
With the help of Professor of History Clay Drees, Barnes began to focus her sites on the Peace Corps, and eventually learned about the Master's International program. Through Master's International, selected students at 84 different universities across the country may combine their graduate studies with volunteering for the Peace Corps.
Barnes is currently applying Peace Corps service in the West African nation of Senegal toward her graduate studies at the School for International Training (S.I.T.) in Vermont. She lives in that small village of 500 people, and she spends her days as an agroforestry extension agent.
"In this program, I work with rural farmers to encourage them to incorporate planting tree species with their crops as a way to help improve soil conditions," she says.
After completing fieldwork in Senegal, Barnes expects to receive her master's degree from S.I.T. in spring 2015.
"Once I graduate, I see myself working in public relations in the environmental and health sector."
Barnes will bring home important life lessons to the United States once she returns from her 27-month service in Senegal. Mostly, she says she's learned about collaboration.
"I feel that collaboration allows both parties to be on equal terms. The concept of 'going abroad to help people' is one that can be harmful to your relationship with the people; the mentality implies a superior-inferior relationship."
She adds, "In Senegal, there is a quote on the wall of one of the Peace Corps classrooms by Lao Tzu that states: 'Go to the people. Live with them. Learn from them. Love them.'"
From preparing as an undergraduate to understand foreign cultures, to serving her country for 27 months abroad, to planning a career in environmental health, Barnes' life path clearly reflects a labor of love.