Marlin Grad Goes Meat-Free
Kristie (Sigmon) Middleton '98 leads Meatless Monday movement with Humane Society of The U.S.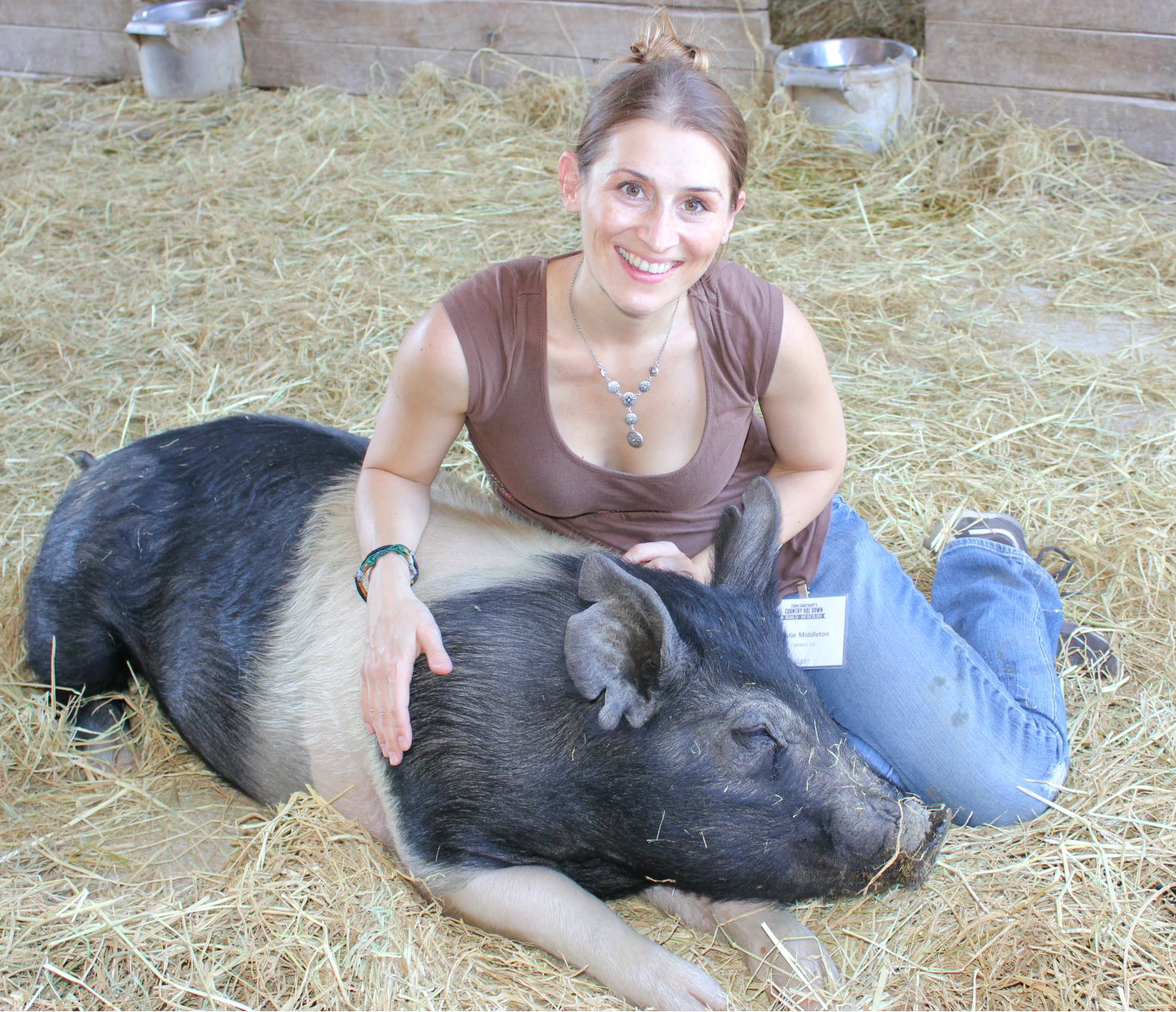 By Staff | October 28, 2013

As food policy manager for the Humane Society of the United States, 1998 Virginia Wesleyan graduate Kristie (Sigmon) Middleton's goal is to help the community understand the impact they could have by making one small change, just one day a week. That change? Going meat-free on Mondays.

Middleton, who currently lives in Oakland, California, has become a prominent leader in the Meatless Monday movement, a flourishing, international program started by The Monday Campaigns and the Johns Hopkins Bloomberg School of Public Health to support the elimination of meat for one day out of the week.

"If each American chose meat-free options just one day a week, more than a billion animals would be spared from factory farms each year," she says.

Meatless Monday was started by the U.S. government as a resource-saving measure during WWI. The Johns Hopkins Bloomberg School of Public Health revived the effort in 2003 to address the nation's obesity epidemic and advance environmental sustainability.

Middleton works with some of the nation's largest school districts, including Los Angeles Unified School District and the Detroit Public Schools, to improve cafeteria food options in ways that benefit students, the environment and farm animals. With her help, hundreds of K-12 school districts, individual schools, universities, and hospitals nationwide have implemented Meatless Monday programs.

Her work has been covered by national media, including The New York Times, Los Angeles Times and CNN.

"Studying Mass Communications at Virginia Wesleyan opened my eyes to the possibilities of driving positive changes in our society through effective communication," she says. "By applying what I learned to my passions, I've been fortunate to have built an extremely satisfying career based on what matters most to me."

Participating in Meatless Monday is a simple and effective way to help animals, go green, and become healthier. Countless environmental leaders, public health officials, celebrities, schools and hospitals are taking this small step to yield big results for a better world.

Through her work, Middleton is helping thousands of children develop better eating habits one Monday at a time. For more information about Meatless Monday, including recipes and tips, visit the Humane Society of the United States' website.