Meet the Faculty: Dr. Eric Mazur
His fifth book, God in the Details: American Religion in Popular Culture (second edition), is due out at the end of this month.
By Megan Z. Shearin | October 12, 2010
Eric Mazur, Ph.D.
Associate Professor of Religious Studies, Gloria & David Furman Endowed Chair of Judaic Studies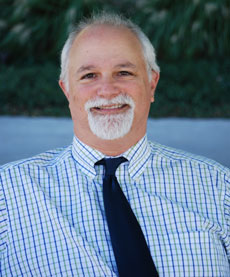 One of the toughest decisions many college students face is choosing a major and a career, and Dr Eric Mazur can empathize with those students who are uncertain about the right path.
When Mazur entered his freshman year at the University of Virginia, he didn't know what to major in, or which courses to take. "So I took basic courses such as English and mathematics to fulfill the requirements," said Mazur. "But I had an empty spot to fill."
Mazur decided to enroll in an introduction to Judaism & Christianity course. The course sparked his interest and blended topics which engaged him the most, including history, politics and literature. It also set the foundation for what would be his future as an academic scholar of religion and American culture.
At Virginia Wesleyan, Mazur teaches courses on Judaism, religion in American culture, and the academic study of religion. His fifth book, God in the Details: American Religion in Popular Culture (second edition), is due out at the end of this month.
The book offers a provocative look at religion and popular culture through examination of mainstream religious themes that have permeated society. Broken down into four sections, this new edition includes chapters on the spiritual implications of social networking sites, the religious redemption of the HBO True Blood series, sacred and biblical themes in Bruce Springsteen's music and the utopia-like qualities and characteristics of Disneyworld.Ph.D., University of California, Santa Barbara
M.A. and B.A., The University of Virginia
"There's been a transformation to a contemporary culture where people don't feel the need to express themselves in traditional religious institutions," said Mazur. "We're examining how things that were once considered to be exclusively in religious spaces are really percolating in a lot of other places."
One example are those individuals who identify themselves as Jimmy Buffett's Parrotheads, said Mazur. "It's not so much about the lyrics in his songs, but the feelings that are evoked from the performances," noted Mazur. The book highlights that it's not unusual for fans to drown out the band in their "hymn" singing.
Before completing his doctoral work at the University of California, Santa Barbara, Mazur served as a public interest lobbyist in Washington, D.C., where his portfolio included issues related to civil rights and the separation of church and state. His work has appeared in the Journal of Church and State, Insights, Social Justice Research, and Social Studies, as well as in edited volumes on religious freedom, the sociology of religion, race and politics, popular culture, the arts, Bing Crosby, and Native American studies, and encyclopedias of religious liberty, religion in America, and race, ethnicity, and society.The first edition of God in the Details: American Religion in Popular Culture, was created from a response to a call for papers from the American Academy of Religion. The book has been used in classrooms across the nation and is a valuable resource for scholars.
"I approach writing just like I approach my classrooms," said Mazur. "My words are not meant to be definitive, but part of an ongoing conversation."
An expert in his field, Mazur is often called upon by the media as a scholarly resource. He has been quoted in more than a dozen newspapers and news websites, including the Atlanta Journal-Constitution, the Baltimore Jewish Times, the Chicago Tribune, the Christian Science Monitor, the Fort Worth Star-Telegram, the Kansas City Star, the Toronto Star, TV Guide, the Washington Post, and XM Radio. He has also been cited in local newspapers in California, Louisiana, Massachusetts, Mississippi, Pennsylvania and Virginia.
In his spare time, Mazur enjoys reading non-fiction, collecting political buttons and spending time with his family. His sixth book, Encyclopedia of Religion & Film, is due out in February 2011.