Music Transforms Student at Eleventh Hour
Junior Allen Bays finds positive direction at VWC, setting the stage for new musical collaboration
By Stephanie Smaglo | February 19, 2013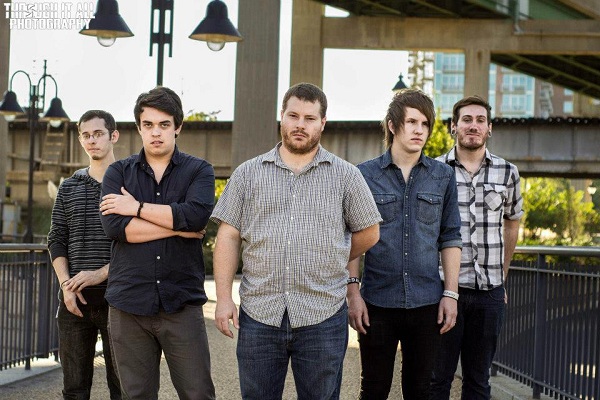 Allen Bays is having a good day. He learned that his best friend's little brother beat cancer, he received some great news about a potential job, and the lead guitarist from his favorite band mentioned him in a tweet. Actually, most days in the past year have been good. Fourteen months ago, Bays made some positive life changes that resulted in the start of his new band, The Eleventh Hour.

In the spring of 2006, Bays was 14 years old and living the kind of life many teenage boys dream about. Born and raised in Virginia Beach, he played high school soccer and basketball and was a sponsored skateboarder showered with merchandise and equipment.

Things changed that summer when he blew his knee out in a skateboard crash, an injury requiring major surgery and keeping him off his feet for six months. To help Bays pass his immobile time, a neighbor gave him a used bass guitar. It wasn't long before he had taught himself to play and started his first pop punk band Back-Up Plan. By fall the group was playing live shows.

As is to be expected at that age, personalities clashed, and within a few months the teenage band had broken up. Over the next three years Bays continued to play bass guitar in multiple punk bands, but it was when he joined True Liberty that things really started to change. At 18, he was on a record label, had a tour bus and was playing shows across the country. From an outside view it appeared he was living the dream, but Bays began to question the person he was becoming.

"I feel like punk rock revolves around being different and rebelling against what's normal," he says. "It's fast music with lots of yelling. I became really pompous and obnoxious and lost a lot of friends. I finally recognized that it was the lifestyle I was living and the music I was listening to."

This realization surfaced right around the time Bays enrolled at Virginia Wesleyan, a time he describes as a major turning point in his life. As a freshman, he chose to pursue a major in religious studies and a minor in music, his ultimate goal to become a worship pastor.

"It hit me that my lifestyle and worship didn't go hand in hand," he says. "I knew that if this was something I really wanted to pursue, something had to change. I recognized the problem, and I got rid of it. It wasn't easy, but it was the best decision I ever made."

Bays quit True Liberty and that winter connected with long-time friend and solo acoustic musician Cliff Roebuck. The two started The Eleventh Hour, with Bays on lead guitar.

"The bass represented my old life," Bays says. "I started playing a new instrument and it was a completely new beginning. I felt a whole life transformation."

Bays and Roebuck were joined in the band by Cole Deardorff, Christian Zawacki and Nick Holdcroft. With a rock core and alternative undertones, The Eleventh Hour considers themselves to be part of the alternative emotional rock genre, not to be mistaken for Christian rock.

"We're not a Christian band, but we're certainly all Christians in a band," he says. "It is spiritual, but really it's just good lyrics with a positive, encouraging message."

Since their inception, The Eleventh Hour has played over 150 shows. They will hit the road again this March alongside Sparks the Rescue, Every Avenue and Rookie of the Year, a tour sponsored by Reebok and PacSun. The tour will take them to Georgia, Florida, Maryland, New Jersey and of course Virginia, with a hometown show March 12 at Club Relevant in Virginia Beach.

Now a junior, Bays takes his music and religious studies very seriously. When he's not on the road, he brings his talents to campus leading music at Marlin Ministries and Life Group meetings. VWC Chaplain Greg West is continuously impressed by Bays' talents.

"Allen has an incredible gift with music and at leading worship," says West. "He's very charismatic and able to draw a crowd. When he leads, he does a very good job of helping people enter into God's presence and that's what real worship is."

After graduation Bays plans to pursue his master's degree and eventually his doctorate. In an eventual professional role as a worship pastor, he hopes to be involved with ministry through music theatrics.

For now, he is enjoying life on the road and taking it one good day at a time.


For more information about The Eleventh Hour, visit the band's website or listen to their new album, Therapy.