New Faculty Join Virginia Wesleyan College
The College welcomes seven new faculty members who are joining the departments of Criminal Justice, Education, English, Psychology and Recreation and Leisure Studies for the 2010-11 academic year.
By Megan Z. Shearin | September 3, 2010
Virginia Wesleyan College welcomes seven new faculty members for the 2010-2011 academic year. These new faculty members join over 75 teaching professional who are the driving force behind the academic enterprise at the College.
Vice President for Academic Affairs and Kenneth R. Perry Dean of the College Dr. Timothy O'Rourke said, "In our ongoing pursuit of academic excellence, we continue to attract outstanding new faculty members from top graduate institutions across the country and abroad. We have hired well over half of our full-time faculty since 2000, and 90 percent of all faculty have the appropriate terminal degree."
On Wednesday, Aug. 25, the Office of Academic Affairs hosted a day-long faculty workshop. New and current faculty members attended an orientation luncheon for new faculty and three sessions on curricular reform. O'Rourke noted that he is especially delighted to see the return of alumna Rachel Calogero '98, who joins Virginia Wesleyan after completing her doctorate in Psychology at the University of Kent in Canterbury, UK.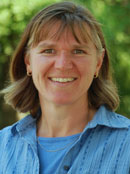 TINA ALDRICH – Recreation and Leisure Studies
Ed.D., University of Arkansas
M.S., University of Southern Maine
A.S. and B.S., Keene State College
FAST FACT: Has previously taught courses in Recreation Leadership, Sea Kayaking, Nordic Skiing and Leisure Activities. Prior to joining academia, she worked in a Parks and Recreation Department in New Hampshire, coached girls' basketball and delivered yachts from Bermuda to Maine.
WHY SHE CHOSE VWC: "I chose Virginia Wesleyan College for its learning experience focus, quality leisure studies faculty and students, as well as the welcoming and supportive environment. The beautiful campus located in a dynamic region also drew me here. I look forward to all this region has to offer professionally and personally."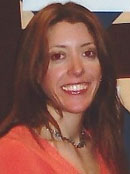 RACHEL CALOGERO '98 – Psychology
Ph.D. and M.A., University of Kent, Canterbury, UK
M.A., The College of William & Mary
B.A., Virginia Wesleyan College
FAST FACT: Author of "Self-Objectification in Women: Causes, Consequences, and Counteractions," which will be released in November. Her research focuses on the social psychology of gender, sexist ideology and system justification processes, mindfulness and psychological closed-mindedness, and body image and eating disorders.
WHY SHE CHOSE VWC: "There are a lot of great things about Virginia Wesleyan, but if I had to pick one reason why I chose VWC I would have to say it is the amazing faculty. I remember that vividly and warmly from my time as a student, and I am experiencing it firsthand now as a faculty member. I knew that I would have great colleagues to work alongside and that was very important to me."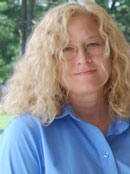 HILVE FIREK – Education
Ed.D., University of Montana
M.S., B.S. and B.A., Old Dominion University
FAST FACT: Author of Ten Easy Ways to Use Technology in the English Classroom and of numerous articles in scholarly journals such as Phi Delta Kappan and Social Education. She will be the keynote speaker at the conference of the Wisconsin Council of Teachers of English this October.
WHY SHE CHOSE VWC: "The school has such a fantastic reputation. In fact, I've heard it called the 'quintessential liberal arts college.' I'm looking forward to working one-on-one with students, something that is only possible at a small school like this one."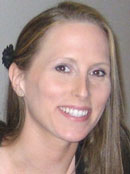 ALISON MARGANSKI – Criminal Justice
Ph.D. and M.A., Rutgers - The State University of New Jersey (Newark)
B.S., The College of New Jersey
FAST FACT: Her primary research interest involves studying family violence victimization, including exposure to intimate partner violence, parent-to-child violence, and sibling violence and how such victimization relates to later violent behavior.
WHY SHE CHOSE VWC: "I really love the faculty and students. While visiting Virginia Wesleyan, I felt a strong sense of community and school advocacy. The institution has a strong, upbeat vibe and I'm excited to contribute to the College!"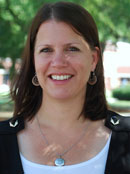 GABRIELA MARTORELL – Psychology
Ph.D. and M.A., University of California, Santa Barbara
B.S., University of California, Davis
FAST FACT: Has previously taught and developed courses in Human Development, Infant Development, Human Relationships, Evolutionary Psychology, Cultural Issues in Psychology, Developmental Psychopathology and Capstone in Early Childhood Education.
WHY SHE CHOSE VWC: "Having taught at a larger institution with a class size of 200 students, I'm looking forward to teaching at Virginia Wesleyan where I'll have individual interaction with students."
TARYN MYERS – Psychology
Ph.D. and M.A., Kent State University
B.A., Kenyon College
FAST FACT: Graduated Magna Cum Laude and with Phi Beta Kappa honors from Kenyon College. She has published several scholarly articles in publications such as the Journal of Abnormal Psychology, Psychology of Women Quarterly, Nutritional Neuroscience and Body Image.
WHY SHE CHOSE VWC: "After I gave my job talk at Virginia Wesleyan, I had 10 different students ask me questions. Having engaged students and being able to have in-depth classroom discussions with students in what really drew me here."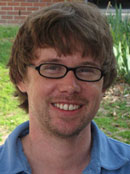 GAVIN PATE
M.F.A., Naropa University
B.A., Guilford College
FAST FACT: His teaching interests include Fiction Writing, Experimental Writing, and Genre Fiction, especially horror and crime fiction. During Winter Session 2010, he taught an English Zombie Culture course at Virginia Wesleyan, which focused on our growing fascination with zombies as part of our literary imagination.
WHY HE CHOSE VWC: "After serving as a visiting professor, I am thrilled to have the opportunity to continue at Virginia Wesleyan. I have come to appreciate the close connections between faculty and students, as well as the College's commitment to creating powerful classroom experiences."