Speaker to Stand Against Racism with VWC
College takes part in YWCA's annual movement April 22-26, welcomes Associated Black Charities leader Diane Bell-McKoy
By Stephanie Smaglo | April 5, 2013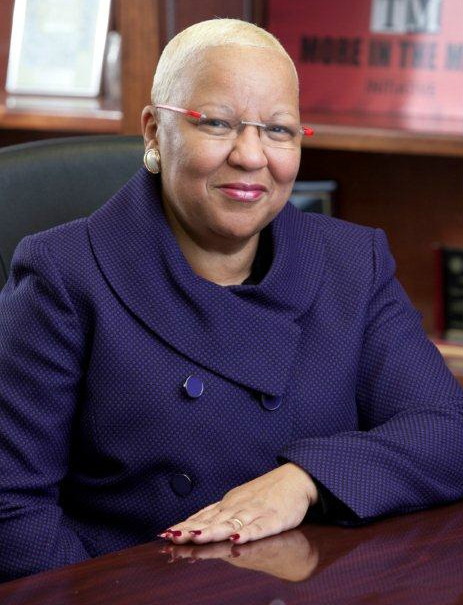 As part of the YWCA's worldwide "Stand Against Racism" movement, aimed at eliminating racism through awareness, Virginia Wesleyan and the Office of International and Intercultural Programs (OIP) will host a weeklong series of diversity-focused events this month. On April 26, guest speaker Diane Bell-McKoy, president and CEO of Associated Black Charities, will discuss the term structural racism, used to describe a system of societal structures that work interactively to create race-based inequalities.

Change Agent Comes to Campus
The Baltimore-based philanthropic organization, Associated Black Charities (ABC) was founded in 1987 to support the creation of strong, healthy, and economically viable communities, ultimately leading to an improved quality of life for African American children and families. Diane Bell-McKoy has spearheaded ABC's mission since 2007, narrowing the foundation's efforts to two core focuses: health and wealth disparities.

Through strategic alliances and a signature mission platform entitled "More in the Middle," Bell-McKoy and her team work toward expanding the assets of the low income, working poor, and fragile middle class, a feat that requires relationship building, advocacy, education, financial investment, and crucial change in public policy.

Bell-McKoy attended the University of Maryland, College Park and Baltimore County campuses, earning her bachelor's and master's degrees in social work. Prior to ABC, she served as a senior fellow at the Annie E. Casey Foundation and spent a decade as president and CEO of Empower Baltimore Management Corporation. She currently serves as a board member for various Baltimore development organizations and also as the chair of the Baltimore-Washington region's Racial Diversity Collaborative.

In addition to her many other responsibilities, Bell-McKoy finds time to participate in speaking engagements across the country. She educates audiences on strategies that will help engage community partnerships in economic development, as well as topics like structural racism. She has gained national attention for her progressive insight and willingness to broach issues that many others are hesitant to discuss. Recently, she was featured in Essence magazine, discussing the effects depression and racism can have on black women.

Bell-McKoy will be speaking on Friday, April 26 at 11 a.m. in the Monumental Chapel.

Creating a Dialogue
For the fifth consecutive year, Virginia Wesleyan is a participating site of YWCA's Stand Against Racism initiative. Students, faculty and staff are invited to explore and express their cultural competence April 22-26, with activities like movie presentations, additional guest speakers, and opportunities to create friendship bracelets that symbolize the College's diversity. Members of the VWC community can also visit the Office of International and Intercultural Programs (OIP) to sign a pledge, showing their commitment to stand against racism. Participants will gather on April 26 to read the pledge aloud in a show of solidarity. The OIP office will also be selling t-shirts, buttons, and bracelets that can be worn in support throughout the week.

A large part of the week's purpose is to make people aware that racism does still exist, explains Lena Johnson, Director of the Office of International and Intercultural Programs. She urges people to be mindful, asking themselves whether they're being a part of the problem, or a part of the solution.

"Because people don't feel comfortable talking about race," she says. "Things can build up that don't have to build up. You have to feel a little uncomfortable to make things right. I hope the week brings a better sense of awareness and shows us that we each have a part in eliminating situations that are racist or racial."

For more information, stop by the OIP office or contact Lena Johnson at 757.455.3116 or ljohnson@vwc.edu.