The Bucket (List) Runneth Over
Relaxation has a different meaning for Rec and Leisure Studies retiree John Braley, who plans to spend his days giving back and getting outside
By Stephanie Smaglo | May 16, 2013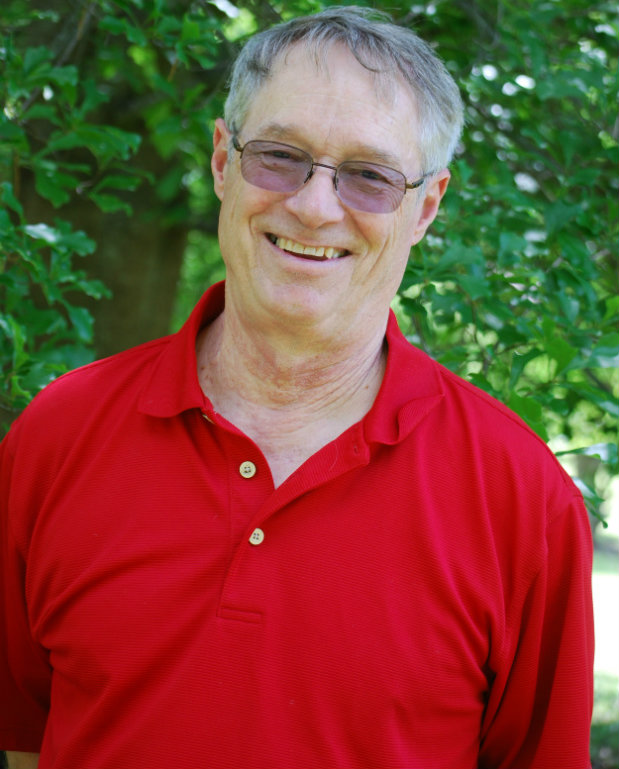 It's a good thing John Braley is retiring this month because, as one might suspect based on his area of expertise, the Associate Professor of Recreation and Leisure Studies still has quite a few adventures on his bucket list. First up? He plans to get back to his roots this summer – literally – by returning to his hometown of Saco, Maine to raise vegetables.

"I haven't taken the opportunity to do a lot of volunteer work," he says. "I'd like to raise enough summer produce to be able to make a donation to the Foodbank. I'm looking forward to spending time giving back to my communities."

With academic accomplishments and a professional career spanning over six decades, Braley has already made a lasting impact.

In 1968, he earned a bachelor's degree in Health, Physical Education, Recreation and Dance from the University of South Florida. Next he pursued a master's degree from Springfield College in Community in Outdoor Recreation. After graduate school Braley became a civilian Air Force employee, working as a Youth Activities Director, and six months later was drafted into the U.S. Army during the Vietnam War.

Following his military service, Braley became the Recreation Director for the City of Biddeford, Maine and later went to work for the University of Maine in Presque Isle, where he designed the school's Recreation Leisure Services Program. He also earned a second master's degree from the university in Community and Adult Education.

It was around this time that he came across the job opening at Virginia Wesleyan.

"It was awful cold up in Presque Isle, Maine in February," he recalls. "I saw this job announcement and thought at least it'd be a great vacation even if I didn't get the job."

He arrived at VWC in the fall of 1978 as an Assistant Professor of Recreation and Leisure Studies and Physical Education.

In his 35 years at the College, Braley has left his mark. In 1982, he took a one-year leave from teaching to help establish the Adult Studies Program, an achievement he is still particularly proud of today.

"John Braley's efforts not only provided a strong foundation for the Adult Studies Program," says current program director Tom Farley. "They opened meaningful avenues for service and collaboration in our community."

He is also responsible for the creation of Virginia Wesleyan's very first Honor Code, serving as Chair of the Honor Code Committee in the late 1980s, early 1990s. The College's first Honor Code was put in place in April 1991 and Braley was commended for his exceptional leadership by Dr. William M. Wilson, then dean of the College.

Braley's eagerness to get involved on campus can be easily explained by the College aspects he has come to know and love during his time at VWC.

"I like the collegiality and friendliness of the faculty as well as the support we get from the administrators," he says. "I like the ability to walk into the president's office and have a conversation with him without having to make an appointment."

He also appreciates the academic freedom he's been given to design his courses over the years.

"I'm going to miss the intellectual challenge of preparing courses and subjects for a new generation. I like the idea of converting academic concepts to practical application in the field."

While Braley hasn't necessarily been volunteering his time, he has undoubtedly been giving back to the community in many other ways – through service to his country, development of recreation and educational programs and his lifelong passion for teaching.

Now it's time to check some things off that bucket list.

Braley plans to spend his retirement days fishing, kayaking, hiking, sailing, hunting, skiing and pretty much any other outdoor activity you can think of. He's also looking forward to quality time with his children and grandchildren, visiting Hampton Roads, and playing the guitar.

"You can only do so many things with your life," he says. "Who knows what my next adventure will be?"

Also retiring this academic year after 30 years of service is Professor of Biology Dr. Paul Resslar. The retirees were honored May 9 with the traditional commemorative tree planting in the Wilson Arboretum, where Resslar planted a Bald cypress and Braley chose a Princeton elm.