The Rewards of Reading
Marlins Read literacy program recognized as a model partnership in Virginia Beach, student leader honored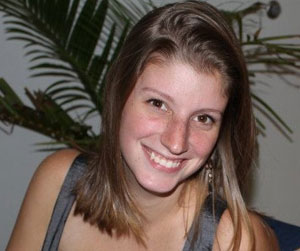 By Ra' Neta Oliver and Laynee Timlin | May 14, 2012
Virginia Wesleyan College was selected as a model partner this spring by the Virginia Beach City Public Schools for its Marlins Read program. It was one of several school/community partnerships recognized during the division's annual Partners-in-Education celebration.
One of many opportunities for Virginia Wesleyan students to become involved in a volunteer experience during their college years, Marlins Read was initiated by the College's Office of Community Service.
"We started Marlins Read in the fall of 2008 at Diamond Springs Elementary School in Virginia Beach with the main goal of improving literacy among children through mentoring," explains VWC Community Service Director Diane Hotaling. "Then the program was expanded to Newtown Elementary in the fall of 2009 and to Bayside Elementary in spring 2011."
Students like sophomore Martha Jacobs are afforded unique opportunities for one-on-one time with their mentees, an experience that is both educational and personally rewarding.
"I like being involved with Marlins Read because it's fun and because it's a learning experience for me as well as the child I read to each week," Jacobs says. "It makes me happy to see the progress my child has shown throughout the weeks of the program."
All three schools involved in Marlins Read are in close proximity to the College, and ease of logistics has contributed to a thriving partnership. The program has grown from 11 to 27 volunteers.
In addition to the accolades this semester for Marlins Read, the program's student leader was recognized recently as an outstanding volunteer. VWC junior Allison Reeves '13 has led the program this year as an AmeriCorps volunteer. Reeves directs Marlins Reads at all three schools and serves as the liaison at Bayside Elementary, where she mentors a first grader and assists his teacher regularly in the classroom.
"Marlins Read is a highlight of every week for both the student and volunteer," says Reeves, an elementary education major who plans to become a teacher. "The students love the one-one-one attention and have a positive learning experience. While the volunteers get the reward of seeing the students grow and learn. My hope is to help build children's confidence and create a fun learning environment for them."
She is certainly on the right path. Reeves' stellar efforts with the program resulted in receiving the 2012 ADVANCE Outstanding Service Award for Virginia. ADVANCE is an AmeriCorps Education Award Program that requires members to actively serve in their communities by mentoring youth. From initiating a "chalk the walk" event in front of Bayside Elementary that celebrates reading to involving the entire first grade class in a "Valentines for Vets" community service activity, Reeves participation with Marlins Read this semester went above and beyond expectation.