Virginia Private College Week at Wesleyan
Quality, affordability of private higher education highlighted July 28-Aug. 2

News Release | July 8, 2014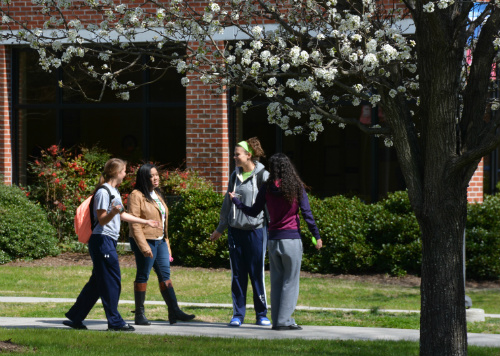 While websites, brochures, and the recommendations of friends are definitely helpful, visiting campuses in person is one of the most important steps in the college search process. Prospective Virginia Wesleyan students are invited to tour campus July 28–August 2 during Virginia Private College Week, hosted by the Council of Independent Colleges in Virginia (CICV).

Along with other participating CICV colleges, throughout the week VWC will offer campus tours and information sessions about admissions, financial aid and academic programs. College officials will also address some common myths about the cost of a private college education. Students who visit at least three institutions during the week will receive three application fee waivers, which may be used to apply to any participating CICV colleges for free.

"I encourage parents to explore which college will be the best fit for their son or daughter," explains Robert Lambeth, President of CICV. "And I want to reassure them that a quality education at a Virginia private college is affordable and within reach."

Virginia Wesleyan information sessions and campus tours will be held July 28-August 1 (Monday-Friday) at 9 a.m. and 2 p.m. and on Saturday, August 2 at 9 a.m. Appointments can be made by registering online or calling 757.455.3208 or 1.800.737.8684.

###

About Virginia Wesleyan College
Named a "Best College" in the nation by the Princeton Review and listed in the top tier of national liberal arts colleges by U.S. News and World Report, Virginia Wesleyan College is a small, private four-year liberal arts college focused on empowering students to become active learners and engaged citizens. In accord with the College's United Methodist heritage, Virginia Wesleyan aspires to be a supportive community that is committed to social responsibility, ethical conduct, higher learning and religious freedom. The College is located on a picturesque 300-acre campus on the border of Norfolk and Virginia Beach, Virginia.