Welcome New Faculty, Academic Staff
Vice President of Academic Affairs and Kenneth R. Perry Dean of the College Dr. Timothy O'Rourke announces new faculty and staff
September 10, 2012
Photos by Janice Marshall-Pittman
Academic Affairs and the Virginia Wesleyan College community are pleased to welcome the following faculty and staff for 2012-13.
Fulltime Tenure Track Faculty
Dr. Kathleen B. Casey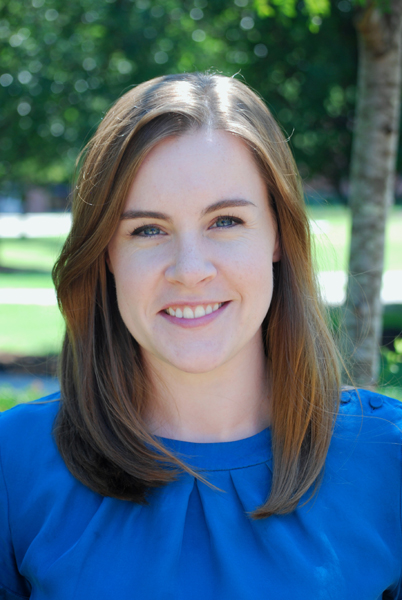 Assistant Professor of History
Dr. Casey is a specialist in 19th- and 20th-century American social and cultural history. Casey has a Ph.D. in history from the University of Rochester and is the recipient of the Susan B. Anthony Award for Most Distinguished Dissertation in women's studies. She was recently a visiting assistant professor of history at the University of Wisconsin-Milwaukee and is completing work on a book on gender and race in American vaudeville. Her first impressions of Virginia Wesleyan were as "a very tightly-knit community where the faculty, staff and students all seem to know each other personally and look after each other." She is most looking forward to getting to know many more faculty members and seeing students progress from their first year here to graduation. Casey is originally from Syracuse, New York and she just moved here from Milwaukee, Wisconsin. She says she is slowly getting used to the Hampton Roads heat.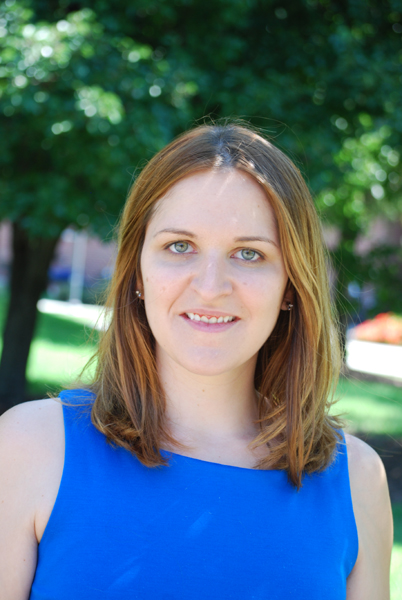 Ms. Leslie Caughell
Assistant Professor of Political Science
Ms. Caughell is a specialist in American politics, political behavior, and political theory. She is completing her Ph.D. in political science from the University of Illinois at Urbana-Champaign. She holds an M.A.in political science from Miami University (OH), and a B.A. in political science (with honors) and history (with honors) from Miami University. Caughell is completing her dissertation on the causes of the gender gap in politics.
Dr. Kellie Holzer
Assistant Professor of English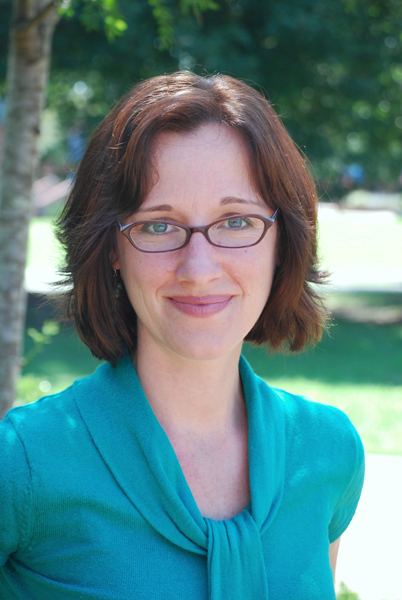 Dr. Holzer is a specialist in 19th-century British literature and culture, British Empire studies, and South Asian literature. Her scholarship focuses on representations of marriage in literature and law. Holzer completed her M.A. and Ph.D. in English, with a Certificate in Women Studies, at the University of Washington, and she holds a B.A. in Cultural Anthropology from the University of Washington as well as a B.A. in English from Seattle Pacific University. She previously taught literature and writing at the University of Washington, Antioch University (Seattle), and Seattle Pacific University. Dr. Holzer has published articles in South Asian Review and Nineteenth Century Gender Studies and is working on a book manuscript, Tying the Knot: Marital Fictions in India and England 1753-1907.
Dr. Kevin Kittredge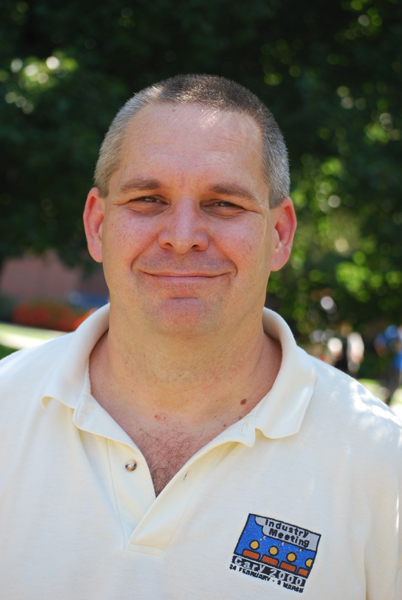 Associate Professor of Chemistry
Dr. Kitteredge is a specialist in organic chemistry and biochemistry. He was a post-doctoral research associate at North Carolina State University, 1998-2001, and holds a Ph.D. in physical organic chemistry from the University of California, Santa Cruz, a M.S. in Chemistry from California State University, Fresno, and a B.S. in chemistry from the University of Illinois at Urbana-Champaign. Kitteredge is the author of more than 20 articles in refereed journals and has held teaching positions at Western Connecticut State University, Siena College and Miami University of Ohio.
Dr. Audrey Malagon
Assistant Professor of Mathematics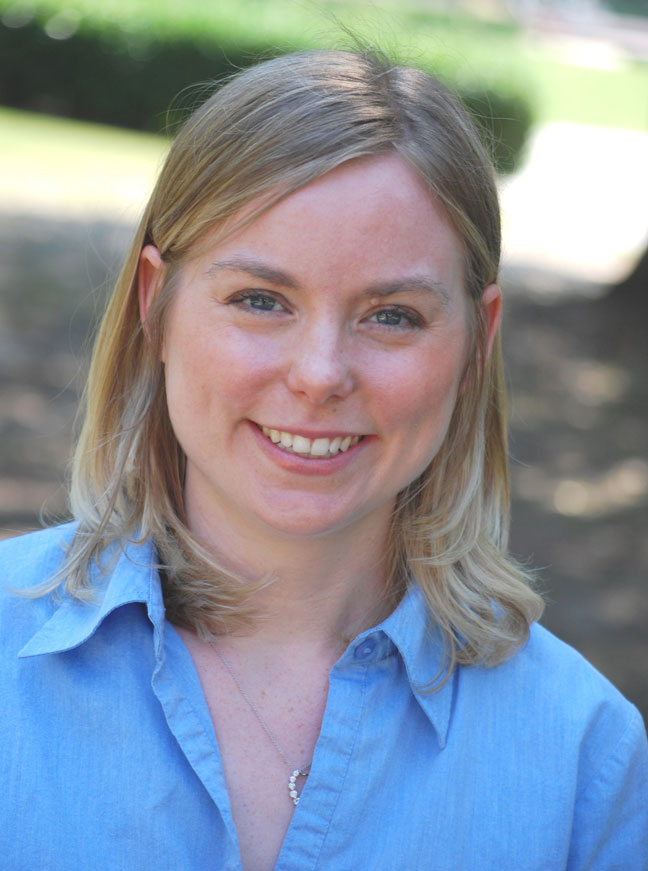 Dr. Malagon was a visiting assistant professor at VWC last year and before that an assistant professor at Mercer University. Malagon has a Ph.D. in mathematics from Emory University, a B.A. in mathematics and spanish, Summa cum laude, from Agnes Scott College, Phi Beta Kappa. Her research interests include Lie algebras, quadratic forms and Galois cohomology. She was a founding officer of the Association for Women in Mathematics, Emory student chapter. She says she chose Virginia Wesleyan in part because of the small college feel. She is "passionate about helping students increase their confidence and skills in the area of mathematics."

Dr. Jennifer A. Slivka
Assistant Professor of English
D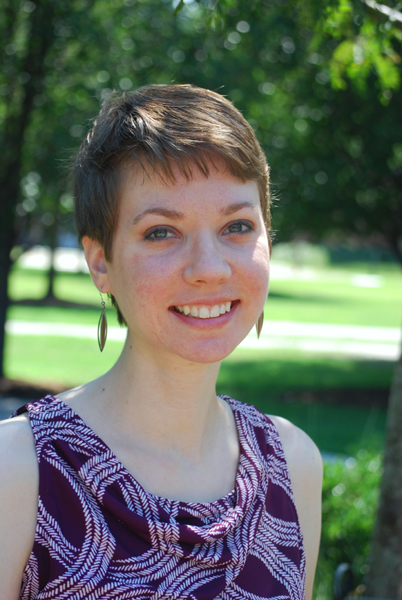 r. Slivka is a specialist in 20th-century British and Irish literature as well as contemporary Postcolonial literature. She has a Ph.D. in English from the University of Miami, an M.A. in English from the University of Miami, and a B.A. in English and journalism (with honors and highest distinction) from Pennsylvania State University. Dr. Slivka was previously a lecturer in English at the University of Miami and is currently working on a book about the uncanny home in contemporary Irish women's writing. She says she her first impression of the College is that it is "that it's a great place to learn and work." She is looking forward to "becoming an active member of the educational and social community here, not only by developing new courses and helping to expand curricula, but also by getting to know the people who make up the VWC community better and by being involved in the overall development of students."
Dr. Michael J. Trotta
Assistant Professor of Music and Director of Choral Music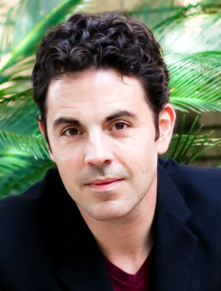 Dr. Trotta holds a D.M.A. in choral conducting, from Louisiana State University, an M.M. in choral conducting, Summa cum laude, from Rowan University, and a B.M. in music education, Summa cum laude, from Rowan University. He is currently Associate Director of Choral Studies and Interim Assistant Professor of Choral Music Education at Oklahoma State University. His previous experience includes stints as a high school and middle school choral conductor and positions as director of music at Saint Albans Church (Baton Rouge) and Church of the Incarnation (Mantua, New Jersey). Trotta is also a choral composer with four published works and three in press. He says that Virginia Wesleyan is "a great place to make a contribution to the arts and the community. It's the kind of place that people would like to set roots and make a career." Trotta is looking forward to continuing the tradition of excellence in the arts while building the music program at VWC. "I am very excited about opportunities to collaborate with other musical ensembles in the community," he says. Trotta is also a certified yoga instructor and an avid runner. He and his wife enjoy running on the beach four times a week.
Fulltime Non-Tenure Track Faculty
Mr. Adam Ruh
Lecturer in English
Mr. Ruh has an ABD and M.A. in English literatures from the University of New Mexico, and a B.A. in English literatures and history from Eastern New Mexico University. He was previously an adjunct instructor of English at VWC and director of the Student Success Program.
New Administrative Staff in Academic Affairs
Ms. Regina Bynum
Registrar
Ms. Bynum has a M.A. in educational policy and leadership from Ohio State University, and a B.A. in business management from North Carolina State University. She was the registrar at Norfolk State University and was formerly the registrar at Wingate University and assistant registrar at Johnson C. Smith University, among other positions.

Ms. Sue Erickson
Director of Hofheimer Library
Ms. Erikson will join the VWC community beginning September 17, 2012. She holds an M.S.L.S. from the University of North Carolina at Chapel Hill and a B.A. in English literature from Trinity College. Erickson was previously the Interim Director at the Peabody Library at Vanderbilt University.

Mr. Stephen G. Leist
Research Librarian
Mr. Leist will join the VWC community beginning September 10, 2012. He has an M.L.S. from the University of Kentucky, an M.A. in European history from University of Wisconsin-Madison, and a B.A. in history from Furman University. Leist was formerly the circulation services supervisor at Transylvania University Library.