Wesleyan to Host Model NATO Challenge
College partners with Norfolk NATO Festival for March 20 simulation

News Release | March 10, 2014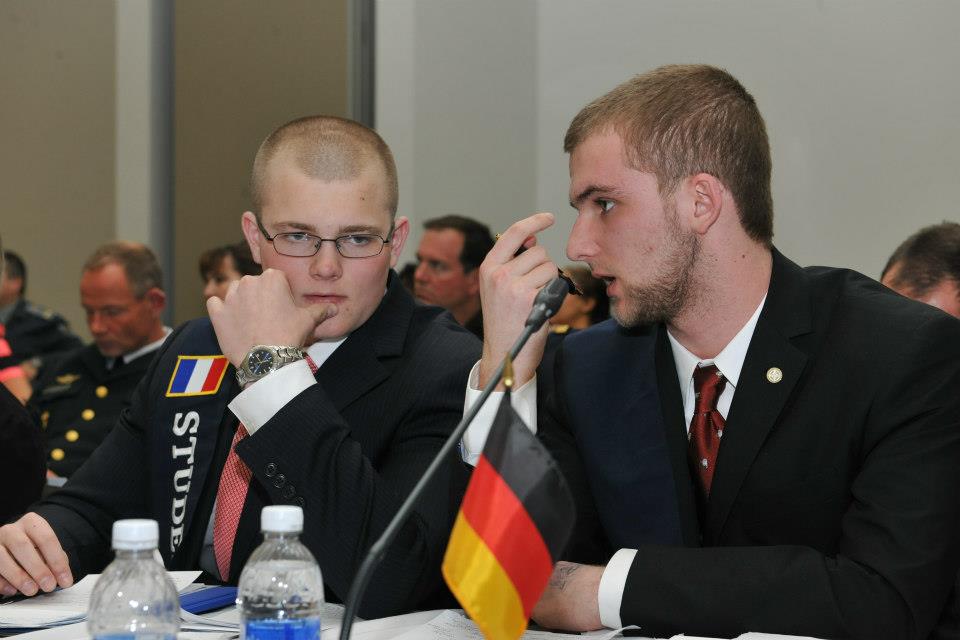 Twenty eight Hampton Roads high school juniors and seniors will gather at Virginia Wesleyan College March 20 to compete as student diplomats in the 2014 Model NATO Challenge, a mock global crisis simulation. Each student will represent one of the 28 NATO Member Nations in the Challenge, which simulates real world issues faced by today's NATO Alliance. The top six candidates will receive a scholarship award to be applied toward the college or university of their choice.

Virginia Wesleyan's involvement in the Challenge comes on the heels of the College's first-ever formal agreement with NATO-ACT (North Atlantic Treaty Organization-Allied Command Transformation), which offers up to 25 "International Student Grants" of $9,000 per semester ($18,000 per year) to dependents of NATO-ACT employees stationed in Norfolk.

"Virginia Wesleyan College is committed not only to expanding international opportunities for our students and embracing diversity within our campus community but to building truly global partnerships that promote positive change in the world," said VWC President Billy Greer at the official Letter of Accord signing ceremony held last June.

In exchange for the scholarships offered under the new agreement, NATO-ACT offers their staff's expertise to the VWC community in the form of guest lectures, internship opportunities, and NATO simulation opportunities like the Model NATO Challenge.

Virginia Wesleyan and the Norfolk NATO Festival invite friends, families, students and educators to attend the Model NATO Challenge simulation Thursday, March 20 at 4 p.m. in the Boyd Dining Center on the VWC campus. For more information, visit natofestival.org or contact Norfolk NATO Festival Operations Manager Sarah Jordan at 757.605.3073 or sarah.jordan@natofestival.org.


About Norfolk NATO Festival
The mission of the Norfolk NATO Festival is to recognize and celebrate the international influence the NATO Command in Norfolk, VA, and its 28 member nations, brings to our city. Festival events include education programs for our children, cultural events to engage all citizens, and opportunities to empower our industries. The Norfolk NATO Festival is the longest continuously running Festival in the Hampton Roads region, and the only one of its kind in the United States which honors the NATO Alliance and its member nations.

About NATO-ACT
ACT is NATO's leading agent for change, driving, facilitating, and advocating continuous improvement of Alliance capabilities to maintain and enhance the military relevance and effectiveness of the Alliance. The organization's strategic objectives include providing appropriate support to NATO missions and operations; leading NATO military transformation; and improving relationships, interaction and practical cooperation with partners, nations and international organizations.