World Peace, if Only for One Day
One Love Festival/UN Peace Day to use art, performance to bring community together Sept. 21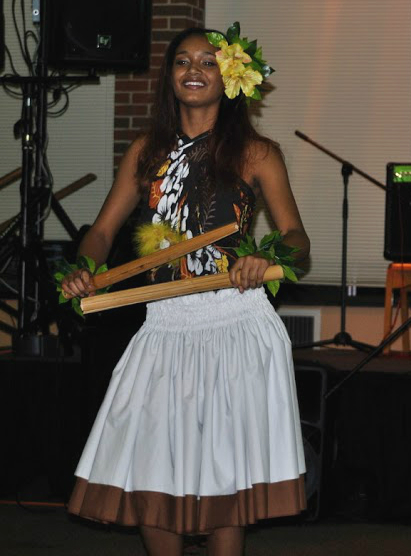 8th Annual One Love Festival/United Nations Peace Day
Saturday, September 21
Virginia Wesleyan College
1584 Wesleyan Dr., Norfolk
Free Admission (suggested donation of non-perishable food items or monetary contributions to the Foodbank of Southeastern Virginia)

The idea for the One Love Festival, held annually on the campus of Virginia Wesleyan College, was conceived almost a decade ago as a vision of what world peace would look like, if only for one day. Through music, art, the spoken word and performance—and in conjunction with United Nations Peace Day—the gathering will bring the Hampton Roads community together for the eighth time this Saturday, September 21.

It began with a conversation between two friends—Rick Mateo, a Buddhist, and Whit Peace, a Quaker. Following a 9/11 vigil in the fall of 2005, the men agreed that peace began one person at a time. They made a plan to utilize their common interest in music as a means to bring people together to promote peace in a way that would transcend religion, nationality, race and age.

Mateo, Peace and a handful of friends immediately began planning the first One Love Festival at Virginia Wesleyan College, where Paul Rasor, Joan P. and Macon F. Brock Jr. Director of the Center for the Study of Religious Freedom, enthusiastically welcomed the group's mission.

"It fit right in with the College's emphasis on interfaith work and as part of our mission, which is to dialogue with other groups and get to know each other," said Rasor. "I think that's the best thing you can do for religious diversity. It was also a different style than anything we'd done at VWC before, focusing on art and bringing people together through performance."

The first festival was held in October 2006 and over the past eight years its founders, friends, and volunteers have watched as the event has expanded.

"Isn't it amazing how a simple idea can grow?" said Mateo. "It just takes people of like minds who have a passion for peace, all coming together as one."

As part of this year's festival, the Center for Study of Religious Freedom and Office of Community Service are hosting the display "From a Culture of Violence to a Culture of Peace: Transforming the Human Spirit." The display is owned by Soka Gakkai International (SGI-USA), a worldwide lay Buddhist association that promotes peace, culture and education through personal change and social contribution. The two-part 20x12-foot display is on display through Sept. 24 in the Jane P. Batten Student Center's hub area.

The day's events will also include the world's largest drum circle led by Arthur Lopez; guest speaker Roy Bourgeois, presented by the Walter Sullivan Pax Christi Community; a United Nations Peace Day focus on bringing peace to the Democratic Republic of the Congo; and an evening concert featuring Friends School Sound Waves Concert, Ohana Mau Loa, Narissa Bond, Isis Rising Dance & Drum Ensemble, Rick Mateo, Walidanes Drum Group, and SoulStice Reb'L.

View a complete schedule of events or for more information, visit the One Love Festival website or Facebook page.