Alumni Council Elects Officers
Mavis McKenley '11, Troy DeLawrence '93 and Kevin Otey '05 will serve one 3-year term
NEWS RELEASE | August 3, 2017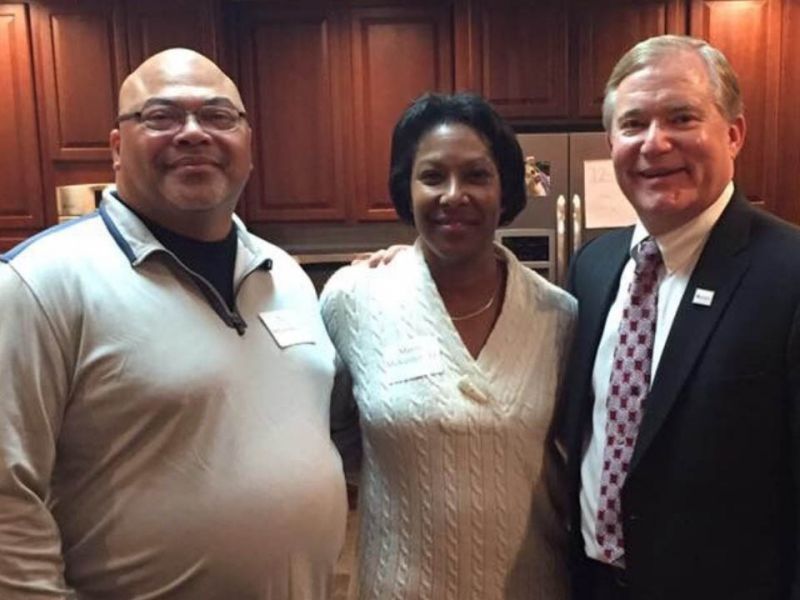 Officers for the Virginia Wesleyan University Alumni Council were elected at the group's first meeting of the 2017-2018 year on July 12.
Troy DeLawrence '93, Vice Chair, and Kevin D. Otey '05, Secretary, join returning Alumni Council Chair Mavis McKenley '11 in their role as officers. The officers will serve one 3-year term and be the liaisons to committees and project initiatives, encouraging their work and communication.
Executive Director of Annual Giving and Alumni Relations Lori Simpers Harris '94 welcomed the Alumni Council back to campus and applauded the leadership of the Alumni Council. "I'm delighted to work with such a talented and valued group of alumni," she said. "I couldn't have asked for a better team to advocate for VWU and its growth!"
DeLawrence is the Quality Assurance Senior Specialist at CACI International and will also serve as the Alumni Council Chair of Alumni Engagement. Otey works for Hampton Roads Community Action Program as the Director of Strategic Initiatives and will serve as Chair of the Alumni Resource Development Committee. Mavis McKenley is Vice President and Trust Officer for AMG National Trust Bank in Virginia Beach.
The Virginia Wesleyan University Alumni Council exists to strengthen the bond between alumni and Virginia Wesleyan University, its students, faculty, administration, and Board of Trustees. During recent meetings members have been given an overview of the campus master plan and the transition of Virginia Wesleyan College to university status.