David R. Goode to be Keynote Speaker for 2017 Commencement
Goode, Retired Norfolk Southern CEO and Philanthropist, to address Class of 2017 on May 20
News Release | May 3, 2017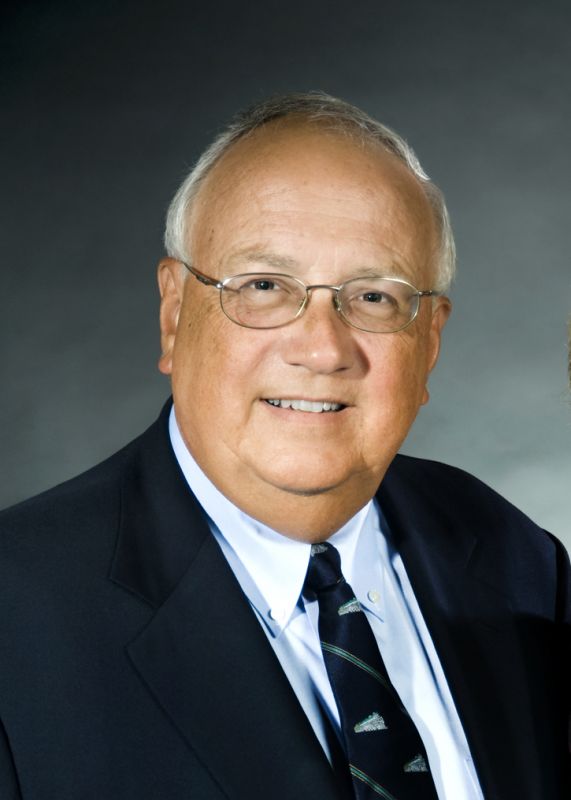 David R. Goode, nationally recognized philanthropist and retired chairman of the board, president, and chief executive officer of Norfolk Southern Corporation, will serve as keynote speaker for Virginia Wesleyan's 48th Commencement Ceremony on May 20, according to President Scott D. Miller.
Goode and his wife, Trustee Susan Goode, are community leaders and devoted advocates for the arts. They recognize the critical importance of the arts and believe they are vital to a liberal arts education. David and Susan, along with their daughters, Christina and Martha, and their son-in-law, Blair Mielnik, recently made a lead gift of $5 million for the construction of a new fine and performing arts center on the Virginia Wesleyan campus. The family's gift, which is among the five largest in VWC history, launched the planning and fundraising for the forthcoming Susan S. Goode Fine and Performing Arts Center. Virginia Wesleyan has also designated several of its most prominent academic programs under The Susan S. Goode School of Arts and Humanities.
Between 2006 and 2010, the Goodes also invested more than $1 million in Virginia Wesleyan's science programs through renovations of the College's math and natural sciences building, Blocker Hall. Their lead gift was part of a $4 million investment in the sciences, which provided renovated science labs, student access to a research vessel and STEM scholarships. These investments ignited growth in the College's science programs—students majoring in the sciences grew by 111 percent over a five-year period, and biology became the top major, representing 12 percent of enrolled students.
The Goodes' philanthropic philosophy has impact far beyond the capital areas of their giving. They understand that construction and enhancement of facilities signal growth, vitality, and service to the wider community to which Virginia Wesleyan is committed.
David Goode holds a bachelor's in accounting from Duke University (1962) and a juris doctorate from Harvard Law School (1965). He joined Norfolk and Western Railway's tax department in Roanoke as a tax attorney in 1965, where he quickly advanced to assistant general tax attorney and later to director of taxation. In 1982, Norfolk Southern was formed from the consolidation of Norfolk and Western Railway and Southern Railway.
Shortly after completing the Advanced Management Program at Harvard Business School (1990), Mr. Goode was named executive vice president, administration, at Norfolk Southern. One year later, in 1992, he was appointed chairman of the board, president, chief executive officer and director.
"We are truly fortunate to welcome Mr. Goode as our Commencement speaker," says President Miller. "We can all benefit from his generous spirit, professional insight and wealth of experience."
Virginia Wesleyan's 48th Commencement Ceremony will take place on Saturday, May 20, at 11 a.m. in the Convocation Center inside the Jane P. Batten Student Center.