Fall into The Arts at Virginia Wesleyan
Mark your calendars for an exciting fall arts season
News Release | September 1, 2017
"To send light into the darkness of the heart – such is the duty of the Arts." – Robert Schumann 1810 -1856
View the 2017-18 Arts Brochure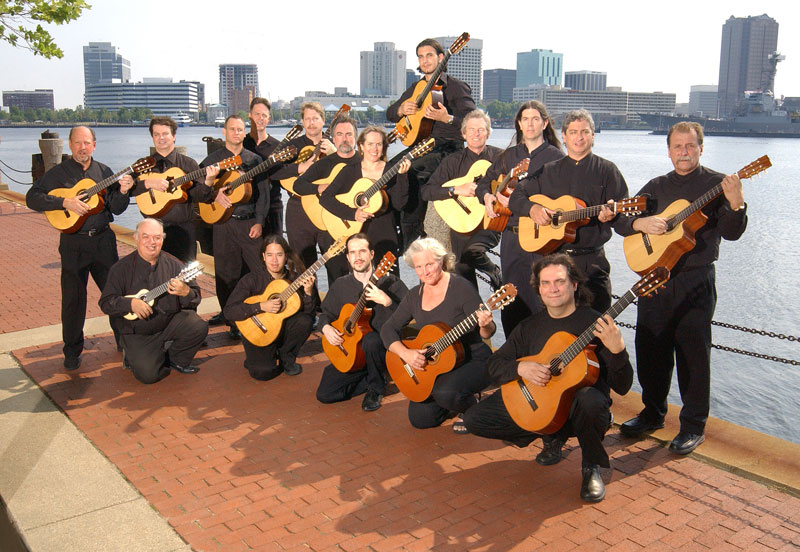 The fall arts season at Virginia Wesleyan opens with Plantbot Genetics – Cross Pollination in the Neil Britton Gallery through October 27. The artist team of Wendy DesChene (Canada) and Jeff Achmuki (USA) work as Plantbot Genetics, Inc., a parody of the Monsanto Corporation and other Big AG Firms who skillfully manipulate food production and distribution systems. A PlantBot Hacking Workshop and the Exhibition Reception are scheduled for September 6; PlantBots Unleashed and The Moth Project are set for September 7. This exhibition will be followed by Other Than Real (November 9, 2017 – January 5, 2018), an exhibit that will enable us to see the world in new ways through the artworks of Robyn Bailey, Nicole Harp, Christine Harris, Wade Mickley, Greta Pratt, John Roth and Susan Tolbert.
As always, the Virginia Wesleyan Concert Series offers diverse and delightful professional performances in Hofheimer Theater this fall, including Tidewater Classical Guitar Orchestra (September 15), The Harbor String Quartet (October 30), The Cann Sisters (November 7), and Charles Humphries, counter-tenor and Emily Noel, soprano (November 20).
VWU Theatre Department offerings this fall include the Tony Award-winning mash-up of fairytales Into the Woods (Oct.25-27) with music and lyrics by Stephen Sondheim and book by James Lapine. The Student One-Act Fall Play Festival takes place Nov. 13-18 featuring a variety of plays from thought-provoking dramas to side-splitting comedies, all produced and directed by VWU students.
A chorus of student concerts will be music to your ears beginning with the Homecoming & Family Weekend Arts Showcase (Oct. 6-7) followed by a long-running VWU tradition (Dec. 1 – 2) with A Wesleyan Christmas, featuring The Wesleyan Singers and Chorale and The Wesleyan Jazz and Orchestra as they usher in the holiday season.
The VWU Center for Sacred Music considers the nature of sound through its Sound & Symbol Lecture Series Let Heaven and Nature Sing in celebration of the university's new Greer Environmental Sciences Center. Ann Cyptar, voice pathologist with the Riverside Health Systems, explains how the voice works on September 28 and experienced "tone wood vendor" and luthier Brian Hawkins explains wood's properties and his proprietary bracing system on November 16. The Center's Monumental Moments include CROWNS: Portraits of Black Women in Church Hats (September 24) at Great Bridge Presbyterian Church in Chesapeake, VA and REFORMING! – Hymn Festival (October 1) at Christ & St. Luke's Episcopal Church in Norfolk, VA. On November 9, Padmarani Rasiah Cantu, accomplished choreographer, performs an ancient classical dance of India in Hofheimer Theater.
All events are open to the public and free to the VWU community. Prices, times and locations vary. For more information such as specific times, ticket prices and campus locations, visit The Arts at Virginia Wesleyan or the Campus Event Calendar.