First Cohort of the Batten Honors College
President Miller has announced the Batten Fellows and Shumadine Scholars for 2017-18
Featured News | July 26, 2017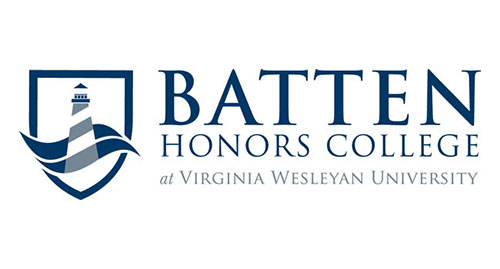 This fall VWU will welcome the first cohort of the Batten Honors College. Collectively, these impressive students have a grade point average of 4.03 on a 4.0 scale, an average SAT score of 1340, and an average ACT score of 29. President Miller has announced the following Batten Fellows and Shumadine Scholars:

Batten Fellows
Audrey Bally Tourrettes sur loup, France
Matthew Bavuso Weems, Virginia
Marie Bazile Norfolk, Virginia
Mia Bevilacqua Sellersville, Pennsylvania
Allaina Boggs Williamsburg, Virginia
Shannon Bradley Keyport, New Jersey
Aleah Brinn Belhaven, North Carolina
Jason Brugman Spotsylvania, Virginia
McKayla Calapp Herriman, Utah
Chris Chen Yinzhou District/Ningbo, China
Jenah Creecy Virginia Beach, Virginia
Hunter Draut New Bern, North Carolina
Mallory Langford Highfields Qld, Australia
Alexander Leonard Apex, North Carolina
Yuxiang (Skylar) Mao Hua Yuan, China
Max Peters Vienna, Virginia
Alex Powers Collegeville, Pennsylvania
Asha Richards Silver Spring, Maryland
Brianna Sandy Chesapeake, Virginia
Jennifer Vega Chesapeake, Virginia
Jenna Whitener Clemmons, North Carolina

Shumadine Scholars
Alexi Baumgardner Emmitsburg, Maryland
Hope Burleson Montpelier, Virginia
Tatiana Crawl Bowie, Maryland
Molly Delmont Glen Allen, Virginia
Robert Eley South Prince George, Virginia
Rose Ernst Fredericksburg, Virginia
Kitana Finley Fredericksburg, Virginia
Tyler Jenkins Portsmouth, Virginia
Miah Kurtz Topton, Pennsylvania
Zachary Lubick Gibsonia, Pennsylvania
Lindsey Lykins Moyock, North Carolina
Zachary Masalski Phoenixville, Pennsylvania
Kayleen Meinen Virginia Beach, Virginia
Quinton Nace New Oxford, Pennsylvania
Sarah Ramsey Roanoke, Virginia
Andrew Taylor Swansboro, North Carolina
Hayden Thornbrugh Chester, Virginia
Anthony Wilson Lynchburg, Virginia
James Wyatt St. Stephens Church, Virginia
Dr. Joyce Easter, Dean of the Batten Honors College, and Steve Pinto, Director of Enrollment for the Batten Honors College, led the initiative to build this first cohort of students, along with support from the Batten Honors College admission committee and the faculty who will teach as part of this rigorous program.
The Batten Honors College is named for Virginia Wesleyan Trustee Emerita Jane P. Batten and her late husband, Frank Batten, Sr. For nearly 40 years Mrs. Batten has made Virginia Wesleyan a priority in so many different ways, the latest of which is the development of the Batten Honors College. She has been a force for change, improvement, and empowerment, and she believes deeply that students of the highest academic ability will flourish through this innovative program.
The campus community looks forward to welcoming this tremendous group of students and wishes them the very best in their academic pursuits.