President Miller Names New VP for Finance and Administration
Jim Cooper comes to Virginia Wesleyan from Arcadia University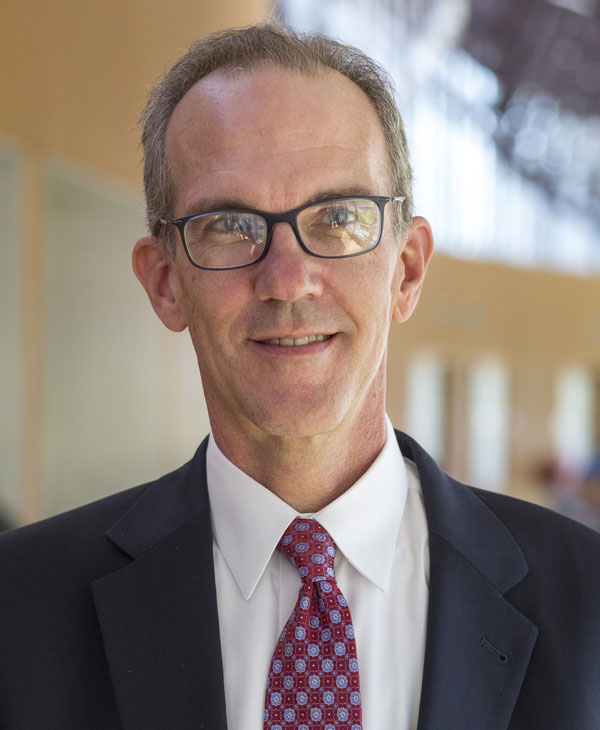 NEWS RELEASE | May 31, 2017
VIRGINIA BEACH, Va.— Jim Cooper has been named Vice President for Finance and Administration at Virginia Wesleyan University, according to Dr. Scott D. Miller, President of the University.
As a member of the President's Cabinet, Cooper will join the senior administrative staff, overseeing financial operations, investment strategies, human resources, and budget management of Coastal Virginia's premier institution of the liberal arts and sciences as it transitions by fall to university status.
Cooper comes to Virginia Wesleyan from Arcadia University, where he oversaw accounting and auxiliary functions, including food service, bookstore and conference services. Prior to Arcadia, he worked for 16 years at Ursinus College, serving as Associate Vice President for Finance and Controller. He also served as Director of Accounting and Budgets at La Salle University as well as several healthcare financial positions early in his career.
He holds a Bachelor of Business Administration from Temple University and a Master of Business Administration from La Salle University.
Cooper is a native of the Philadelphia suburbs and is an avid fan of the Phillies and Eagles. He is the proud father of two daughters, Emily and Katie.