VWU Ethics Bowl Team Wins All Four Rounds of Competition
The team competed in the Cardinal Division February 11-12 at Hampden-Sydney College
Featured News | February 13, 2018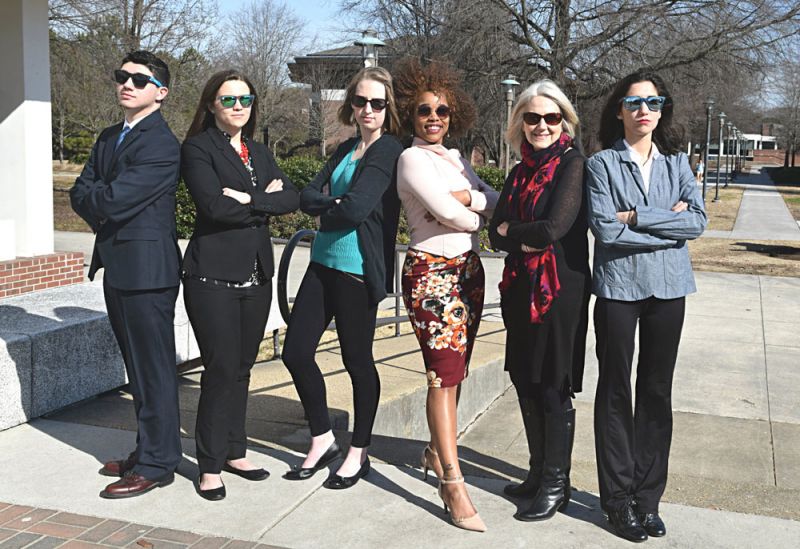 Congratulations to the Virginia Wesleyan 2018 Ethics Bowl Team of Kelsi Robins '18 (captain), Alex Powers '21, Brianna Sandy '21, Sarah Roscoe '20, and Sheril Steinberg '18, who returned from competition in the Virginia Foundation for Independent Colleges' (VFIC) 19th annual statewide collegiate Wells Fargo Ethics Bowl on February 11-12, with four wins!
The Virginia Wesleyan team won all four of its rounds in the Cardinal Division of the competition, besting Marymount University, Shenandoah University, Roanoke College, and Hollins University. However, Hampden-Sydney, also in the Cardinal Division, won all four of its rounds as well, and due to the scoring procedure put in place, went on to the final round and defeated Randolph-Macon College to win the Ethics Bowl for the fifth time in seven years.
This year's event was held on the campus of Hampden-Sydney College in Hampden Sydney, VA, where the Virginia Wesleyan team was one of 15 student teams from Virginia's leading independent colleges and universities, all there prepared to deliberate a variety of case studies highlighting ethical dilemmas focused on the 2018 theme, "Ethical Issues in a Multicultural Society."
"Our Virginia Wesleyan team did as well as it possibly could have, and I could not be more proud of our team members," noted Professor of Communication Kathy Merlock Jackson, who is also the faculty coordinator for the team. "Preparing our team was a community effort, and I thank all of you who played a part."
Founded in 1952, the Virginia Foundation for Independent Colleges is a nonprofit fund-raising partnership supporting the programs and students of 15 leading independent colleges in the Commonwealth: Bridgewater College, Emory & Henry College, Hampden-Sydney College, Hollins University, Lynchburg College, Mary Baldwin University, Marymount University, Randolph College, Randolph-Macon College, Roanoke College, Shenandoah University, Sweet Briar College, University of Richmond, Virginia Wesleyan University and Washington & Lee University. For additional information on the VFIC, visit www.vfic.org.