Meet Our Team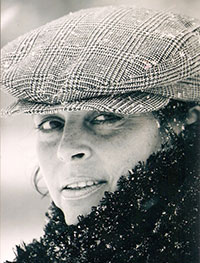 What is it I do?
That's a good question. It sometimes changes minute by minute but it's in the details where I really shine. I like researching a project and putting all the pieces together - as the Marketing and Communications Production and Photography Manager, thats just what I do.
In addition, I keep busy managing or rather juggling a variety of challenging public relations and marketing communication responsibilities all while working closely with our dynamite team.
My Professional Experience
I joined the Virginia Wesleyan College Communications Team in August 2006. I am a native of Richmond, Virginia; although, Norfolk has been my home since 1983. I am a graduate of Virginia Commonwealth University with a B.A. in Communication Arts & Design. I have a lot of professional experience (you can do the math) in advertising, marketing, design, photography and the commercial printing industry both locally and regionally.
My Favorite Kind of Project
Working with creative people and the campus community to develop and implement a project from conception to delivery, with time to spare. (Yes, I do indulge in a huge fantasy world)
My Specialities
Shooting environmental portraits and creating photography concepts from art direction to delivery. I also execute lifetime partnerships with vendors that ensure projects are produced in a timely and cost efficient manner.
Personal Stuff
I am happily married and the proud mother of two extraordinary daughters. My greatest joys are times I spend with my family and special friends! I enjoy jazz, singing the blues, photography, art and playing with our two puppy's Ralphie and Theordore. I love the sun, the sand and anywhere tropical, pair that with a good book and a great glass of wine and I am in a spiritual place.