VWU Safe Space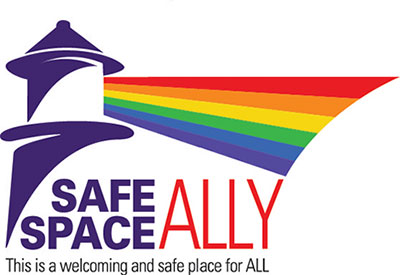 Mission: The Mission of the Virginia Wesleyan University Safe Space Program is to support the campus in its effort to foster a bias-free learning and working environment for people of all genders and sexual identities.
Faculty/Staff: Safe Space training has been developed to aid all faculty and staff, who wish to participate, in creating an inclusive environment for all students, faculty and staff.
Student: Student Safe Space Certification has been created to aid students in helping create an inclusive environment for their fellow Marlins.
VWU is proud to offer Safe Space workshops for both faculty/staff and for students so that they can become Safe Space certified. If you wish to go through a Safe Space workshop, please reach out to Dr. Felipe Hugueño (fhugueno@vwu.edu) or Dr. Jennifer Slivka (jslivka@vwu.edu) to either request a workshop for a group of five or more or to ask when a workshop will be offered.
Resources
Local Resources
National Resources
Educational Resources