About Us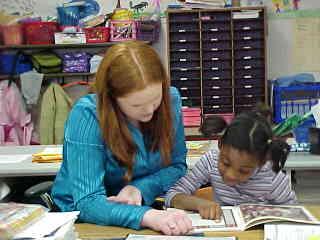 Virginia Wesleyan University is regionally accredited by the Commission on Colleges of the Southern Association of Colleges and Schools.The Teacher Education Program is accredited through a process approved by the Virginia Board of Education, and offers comprehensive teacher preparation leading to licensure in 15 endorsement areas.
Mission Statement
The mission of the Teacher Education Program at Virginia Wesleyan University is to prepare reflective, engaged teachers of good character who will adhere to the highest standards of professionalism, and who are willing to advance the cause of education and to cultivate and inspire a love of learning both in their students and within the communities they teach.
Philosophy
WE learn.
The education faculty contend that our candidates must see and experience the wonder in the human ability to learn1 in order to understand teaching as a vocation. This is accomplished by preparing the hearts and minds of our candidates through rigorous content and education coursework combined with multiple supervised field experiences, leading to development of the knowledge necessary to teach successfully and to appreciate the richness of diverse cultures.
WE do.
Building on John Dewey's notion that "we learn what we do," the faculty of the Education Program contend that all children can and do learn. Embracing both a constructivist and humanistic philosophy, we contend that good teachers, when prepared through a program that values both the science and art of teaching, can "cultivate the mind, the hand, the heart, and indeed the whole person" to elevate and prepare all children for the concrete challenges of life and a changing world.2
WE serve.
The Wesleyan heritage promotes a commitment to servant leadership within the University's faculty, staff, and students.  This commitment is embraced by the faculty, staff, and candidates of the Teacher Education Program to see and use education as a pathway to purposefully engage the needs of students of all cultures and to value the worth and dignity of all individuals.
1Emerson, R. W. In Hansen, 2008, p. 7.
2Hansen, 2008, p. 16.
Our mission and philosophy is driven by a conceptual framework based soundly on the current research in teacher education and the needs of America's public schools, and rests upon a foundation laid by exemplary scholars and writers on the importance of character, the growth and worth of knowledge, and the impact of global education, and in accordance with our United Methodist heritage.
VWU candidates finish our teacher preparation programs knowing that they will make a difference in the diverse classrooms of the twenty-first century.
Our expectations are high.  Join us in making a difference in the lives of of children.

TeacherDirect is designed to establish a direct line of communication with classroom teachers and educators. The goal of TeacherDirect is to provide a way to share new instructional resources created by VDOE staff as well as make teachers aware of professional development and grant opportunities, and other information of special interest to teachers and their students.