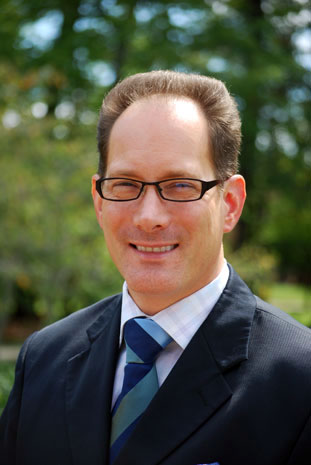 John Burton attributes much of his success in the field of law to what he learned about human behavior while majoring in psychology at Virginia Wesleyan University. A practicing attorney in Hampton Roads focusing on estate planning, elder law and business succession planning, John completed his law degree at Regent University School of Law. He is a member of the Hampton Roads Estate Planning Council, the Virginia Trusts and Estates Section, and the National Academy of Elder Law Attorneys.
An affiliate of the Hampton Roads Citizens' Committee to Protect the Elderly and a founding member of the Hampton Roads Hospice Alliance, John serves on the Virginia Wesleyan University President's Advisory Council. He is a native of Virginia Beach where he now lives with his wife Adriana (Clare) Burton '94 and their two boys, ages 6 and 8.
How did your time at Virginia Wesleyan University shape the person you are today?
My time at Virginia Wesleyan was and is still an integral part of who I am today. I use my skills in psychology some days more that I use the law. Virginia Wesleyan's clinical and strenuous psychology program has really helped me with many of the psychologically complex and emotionally laden areas that make up fields of elder law and estate planning. In addition, Virginia Wesleyan's emphasis on writing well really prepared me for the rigors of law school which has now translated into drafting a multitude of legal agreements and related court documents on a daily basis.
What are some of your favorite memories of friends, professors, or mentors at VWU?
I just have a great overall memory of how personally attentive all my teachers were in wanting me to succeed.
How are Wesleyan alumni different from other college graduates?
In my experience, alumni from Virginia Wesleyan tend to be successful in their own fields of endeavor. In addition, I am amazed how many give back to their community.