2020 Homecoming & Family Chili Cook-Off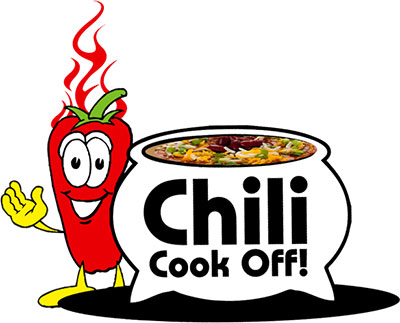 We are excited to announce the return of the Chili Cook-Off! Take part in the 4th annual Chili Cook-Off to show off your culinary skills and be crowned the Grand Champion of 2020!
And yes, we're going VIRTUAL!
Official Event Rules
All chili's will be scored based on the following criteria:

Uniqueness
Texture
Visual Presentation

Make your famous chili while taking some photos and/or video of you cooking. This contest is all about presentation and FUN!
Post a photo on social media with the recipe title and #2020VWUChiliCookOff and tag @vwualumni on Instagram or Virginia Wesleyan Alumni on Facebook. No social media? No problem! Email us the recipe title and a photo to alumni@vwu.edu and we'll post it for you!
At 6:00 p.m. all cooks will be asked to "Dish It Up" and present their chili for our virtual audience. Make it fun by including extra garnish or using special bowls!
Each post will have until Oct. 4 at midnight to collect as many likes, comments, and shares as possible. A winner will be chosen to be crowned the 2020 Grand Champion and announced on the VWU Alumni social media pages!
***It is important to remember your social media post(s) must be set to "public" to be considered. Any private post using #2020VWUChiliCookOff will not be visible to us, so it will be ineligible for the contest. Please check your privacy settings!
Alumni and Marlin Family Cookbook
In addition to the chili cook-off, this year we will be creating the first ever VWU Alumni Chili Recipe Book. If you submit your recipe (you can leave out the super-secret ingredient!) we will add it to the book and email the final version to you – for free!
Please email your recipe title, ingredients, and instructions to Kamryn Clairmont, Coordinator of Alumni Records & Events at kclairmont@vwu.edu by Friday, September 25.
Additional Questions
Please contact Kamryn Clairmont, Coordinator of Alumni Records & Events at 757-455-3242 or kclairmont@vwu.edu.