Marlin Directory
---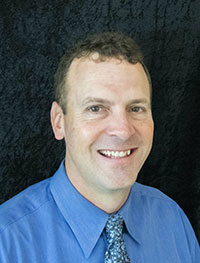 Founding pastor of Grace Harbor, a multi-cultural church in Suffolk, Va., The Rev. Greg West brings his cross-cultural experience to the Wesleyan community.
West received his Master's of Divinity from Asbury Theological Seminary in Wilmore, Ky., and his Bachelor of Arts in English from Old Dominion University. He speaks Spanish and has led multiple mission trips to Mexico, Nicaragua and Jamaica. He was ordained as an Elder in the Virginia Conference of the United Methodist Church in 2003 and served as senior pastor at Stokesland United Methodist Church in Danville, Va., for three years.
"A college campus is an excellent place for spiritual learning and growth, as it corresponds with the academic training that is happening," said West.
West is married to Eileen and they have three children, Josiah, 18, Evie, 16, and Luke, 15
This represents a sample of recent courses taught by this professor. For the most current course information, consult WebAdvisor "Search for Courses".
Spring
RELST326*01 Methodism