Marlin Directory
---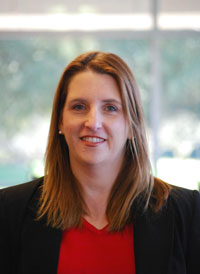 Sue began working at Virginia Wesleyan in September 2012, arriving after 12 years at Vanderbilt University where she held several positions. She has an M.S.L.S. from the University of North Carolina at Chapel Hill and a B.A. in English from Trinity College, Hartford CT; she also completed all the coursework towards an M.A. in Literature at Trinity.
Sue is interested in using a variety of assessment techniques to demonstrate the value of the library to the institution, including linking library services to student success. She enjoys working with faculty as they develop new courses and curricula. Sue thrives on coaching the library staff to reach for their individual potential. A trainied facilitator, Sue has provided staff retreat facilitation for other libraries, and other VWU departments. She serves on several state committees and was on the steering committee for the AAC&U Faculty Collaboratives project in Virgnia.
Passonneau, Sarah and Susan Erickson. "Core Competencies for Assessment in Libraries: a Review and Analysis of Job Postings," Library Leadership & Management, 28 (4). https://journals.tdl.org/llm/index.php/llm/article/view/7080
Erickson, Susan and Sarah Passonneau, "Core Competencies for Librarians with Assessment Responsibilities," in Proceedings of the 2014 Library Assessment Conference, Building Effective, Sustainable, Practical Assessment, August 4–6, 2014.
Erickson, Sue and Walker, Celia. "Customer Service and the First Year Student", Tennessee Libraries, 59 (1). http://www.tnla.org/?263