Marlin Fringe Festival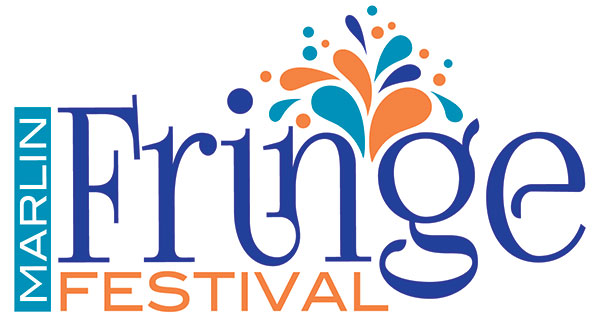 ---
All Weekend
Neil Britton Art Gallery Exhibition
All Weekend
Virtual Exhibit
Enjoy images and videos from this ever-evolving campus jewel box, designed to inspire and provoke discourse in the VWU liberal arts environment, as well as throughout the greater community. Highlights include works by artists of national calibre as well as student exhibitions and events since the gallery's opening in 2008.
Barclay, Modernity, and the Environment: Barclay Sheaks Gallery at 20 years
All Weekend
A Virtual Gallery tour with Art Historian and Professor of Art, Dr. Joyce Howell
The Barclay Sheaks Gallery in Godwin Hall displays Virginia Wesleyan University's extensive collection of the painting of former faculty member and art department founder, Barclay Sheaks. A fifteen-minute video, titled Barclay Sheaks, Modernity, and the Environment gives a brief, but in-depth virtual tour that locates Sheaks' paintings in the context of modern social and artistic issues. This year celebrates its 23rd year.
---
Friday, October 2, 2020
Juke Vox - Vox Vera Virtual Concert
7:30 p.m.
VWU's acapella group takes to the stage in a recorded concert event. Including songs like "Here it Goes Again," "When I Fall In Love," and "Anywhere with You is Home."
Blue Marlin Productions
8:30 p.m.
Student Filmmakers exhibit recent work developed in the Spring.
---
Saturday, October 3, 2020
Trio Atomic Concert
1:30 p.m.
Dr. Jason Squinobal, Director of Instrumental Ensembles (Saxophone) is joined by VWU adjunct faculty and members of Virginia Symphony Orchestra Mike Laubach (Drums) and Will McPeters (Bass). Trio Atomic goes live with their new album, performed and recorded from the stage in the Joan and Macon Brock Theatre in the Susan S. Goode Fine and Performing Arts Center.
Alumni Spotlight
3:00 p.m.
Alumni from the Theatre Program reunite for special virtual, one-time only performances featuring original works, revisiting the classics, Alumni Hollywood Squares, and an Alumni vs. Current Student edition of Family Feud.
Fall Music Concert
4:30 p.m.
The Camerata Choir, VWU Orchestra, and Jazz Ensemble are joined by Alumni, Faculty, and Special Guests. Includes music like "Would You Harbor Me," "I Wish," "This is Me," "Meditation from Thais," and more.
The Virtual Stage
7:30 p.m.
VWU Theatre and Performing Arts students present new and original works, recorded and developed in a virtual environment. Celebrate the night with performances that will inspire the virtual audience to laugh and reflect on all that is "2020."
A Virtual Homecoming
9:00 p.m.
Students from the Fine and Performing Arts and the VWU ESports Team join forces to bring the Homecoming Dance to you! Join in the festivities from wherever you are in this one-night only event broadcast from the Joan and Macon Brock Theatre in the Susan S. Goode Fine and Performing Arts Center. Streamed and hosted on the VWU E-Sports Twitch Stream.
Haruspex
10:00 p.m.
Get comfortable and tuck yourself in with an original audio experience featuring "true-crime" style stories inspired by VWU campus places. Haruspex is spine-chilling fun and sure to get you ready for the Halloween season.