Virginia Wesleyan University Concert Series
The Series is grateful for the support of the National Endowment for the Arts, the Virginia Commission for the Arts, and the Hugh Dougherty Visiting Artist Endowment.
All events take place in the Goode Fine and Performing Arts Center.
---
"Variations: Opera for Here & Now"
February 12, 2020 — 7:00 p.m.
Select scenes from 20th & 21st century operas with Virginia Opera singers from VO's Herndon Foundation Emerging Artists program.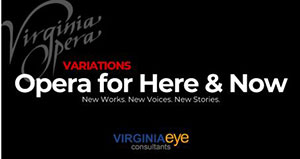 ---
The Virginia Chorale presents "Great American Songbook"
February 16, 2020 — 4:00 p.m.
The Virginia Chorale and its soloists put their signature spin on favorite popular and jazz standards, featuring songs by Gershwi, Kern, Porter, Arlen,, and others. Charles Woodward, artistic director.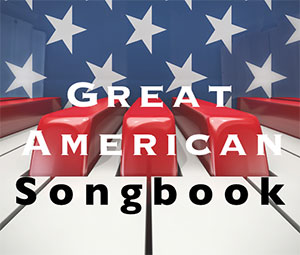 ---
"Measuring the Muse: Why Music Excites the Mathematical Mind"
February 20, 2020 — 11:00 a.m. lecture
Pianist and mathematician Michael Manning explores how music reflects mathematics, how mathematics can be used to study music, and the deeper similarities of these two abstract intellectual frameworks.
FREE
Michael Manning in concert
February 20, 2020 — 7:30 p.m.
Pianist Michael Manning performs Schubert's Sonata in G Major, several dances from Granados' 12 Danzas Espano-las, and Hawley's setting of nine Symphonic Dances from Bernstein's "West Side Story." Manning earned advanced degrees in Applied Mathematics, Pure Mathematics, and in Music from Yale University with an eclectic professional life encompassing academia, journalism, scientific research, and software engineering.
$10 - $20 Online or cash at the door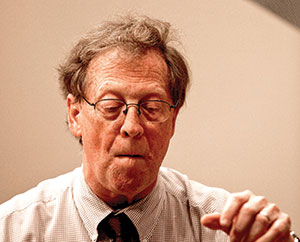 ---
Tidewater Classical Guitar Showcase
February 21, 2020 — 8:00 p.m.
Featuring the Tidewater Guitar Orchestra, PC Duo, Anibal Acosta, and Duo Thalassa.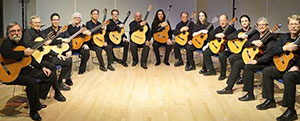 ---
February 24, 2020 — 7:30 p.m.
Co-presented by the Wesleyan Sacred Music Institute, an evening of music by Johann Sebastian Bach, master of the "chorale cantata," including Cantata 23 – "Du Wahrer Gott und Davids Sohn" (Thou Very God, and David's Son), Cantata 84 – "Ich bin vergnugt mit meinem Glucke" (I Am Content in My Good Fortune), and Cantata 140 – "Wachet auf, ruft uns die Stimme" (Awake, the Voice is calling us), featuring the Wren Masters on period instruments, with soloists Billye Brown Youmans, soprano, Emily Russell, alto, Douglas Lynch, tenor, and Steve Kelley, bass, with VWU's Camerata; Deborah Carr, conductor.
Co-presented with the VWU Wesleyan Sacred Music Institute. More Information.
Free; no reservations necessary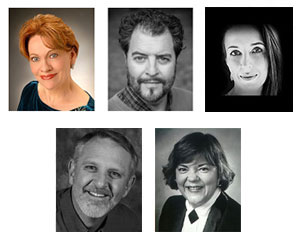 ---
Meng Su, classical guitar
March 20, 2020 —8:00 p.m. CANCELLED
Presented by the Tidewater Classical Guitar Society, Meng Su is captivating audiences around the world with her stun-ning virtuosity and refined artistry.
"Seemingly effortless and stunningly polished." (NY Concert Review)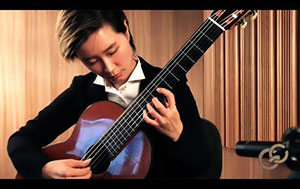 ---
April 6, 2020 — 7:30 p.m. CANCELLED
The United States Air Force jazz band, "Rhythm in Blue" present a high energy evening of great jazz, both seasoned standards and new works.
Free; no reservations necessary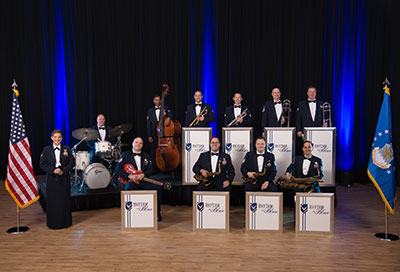 ---
Façade: An Entertainment by Sir William Walton
April 9, 2020 — 7:30 p.m. CANCELLED
The Virginia Arts Festival presents JoAnn Falletta, conductor, with Hila Plitmann, soprano, Fred Child, host of "Performance Today," and Kevin Deas, bass-baritone, with the Virginia Arts Festival Chamber players. "Redolent of the Jazz Age and Dada and colored with a devil-may-care insouciance . . . It has an inventive charm and vivacity that proves it is more than a period piece." This rarely heard work brings the poems of Edith Sitwell to the music of Wil-liam Walton, both iconic and adventurous artists of their day. You'll find yourself humming these melodies and recall these verses long after the performance is over.
$10-25 Online or by cash at the door. 
Free to VWU students, faculty, staff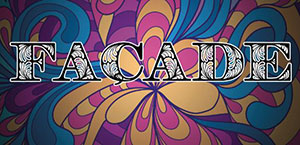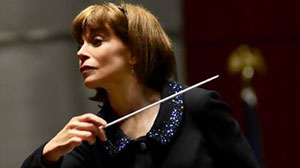 ---
April 16, 2020 — 7:30 p.m. CANCELLED
Based at Windsor Castle's St. George Chapel, these singers take a break from singing 8 weekly services and for royal weddings to present "Journeys to the New World," part of their first USA tour, and take you on a trip from 16th cen-tury's Spain and Mexico to 19th century America, 20th century Brazil, and 21st century England, with their a cappella chant to modern pop standards.
$20-25 Online or by cash at the door. 
Free to VWU students, faculty, staff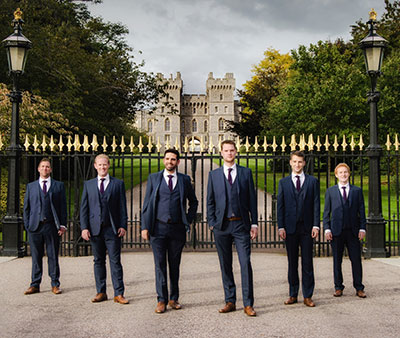 ---
The New Commonwealth String Quartet
June 12, 2020 — 7:30 p.m. CANCELLED
Formed in 2015 by members of the Virginia Symphony Orchestra, the NCQ has established itself as an in-demand en-semble in the region, presenting programs of cutting-edge music, traditional chamber, and recorded tracks for Bruce Hornsby's upcoming album. Elzabeth Vonderheide, violin, Jonathan Richards, violin, Matthew Umlauf, viola, and Elizabeth Richards, cello.
Pay What You Will at the Door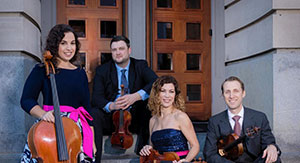 ---
"Sonatas & Stories"
June 19, 2020 — 7:30 p.m. CANCELLED
A combination of WHRV-FM's Writer's Block and WHRO-FM's Classical Open Mic Night for a evening of great classical music performances with poetry and storytelling, all by local artists. (to be recorded for later broadcast on WHRO & WHRV)
Free