Study Away Program
Virginia Wesleyan University's Study Away Program (SAP) offers competitive grants to students to help them to study away. We offer semester study abroad awards through the University's Global Scholars Program, summer independent study away grants through SHIPP, and study away course grants.
Application

Due Dates:

September 13, 2017- Winter Session Study Away Course Grants
September 20, 2017 - Fall 2018 Global Scholars Program
December 5, 2017 - Spring Semester Study Away Course Grants
March 11, 2018 - Spring 2019 Global Scholars Program
March 14, 2018 - Summer Semester Study Away Course Grants
March 14, 2018 - SHIPP Summer Independent Study Abroad Grants
---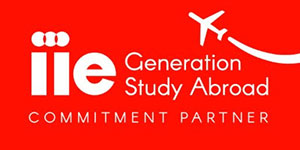 Pathway to semester study away …
Get on Board

Map a Route

Explore New Worlds

Set Sail

Visit the Center for Experiential Learning to learn about study away opportunities
Take intercultural and international courses
Participate in field trips
Attend cultural activities & lectures
Attend a study away fair
Learn about VWU's Peace Corps Prep Program

Study foreign languages
Discuss a plan to study away with your academic advisor
Meet with the SAP Director to discuss programs
Learn about VWU's Global Scholars Program

Enroll in a VWU study away course
Participate in Model UN
Set a plan to study away for a semester
Apply to the Global Scholars Program

Study away for a semester
Undertake an international internship
Apply for a post-graduate international fellowship (e.g. Fulbright)
Apply to the Peace Corps
For detailed step-by-step planning information, consult our Pathway to Study Away Student Handout.