Scholarship Leadership Stewardship
COVID-19 Information
In light of the lessening of restrictions on travel announced by the governor of Virginia, VWU will again be open for campus visits as of June 10, 2020. We recognize, however, that many people may still prefer to take advantage of virtual opportunities to learn more about the Batten Honors College. Therefore, we invite you to participate in a BHC Virtual Information Session. For more information, click here.
---
The Batten Honors College of Virginia Wesleyan inspires, engages, and prepares academically talented students to become impactful leaders, and environmental stewards in the global community. Through small classes, personalized instruction, and especially purposeful, faculty-student interaction, the Batten Honors College equips students with the knowledge, skills, and attitudes of an ethical and influential global citizen who understands the interdependence of society, culture, and the natural world.
---
Why the Batten Honors College?
Financial Support
Living/Learning Community
Interdisciplinary Seminars
Service Learning
Advanced Experiential Learning
Honors Capstone Course
Scholarship Competition

Priority Deadlines
November 5-7, 2020
(Priority Deadline is October 19)
February 11 - 13, 2021
(Priority Deadline is January 25)
March 4-6, 2021
(Priority Deadline is February 15)
Fall 2021 students, the BHC application will be available to you starting July 1, 2020.
---
Study Away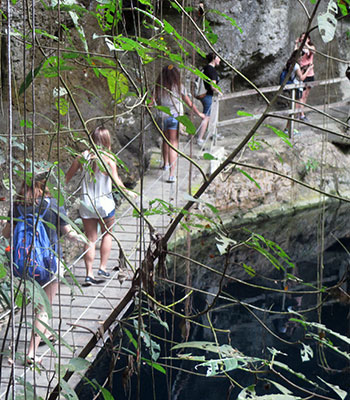 Societies and Resources from Local Practices to Global Impact
This course examines the ways that societies adapt to and transform the natural environment. Journey from the ancient cities of Chichen Itza and Ek-Balam and explore the co-evolutionary process by which man transforms and is transformed by the natural environment.
BHC Student Spotlight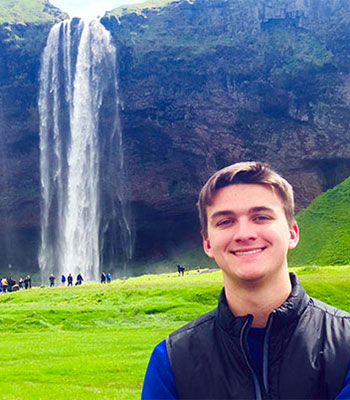 Alex Leonard '21
Earth and Environmental Science
Apex, NC
Read his story More Batten Scholars