2021 Commencement and Baccalaureate Speakers Announced
Dr. Timothy Carter, President of Second Nature, to deliver 2021 Commencement address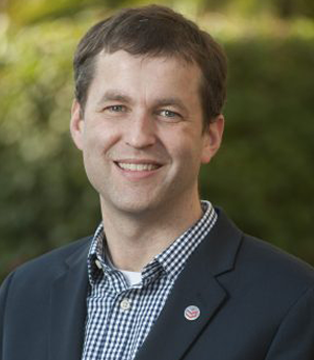 University News | December 21, 2020
Dr. Timothy Carter, President of Boston-based environmental organization Second Nature, will be Virginia Wesleyan University's 2021 Commencement speaker, President Scott D. Miller has announced.
Dr. Carter became President of Second Nature, an organization committed to accelerating climate action in, and through, higher education, in 2014. As president, he is also the presiding officer of the Climate Leadership Network (CLN), formerly the American College & University Presidents Climate Commitment (ACUPCC).
He received his Ph.D. in ecology with distinction from the Odum School of Ecology at the University of Georgia and completed his B.S. in ecology and evolutionary biology from the University of Tennessee, Knoxville.
The Commencement Ceremony for the Class of 2021 is scheduled for 11 a.m. on Saturday, May 8, on the lawn in front of the Greer Environmental Sciences Center (weather and pandemic permitting).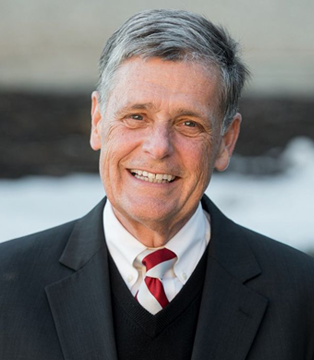 Dr. David R. Black will serve as 2021 speaker for the Baccalaureate Service, which will precede the Commencement Ceremony in May.
A university president for nearly 30 years and executive-in-residence at VWU for the last five years, Dr. Black assumed responsibility for the Lakeland University Japan (LUJ) and VWU Global (Japan) program earlier this month. He recently retired from a three-year term as interim President of Lakeland University's parent campus in Sheboygan, Wisconsin.
During his time at VWU, Dr. Black has played a key role in a variety of initiatives, including the establishment of the Batten Honors College, the Work and Learn Program, and the formation of the LUJ/VWU Global collaborative.
In 2013, he retired after 15 years as President at Eastern University in Pennsylvania and was President of Lakeland University from 1989 until 1998. He was the founder of the campus in Japan. He holds a B.A. from Lee University, an M.S. from the University of Tennessee, Knoxville, and a Ph.D. from Ohio University.