Vision 2020: Pathway to Prominence
Our Goal
Provide a Transformational Educational Experience for Students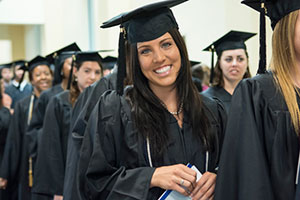 Develop each student through a rigorous educational experience in the classroom, on the campus, in the community, and in the world.
Virginia Wesleyan University has completed an inclusive process of strategic planning.  Led by the President and coordinated by a Master Plan Committee and Strategic Planning Committee, the University's faculty, students, professional staff, alumni, trustees and friends develop a set of strategic priorities for sustained excellence.  Those priorities have been endorsed by the Board of Trustees. 
* Corrective Maintenance Plan (2015-2025)
* Campus Master Plan (2015-2025)
* Strategic Plan (Vision 2020)
* Capital Campaign Plan (Pathway to Prominence, 2020)
The approved Strategic Plan, Vision 2020: Pathway to Prominence, is the result of a two-year collaborative process that involved broad-based stakeholder input from students, alumni, faculty, staff, Board and community members. The plan grew out of the University's existing mission of preparing each student for a meaningful life and career. It includes a primary goal, five strategic priorities and twenty key actions. 
Our Mission
Prepare each student for a meaningful life and career
The mission of Virginia Wesleyan University is to engage students of diverse ages, religions, ethnic origins and backgrounds in a rigorous liberal arts education that will prepare them to meet the challenges of life and career in a complex and rapidly changing world. In this endeavor, the University employs a wide range of approaches to teaching and learning and provides opportunities to connect the study of the liberal arts with practical learning experiences on campus, in the Hampton Roads region, and throughout the world.
In accord with our United Methodist heritage, Virginia Wesleyan aspires to be a supportive community that is committed to social responsibility, ethical conduct, higher learning and religious freedom.
Core Values
Academic Excellence based on rigorous scholarship, rooted in the liberal arts tradition and realized through high-impact learning opportunities that link theory to practice
Supportive Community in which meaningful relationships are developed through individualized attention in an inclusive environment of caring and mutual respect
Religious Freedom as expressed through love, tolerance and dialogue among people of diverse faiths and spiritual beliefs while honoring the University's Methodist heritage
Ethical Conduct defined by a commitment to trustworthiness and a willingness to assume personal responsibility for honorable behavior in the classroom and all aspects of life
Social Responsibility that empowers our community members to be active, engaged citizens who have a positive impact on their fellow human beings and the natural world
(Updated 10-19-16)