Traditions
The Beacon Lights and Sounds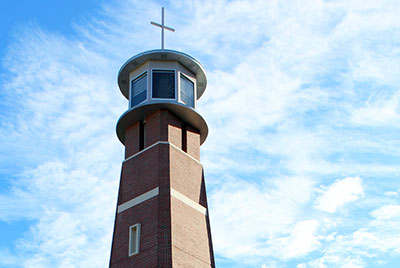 The Beacon not only symbolizes Virginia Wesleyan's United Methodist heritage, but for many, it visually represents the passion of those who laid the University's foundation. It lights up with school colors after Marlin athletics wins and plays the VWU fight song, "On, Virginia Wesleyan!" at noon, followed by the Alma Mater at 5 p.m. The Beacon invokes a strong sense of pride and belonging for all who visit campus.
Faculty Tree Planting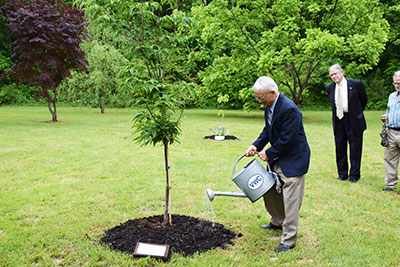 The tradition of recognizing retiring faculty members with the planting of trees in their honor began in May 1997 when English Professor Gordon Magnuson and Religious Studies Professor William Shealy selected a weeping willow and a Japanese maple, respectively, for inclusion in the Wilson Arboretum. Since that time, faculty who are retiring at the end of each academic year choose a tree to be planted or an existing tree to be dedicated in their name following a retirement reception in May before Commencement. The Wilson Arboretum was established in 1995 with the planting of a dozen trees by the VWU classes of 1986 and 1995 in memory of William M. Wilson, dean of the University from 1971 to 1994.
Founders Day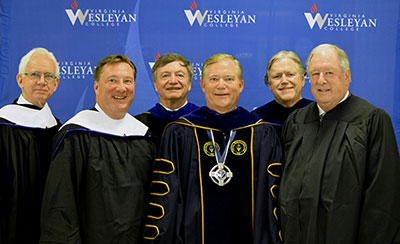 Virginia Wesleyan held its inaugural Founders Day Convocation on September 8, 2016, celebrating 55 years since its chartering and 50 years since the first class of students began their studies. Trustee Emeritus George Birdsong H'16 served as Keynote speaker at the event held in the Convocation Center inside the Jane P. Batten Student Center. This tradition, to be held on the first or second Thursday of September, gives students, faculty, staff and special guests an opportunity to honor the institution's founding and recognize important individuals in its history. Chartered in 1961, Virginia Wesleyan University first opened its doors to students on September 14, 1966.
Greek Surfboard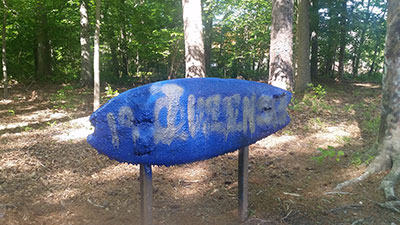 The surfboard mounted on a pedestal along the walk way between Brock Village (V III) and Monumental Chapel wears its many stories in the form of paint layers. Virginia Wesleyan's Greek organizations "tag" the surfboard—a vintage "twinfin" designed by California surf icon Doug Haut and donated by Recreation and Leisure Studies Professor Doug Kennedy—with their colors, letters, messages, designs and even tributes to students or special occurrences. According to tradition, the surfboard is to be tagged only between sun-down and sun-up, making the origins of each tag a mystery to be discovered by the campus community.
Holiday Tree Lighting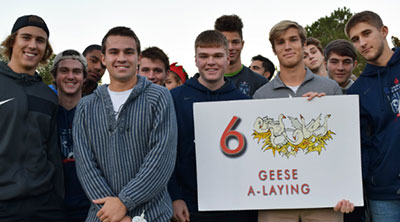 The annual Holiday Tree Lighting, sponsored by the Office of Student Activities, celebrates the beginning of the holiday season with the official illumination of a  tree on campus. The event is held at 5 p.m. on the last day of fall semester classes in early December. In addition to the grand illumination of the tree, students come dressed in festive garb as the campus community gathers to sing carols, which include a spirited version of "The 12 Days of Christmas" performed by members of various campus organizations. The tree lighting is typically followed by a holiday feast in Boyd Dining Center.
Homecoming and Family Weekend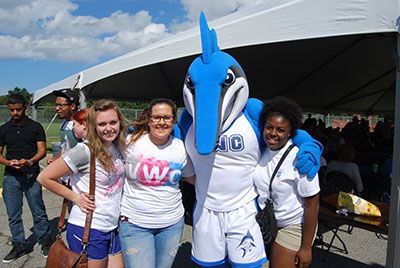 The largest annual gathering of alumni, Homecoming and Family Weekend is also a celebration for faculty, staff and current students and their families. Typically held the first or second weekend in October, Homecoming includes a variety of events and traditions such as the Homecoming Parade, tailgate activities, children's activities, alumni socials and class reunions, alumni and conference athletic games, theater performances and arts events, Homecoming Dance, Oktoberfest Dinner, worship services and Sunday brunch. The Homecoming Parade typically takes place on Friday afternoon and is focused on a theme chosen by the students who garner prizes for costumes and routines. The entire Virginia Wesleyan family is invited to "come home" for this very special weekend-long occasion.
I Love VWU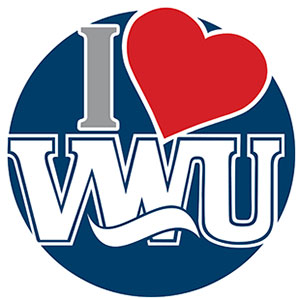 On February 14, 2017, the Office of Alumni Relations launched "I Love VWU," a new tradition of celebration and giving back for Virginia Wesleyan alumni. With this new tradition comes a new opportunity for alumni to make a gift to the University, participate in alumni events, and submit photos to stay connected. Gifts from alumni to areas they wish to support, or to The Excellence Fund, provide students with hands-on, experiential learning opportunities. Participation in events such as Spring Alumni Weekend, Homecoming and Family Weekend, Open Houses and more give alumni a chance to connect with fellow graduates, faculty and staff, and current students in lasting ways. Finally, the new campaign encourages alumni to share photos of their time at Virginia Wesleyan or of their current Marlin pride.
Late Night Breakfast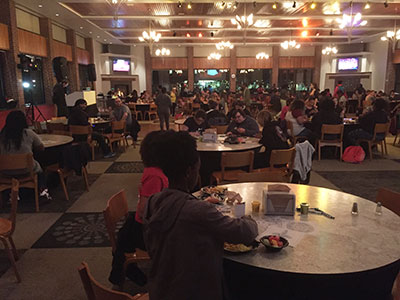 This longstanding Virginia Wesleyan tradition has students enjoying bacon, eggs, biscuits and more as a final treat before fall and spring semester exams begin. At one time called Midnight Breakfast, the event takes place on the night of Reading Day, a break day when no classes are held. Faculty and staff help cook and serve the food. There is also music, games and activities and fun stress-relievers for students to relax before they head into exam week.
Marlin Spirit Day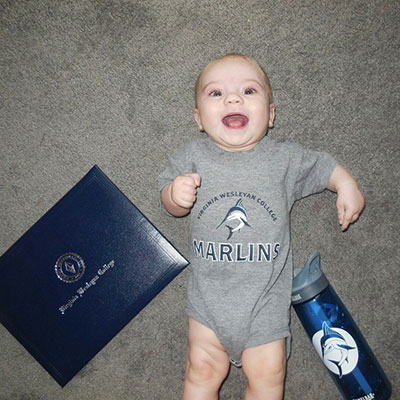 A relatively recent tradition, the first Marlin Spirit Day was held in 2014 and quickly took off. Held the Friday one week before Homecoming and Family Weekend, Marlin Spirit Day encourages the Virginia Wesleyan community to get in the Marlin spirit by sporting their Marlin gear and decorating their workspaces, rooms, cars, even their pets and babies, in all things Virginia Wesleyan. Wesleyan alumni, students, faculty, staff and friends are invited to don hats, shirts, mugs, scarves, blankets, diplomas, and other Marlin paraphernalia all day and post their photos on social media using the hashtag #marlinspiritday.
Mud Games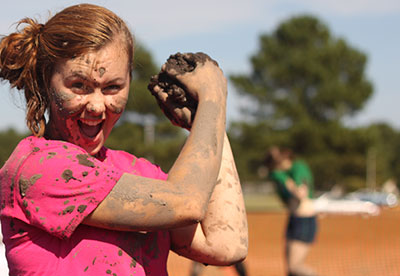 "Rain turned the fall 1995 'Outrageous Olympics' to mud and inspired the first Mud Olympics the following year," writes University Archivist Dr. Stephen Mansfield in his book, Wisdom Lights the Way: Virginia Wesleyan University's First Half Century. "The 'Mud Games' became an annual tradition for teams of students, staff, and faculty members." There have been obstacle courses, tug-of-war battles, treasure hunts, dizzy bat contests, and all manner of silly relay races using everything from sacks to sit-and-bounce balls. But the games themselves are perhaps less important than the key ingredient: mud, created by hosing down a large rectangular patch of earth. Fraternities and sororities, athletic teams, groups of friends, residence halls and even faculty and staff groups have competed over the years.
Port Day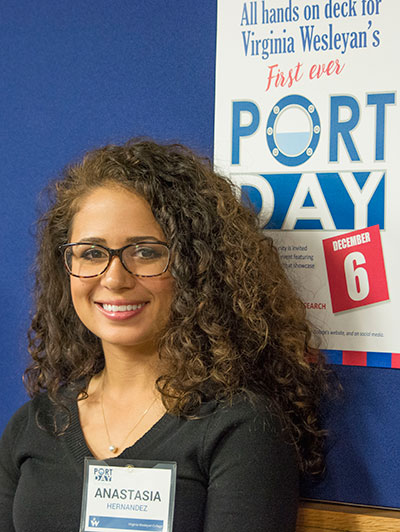 Held at the end of each semester, Port Day is designed to demonstrate and promote the academic achievements of Virginia Wesleyan students completing capstone undergraduate research, internship and semester study-away experiences. Port Day is a campus-wide, conference style event with concurrent sessions in multiple locations throughout the day. No classes or athletic events are held on Port Day. Student presentations on the inaugural Port Day in 2016 included posters, speeches, PowerPoints, special panels and more. Port Day is organized by Virginia Wesleyan's Lighthouse: Center for Exploration & Discovery and a special committee. It is also one of the premier initiatives of Virginia Wesleyan's 2015 Quality Enhancement Plan, See Change — Sea Change.
Seafood Party in the Dell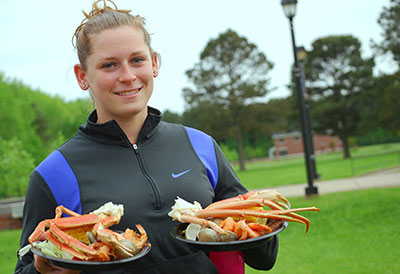 Spicy steamed shrimp, bushels of succulent clams, all-you-can-eat crab legs, and plenty of Marlin spirit abound at the annual Seafood Party in the Dell. This highly anticipated event has become a longstanding tradition University since its first incarnation in 1983. But, as is sometimes the case with well-established customs, its origins have become the stuff of legend. Some alumni remember the first "Party in the Dell" as something of an impromptu get-together in the area of campus between Old and Eggleston Halls, at the time referred to as "The Dell." Others remember it as a suggestion that originated with Residence Life staff. However it got started, a seafood party just makes sense for a University located in Coastal Virginia and serves as a welcome for warmer weather on campus. The Seafood Party in the Dell is held on a Saturday in April near the John Wesley statue.
Shelter Experience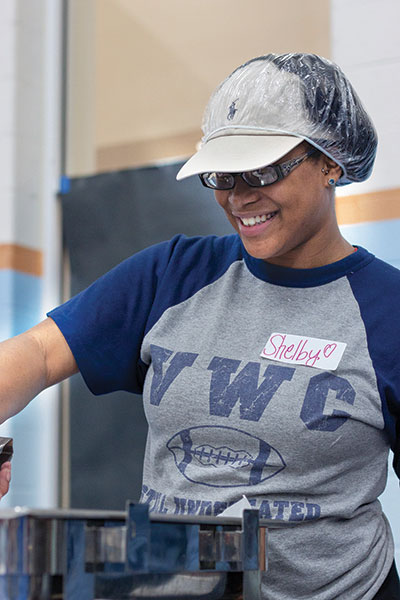 In 2007, Virginia Wesleyan established a week-long on-campus shelter for homeless men and women in partnership with the Portsmouth Volunteers for the Homeless. This annual event took place each January during January Term and was tied to an academic course on the issue of homelessness in America. In 2017, the Shelter Experience moved off-campus and into the community but remains a unique learning opportunity and truly transformational experience for volunteers and guests. In keeping with the University's Wesleyan heritage, Virginia Wesleyan students are encouraged to become engaged citizens who care about their community in active ways. Shelter provides a unique opportunity for students to break down social barriers, look beyond stereotypes and make meaningful connections.
Spring Alumni Weekend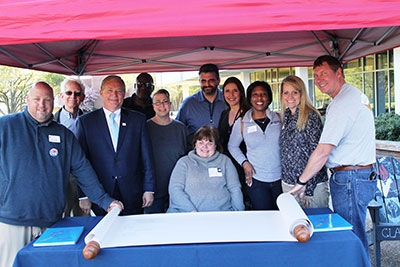 Virginia Wesleyan held its first Spring Alumni Weekend April 7-8, 2017. Old traditions combined with new as Virginia Wesleyan graduates, family and friends relaxed and reunited during the 35th Annual Seafood Party in the Dell and the inaugural Scroll Signing ceremony commemorating the 25th graduation anniversary of the Class of 1992. The weekend also included tours of the nearly completed Greer Environmental Sciences Center, various athletic competitions, and an alumni social on the water at Chick's Oyster Bar.