Veterans Support Services
Welcome to Virginia Wesleyan's Veterans Support Services Page
---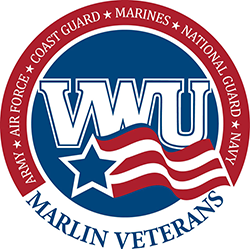 At Virginia Wesleyan, you are more than a number. You are a friend, student and mentor. With an 13:1 student/faculty ratio, you'll receive personal attention from professors on a daily basis, who care about you and your successes. We are dedicated to help you navigate through your veterans' benefits and college experience.
Virginia Wesleyan offers a variety of majors and minors throughout the liberal arts and sciences. We are proud to be able to serve our military.
Want to be a part of VWU's Veteran Community online? Want to meet a veteran Marlin? Find us and Like us on Facebook, where we provide the opportunity for veterans and military benefit recipients to network and build camaraderie on campus!
See how simple it is to apply for benefits by hearing from your fellow Veterans at: http://www.gibill.va.gov/my-story/overview/
Your Veterans Service Team
The following team members serve as your primary point of contact if you need assistance with scheduling academic or financial aid advising, disability counseling or any student support services.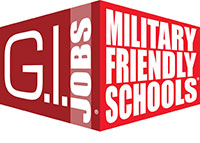 Jennifer Sands
VA School Certifying Official/Financial Aid Counselor 757.455.3345, jasands@vwu.edu
Teresa Rhyne
Director of Financial Aid/VA Certifying Official 757.455.5733, trhyne@vwu.edu
Get a private college education at Virginia Wesleyan at no cost to you:
Full Time Tuition for 14-15
$32,636
Post-9/11 GI Bill® Academic Year Cap for 13-14
$20,235.02
Remaining Balance
$12,400.98
VA Yellow Ribbon Program
$6,200.49
Virginia Wesleyan Yellow Ribbon Match
$6,200.49
Remaining Tuition & Fees
$0.00
*Yellow Ribbon contingent upon having 100% entitlement to Post 9/11 GI Bill®
Top five reasons why military students study at Virginia Wesleyan:
Virginia Wesleyan's Admissions Counselors understand your needs and are ready to assist you with the application process.
Virginia Wesleyan's Financial Aid personnel are experienced and knowledgeable about military benefits and has a VA Certifying Official committed to helping you receive your maximum benefit.
The focus is on you! You'll receive personal attention from top faculty scholars.
Virginia Wesleyan is conveniently located in the Hampton Roads area, home to one of the nation's largest concentrations of military personnel.
It's an investment in yourself and your future.
Military Grant
Virginia Wesleyan offers a $149 per credit hour grant to any student participating in the Evening & Weekend or Online Undergraduate programs, who is using Military Tuition Assistance or is Active Duty (not using their GI Bill).  The Military Grant creates a $250 per credit hour tuition rate. To be eligible for this grant, the student MUST turn in their Tuition Assistance form or copy of their current military orders before the beginning of each semester to VWU's Certifying Official.
When submitting your registration and certification information please download and complete the VWU Veteran Notification of Registration Form to submit with your class schedule.