2019 Spring Alumni Weekend
Alumni, pull up a chair...you are always welcome at your alma mater!
It is an exciting time to be an alumnus of Virginia Wesleyan University. The Virginia Wesleyan University Alumni Council has worked hard to develop a strategic plan to involve all alumni in the life of the University. Whether it's through recruiting, interacting with current students, attending events, or giving to your favorite VWU program, we encourage you to become involved. There are no annual membership dues.
ALL graduates of the University are part of our Alumni community.
The Adirondack chair has become a staple around campus as a symbol of welcome and comfort, and we want you to know there is always a chair waiting for you!
Once a Marlin, Always a Marlin.
Upcoming Alumni Events
December 13, 2018
Deadline Brewing Project
Virginia Beach, VA
January 3-9, 2019
Scottsdale, AZ
January 24-26, 2019
Atlanta, GA
---
Latest Class Notes
Tim Albert '77 is now serving as principal at First Flight High School in Dare County, NC. He is in his third year as high school principal after serving 2 years as First Flight Middle School principal. Tim is currently in his eleventh year in Dare County Schools after serving for thirty years in the Virginia Beach School system.
Trevor J. Maloney '17 is currently a first year medical student at Philadelphia College of Osteopathic Medicine and recently commissioned as a Second Lieutenant in the US Army.  
David Green '98 the George Washington University's former Associate Vice President of Financial Operations, began as Georgetown University's Chief Financial Officer on Oct. 15.
Scott Barlow '83 retired as the Chief of Police and is now the Executive Director of the Hampton Roads Criminal Justice Training Academy.
Greg Freedland '97 was recently promoted to Assistant Vice President for University Communications & Marketing at Millersville University of Pennsylvania. A member of Millersville's staff for six years, Greg most recently was Director of Development Communications & Stewardship.
Follow Us on Facebook
Publications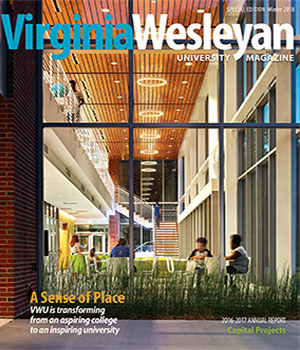 Alumni Awards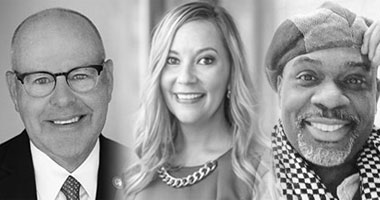 The Virginia Wesleyan University Alumni Council bestows the alumni awards to graduates of the University in recognition of outstanding professional and/or personal accomplishments in any field of endeavor.
Athletic Hall of Fame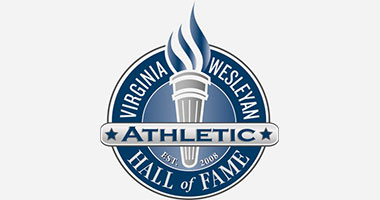 The VWU Athletic Hall of Fame honor those who, by outstanding achievement in athletics, by service to athletics, or through significant contributions to athletics, have made lasting contributions to VWU's intercollegiate athletic program.
Alumni Profiles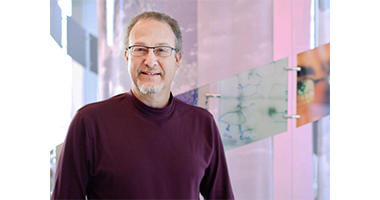 Bryan White '78 doesn't believe in luck. He believes in a higher force that guides each of us, and he's confident that this force was hard at work when it led him to Virginia Wesleyan College.