Virginia Wesleyan University is Coastal Virginia's premier university of the liberal arts and sciences. Approximately 1,500 students are enrolled in its undergraduate, graduate and online programs, studying 39 major and 31 minor fields of study and 19 pre-professional tracks, as well as a Master of Business Administration and Master of Arts in Education.
Why Virginia Wesleyan?
Virginia Wesleyan is Coastal Virginia's premier university of the liberal arts and sciences. Situated on a 300-acre park-like campus in Virginia Beach, the Virginia Wesleyan annually enrolls approximately 1,500 students in undergraduate, graduate, and online programs. Students thrive in small classes, the average is 13 students, and through the University's experiential learning, high-impact leadership, and career development programs.
Master of Business Administration (online)
The Master of Business Administration prepares professionals for career enhancement and personal development in the high-tech, twenty-first century global marketplace.
Master of Education (online)
The online Master of Education Degree (M.Ed.) with a concentration in Teacher Leadership is designed for licensed teachers who are passionate about teaching and learning and seek to become teacher leaders.
Master of Arts in Education (on-campus)
Virginia Wesleyan University offers a Master of Arts in Education with endorsement in six content areas for grades 6-12 and seven content areas for grades PreK-12..
---
Master of Environmental Studies (online)
The Master of Environmental Studies at Virginia Wesleyan University is designed to prepare students for a career in the environment and sustainability fields by combining rigorous academic grounding with coursework that develops practical real-world skills.
Master of Arts in Human Services (online)
The Master of Arts in Human Services degree curriculum enhances professionals in social services, health-related, public safety, and administrative positions by broadening the definition of human services to include administration of human services.
VWU offers affordable, career-focused academic programs to help you achieve your goals. Our online programs are convenient and flexible, allowing you to work toward your new career at a pace that fits your life.
Classes start six times a year, and terms are less than eight weeks long, so you'll be able to complete a degree on your schedule. Most students can expect to work approximately 10-12 hours a week on coursework, but of course, that depends on a number of factors. What is always true, however, is that your professors stand ready to help you in any way you need.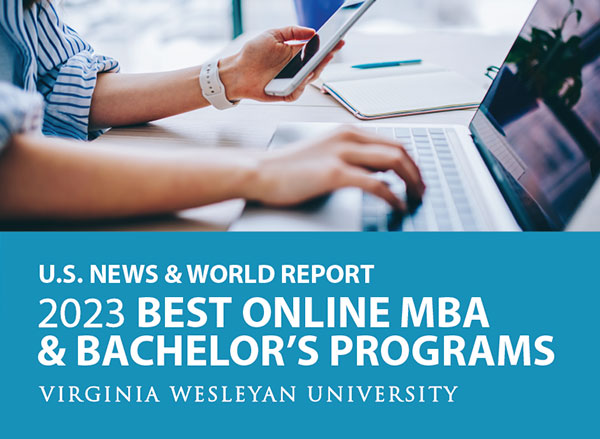 ---
Virginia Wesleyan believes that no student should be denied the opportunity to attend because of limited financial resources. The Financial Aid staff is available to counsel with students and their families regarding financial assistance.